I just have to brag about my baby, his first tooth is popping through!
He's been quite happy this week so I was really surprised when he was chewing on my finger and it felt like a piece of gravel was on his gum. I looked and found the tip of a tooth!
He's growing up so fast! Just 6 1/2 months old and so grown up.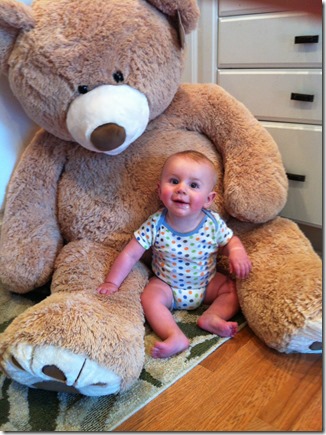 When did you baby's get their first tooth?