Prom is fast approaching and the stores everywhere are popping up with dresses and all sorts of pretty shoes. I miss the excitement of prom that I had growing up! I remember it was the best time to go with girlfriends and trying on dress after dress to find that perfect one! Something that I'll remember forever!
Granted – If I had to change anything of my proms, it would have been the dresses… OH yeah, and the shoes.  I love the new style of dresses recently, where the dress is long in the back and short in the front – called 'Hi-Low Hem' or 'Mullet' Dresses.  They look amazing and create a great statement!  (Especially pairing them with boots!)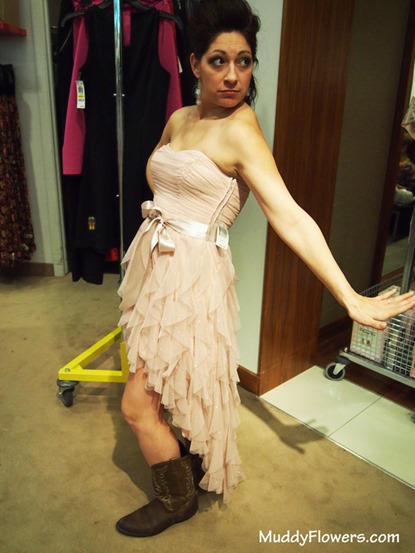 I had the opportunity to join with a few bloggers at the Mall of America, and re-create the excitement of getting ready for the prom with celebrity stylist Mandi Line (Pretty Little Liars) – getting dolled up, and choosing dresses that fit us!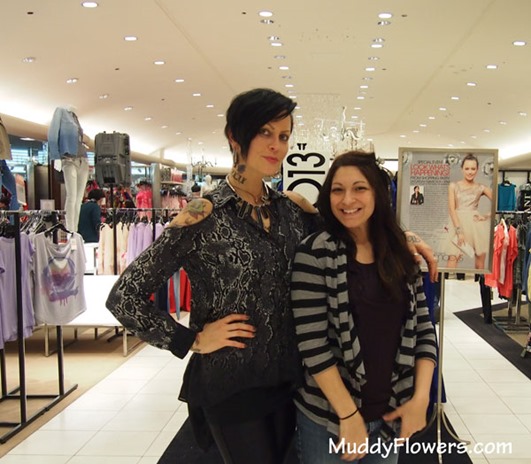 Unfortunately there was a slight miscommunication somewhere with the start time – and all of us bloggers missed the fashion show.
I started by getting my hair done – I wanted something elegant and simple done – and the stylist chose to do my hair in braids with a center part (apparently they're coming 'back'… ehhh…).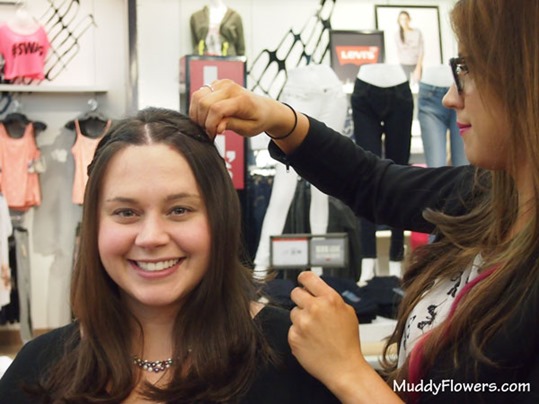 Then I got my eyes done – love being pampered!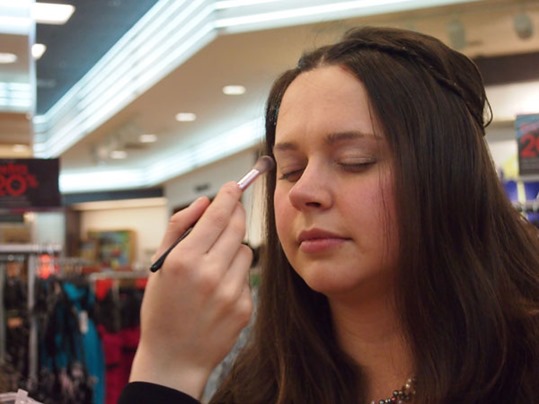 And we picked out dresses. I loved sooo many dresses, it was so hard to decide what I would have picked!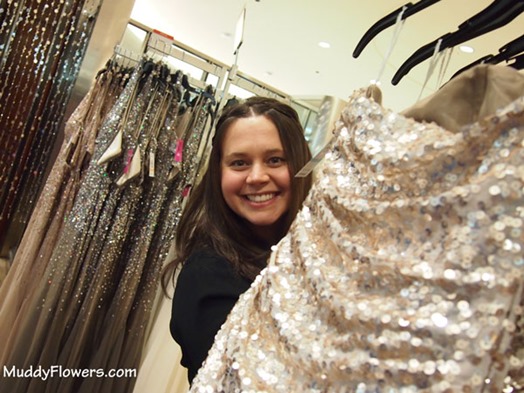 I like to be 'safe' with dresses, but then after seeing Kelly in her amazing dresses – I wanted to re-try the dresses and pick something a little more spectacular.
*Love* I love the dresses that are 'mullet' style, and Macy's has a TON of them!  I only wish I had the legs for these dresses!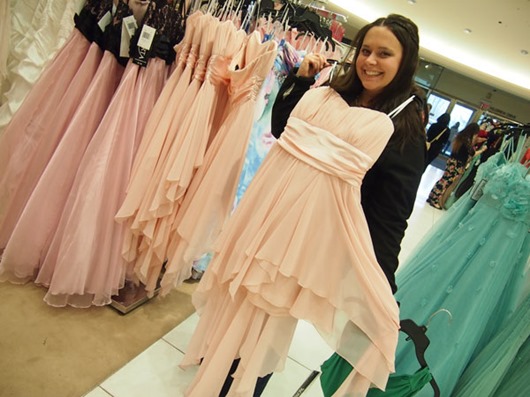 Want to go shopping while getting your hair and makeup done? it's great practice! There are several events going on all over the USA – Check them out and see if your Macy's is hosting a 2013 Celebrity Stylists Prom Fashion Shopping Party!
Saturday, March 23rd at 2pm
Macy's at Sun Valley Mall, Juniors Department
1 Sun Valley Mall, Concord, CA 94520
*Special Guest Mr. Kate
*Complimentary manicure bar.
Saturday, March 23rd at 2pm
Macy's at Scottsdale Fashion Square, Level 2
7014 E Camelback Rd #5000, Scottsdale, AZ 85251
*Special Guest Jamie Krell
Saturday, March 30th at 2pm
Macy's at Woodfield Mall, Level 2
5 Woodfield Mall, Schaumburg, IL 60173
*Special Guest Mandi Line
Saturday, April 6th at 1pm
Macy's at Robinson Town Center
100 Robinson Centre Drive, Pittsburgh, PA 15205
*Special Guest Mandi Line
Saturday, April 13th at 2pm
Macy's at Valley Fair Mall
2801 Stevens Creek Blvd, Santa Clara, CA 95050
*Special Guest Mandi Line
*Complimentary manicure bar!
Saturday, April 20th at 2pm
Macy's at Bowie Towne Center
15300 Emerald Way, Bowie, MD 20716
*Special Guest Mandi Line
Saturday, April 27th at 2pm
Macy's at South Coast Plaza
3333 Bear Street, Costa Mesa, CA 92626
*Special Guest Mr. Kate
Tweet using #MacysProm and show what you scored at their pre-prom event!
I was compensated for attending and sharing with you about the Macy's Prom events. We Truly had a blast, and I hope you check it out!