Easy Indoor Activities for Lazy Moms like Me! (with Preschoolers & Toddlers)
February and March drag on! The cold weather feels like it will never end, the kids have gone totally stir crazy, and you've run out of ideas. So here are some ideas for indoor play with preschoolers and toddlers! Hopefully some can add to your arsenal of entertainment!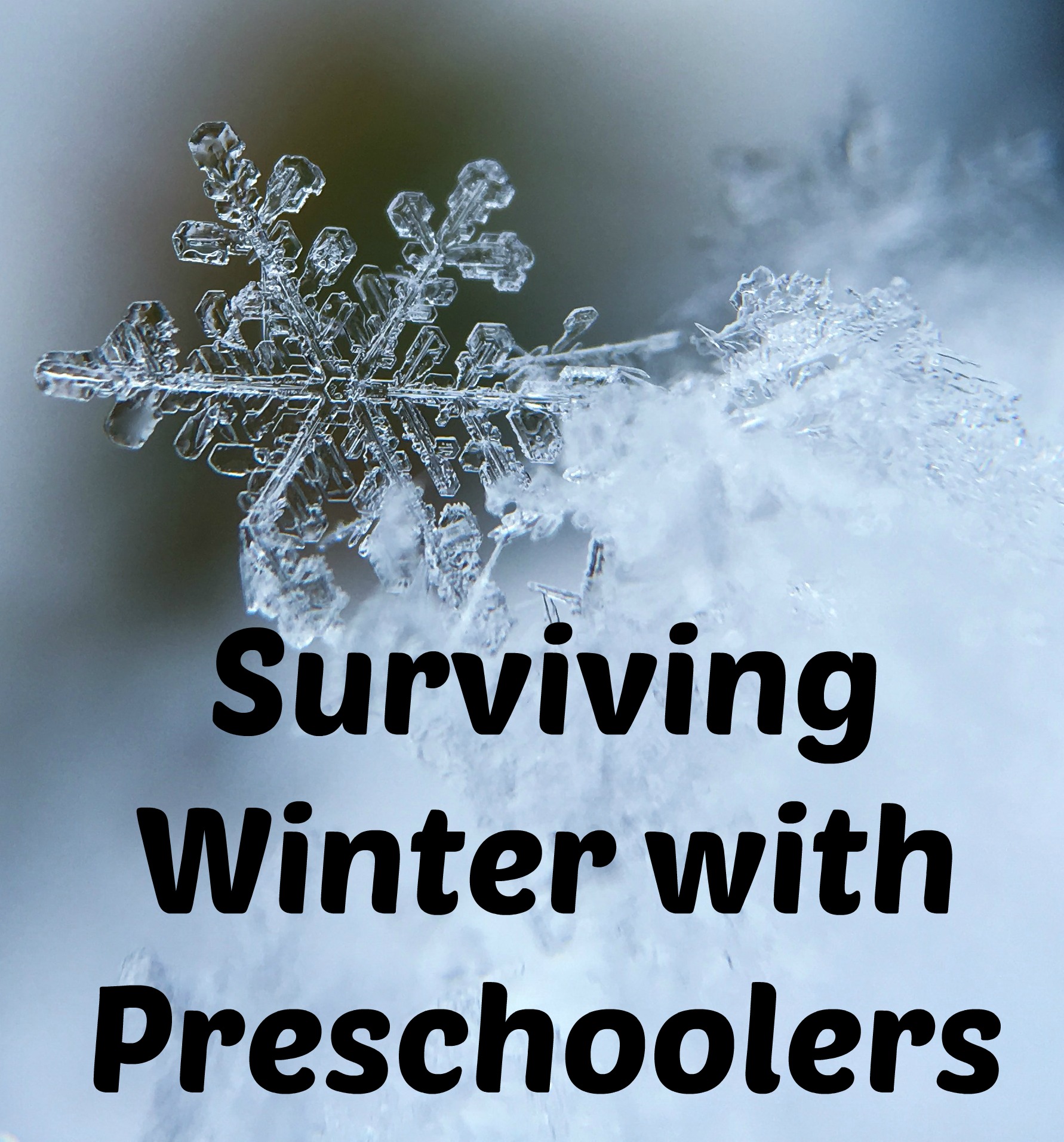 Indoor Water Play
Simply fill a tote with water, set it on towels, and play. It's like taking a bath without the naked kids or poop accidents! Basically any hard toy without batteries can become a bath toy. Check out fun bath toys like the Nuby Bath Links to use in your water tub.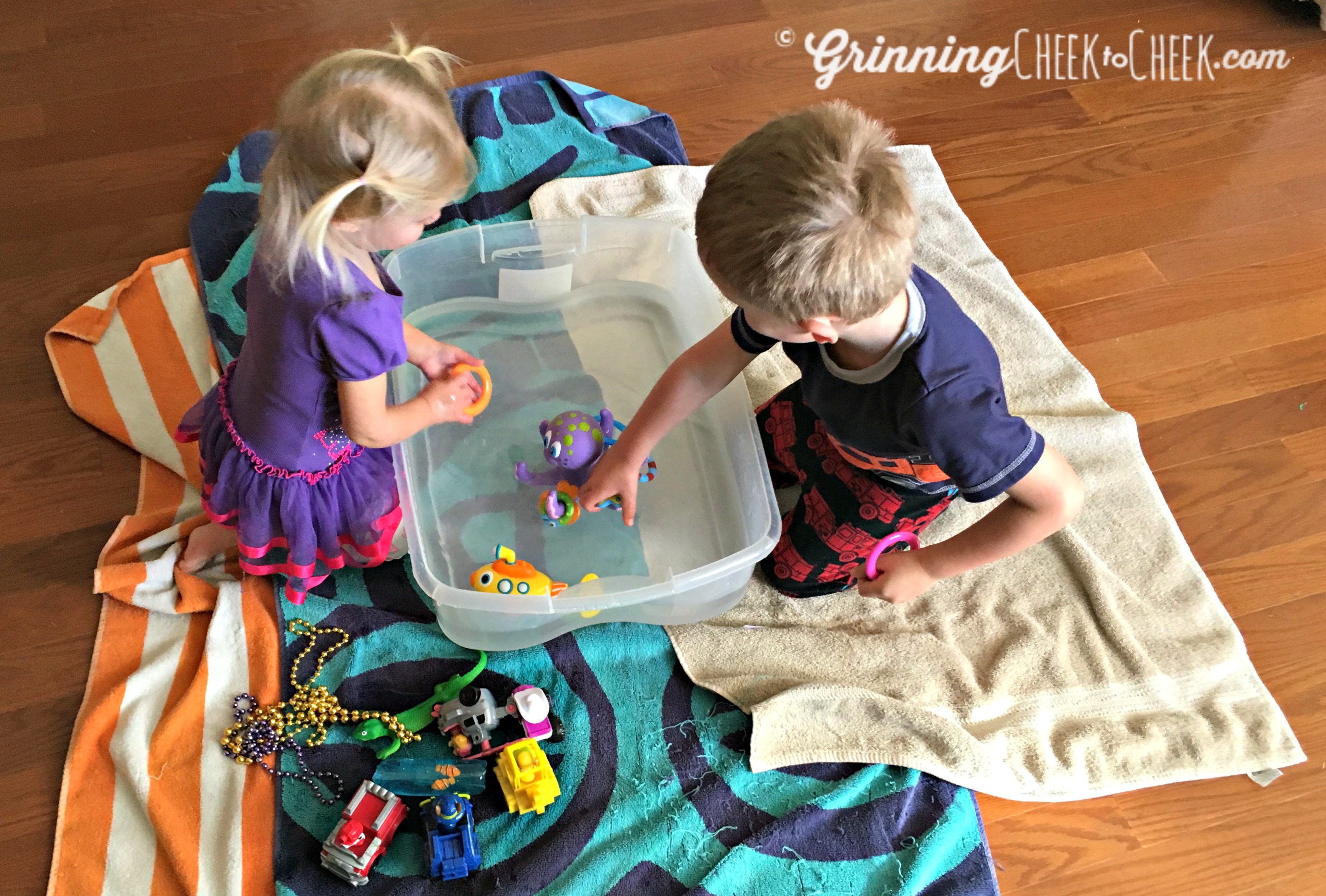 Play table
Build a basic play table like ours for hours of fun with beans, gears, suction cups and other toys! More contained and easier on the bum than the floor!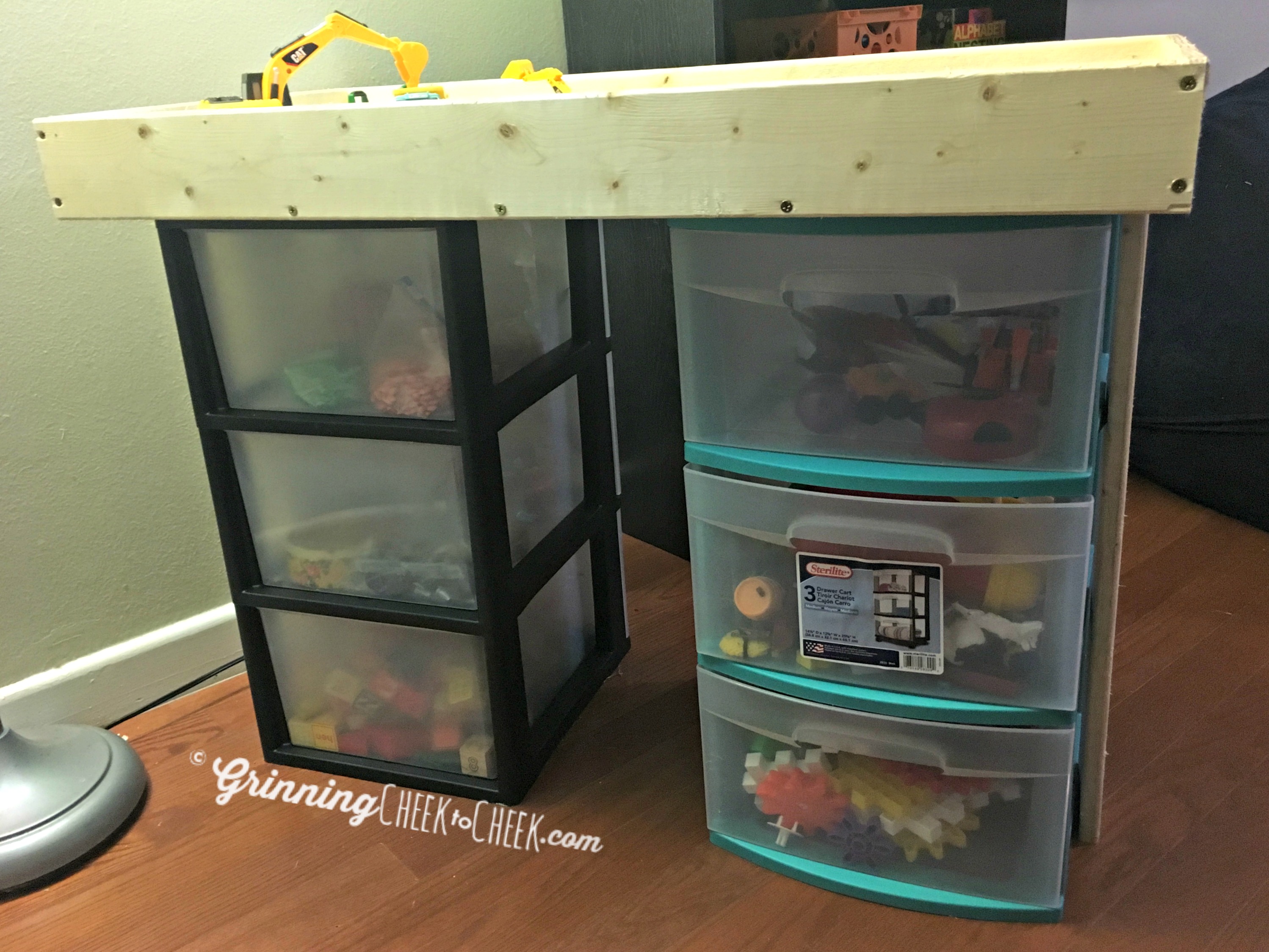 Indoor Obstacle Course
Find random household objects and create an obstacle. Over, around, under, and between can be challenging for little minds and get out some extra energy. Plus painter's tape works great to make shapes and lines on the floors without damage. You can either play along or act as a human timer to get them to race the clock.
Bath play
Take a bath. But promise you won't wash their hair or make them scrub behind their ears. It's smaller than a swimming pool, but a bath tub can be a great place to play! My 4 year old loves to bring in random toys, we just have a rule that they can't be electronic or have important stickers.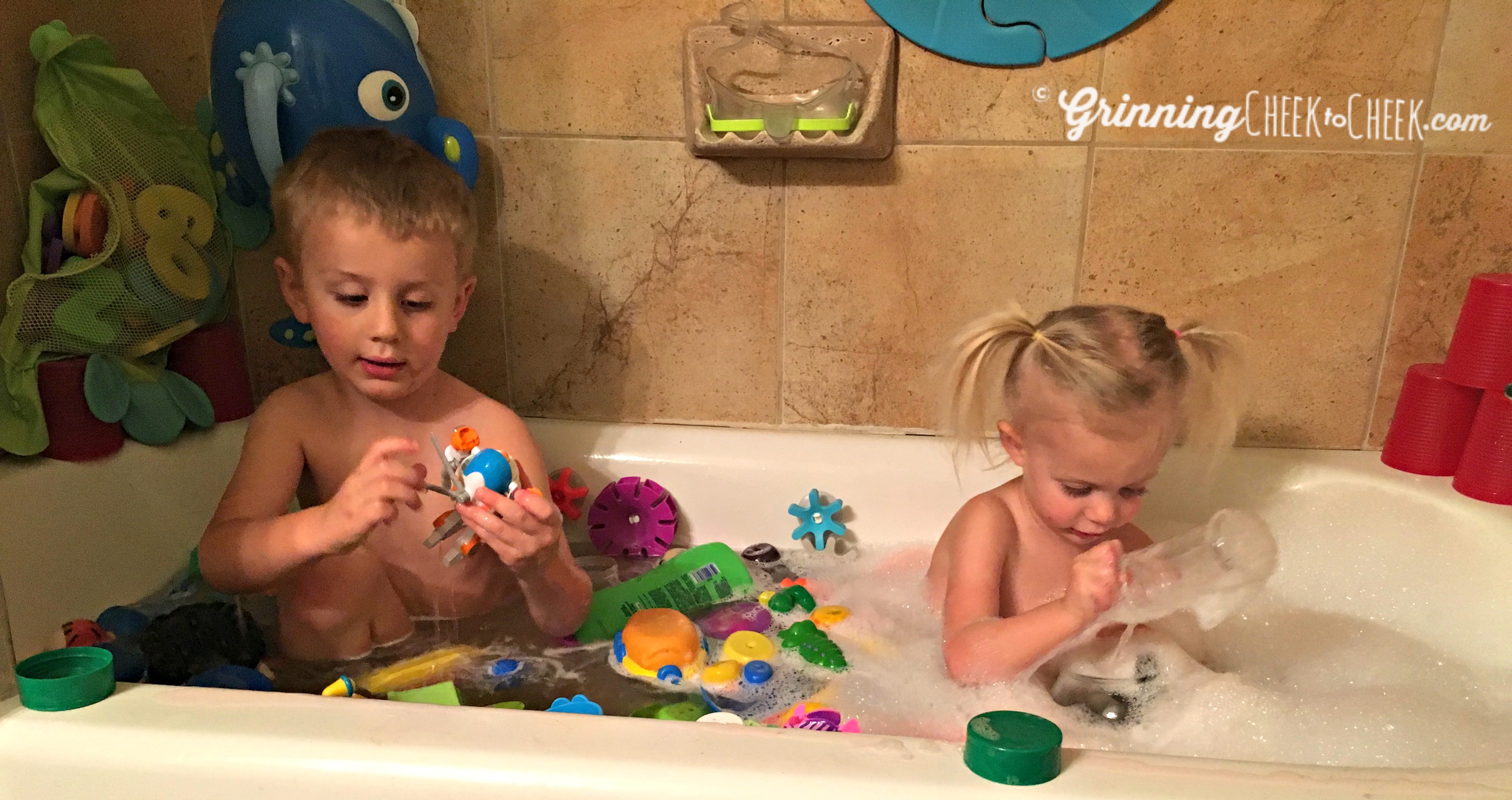 Indoor swing
If you have a good sized basement or other room, hang a swing. Or bring parts of your outdoor play equipment inside. Maybe even make some construction paper clouds and create an outside world inside.
Take apart toys
Seriously, my kids love watching and "helping" me dismantle toys. A mini fork lift turned into a drilling truck when my son dismantled it a bit. The insides of toys, particularly electronic toys with batteries removed, can be quite interesting. And a great educational opportunity. Make sure you can either put them back together or don't care if they go in the trash when you are done though.
Local play area
Some towns have non-restaurant indoor play areas! They may be a bit hard to find, but some churches and other public organizations have areas filled with toys and play equipment for a small fee. Check facebook, google, or ask around. Or hit a local fast food or mall play area to get out of the house.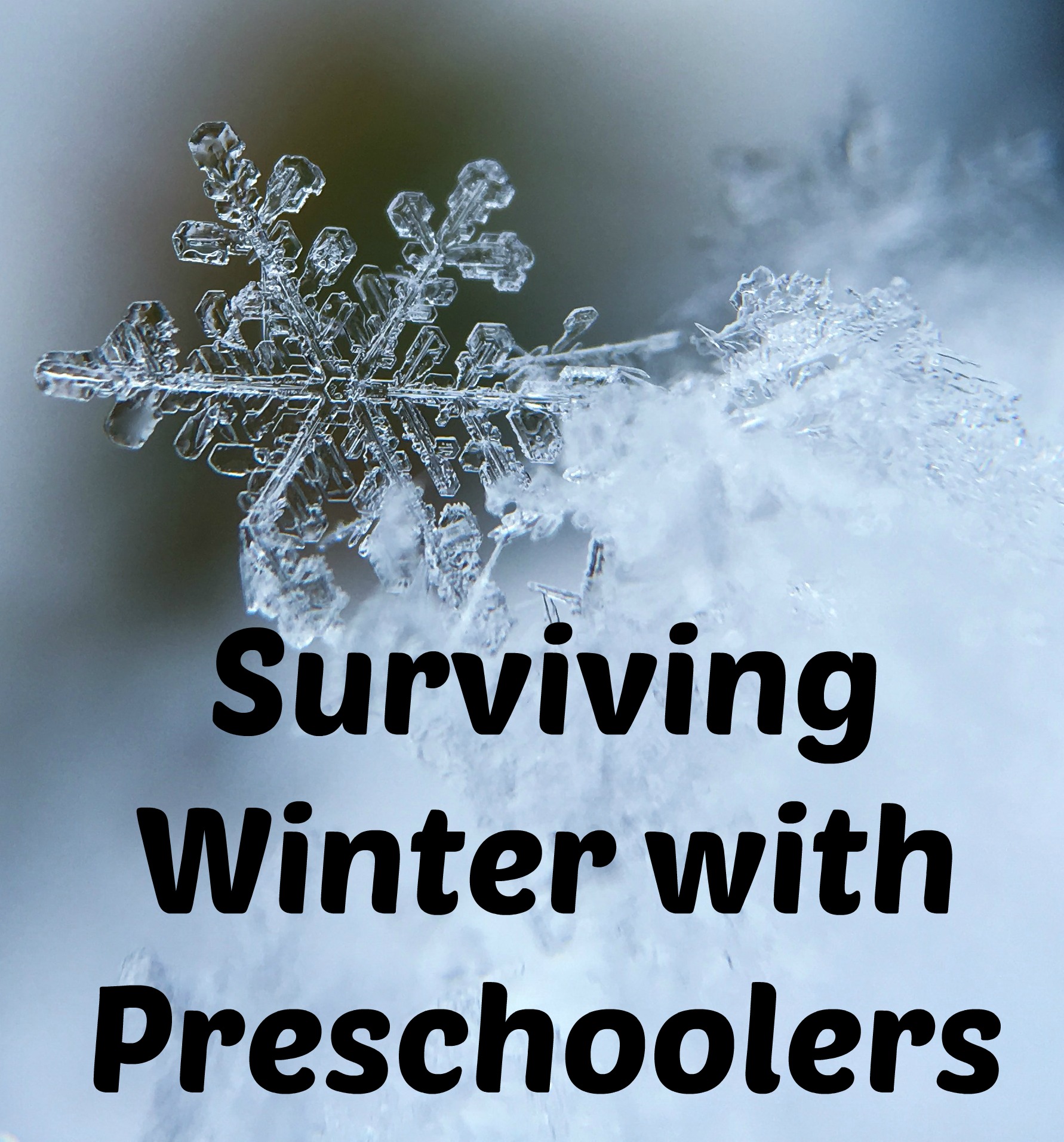 Trip to the dollar store
My kids love walking down the toy aisles at the dollar store. We talk ahead of time about only getting to pick one toy each, then they take their time switching and switching and switching again until they finally decide on a toy. And I get to pick up some snacks and craft items.
Kitchen experiments
There are lots of experiments you can do with household items. Like vinegar volcanoes, milk swirling, and seeing what floats and sinks. Google for ideas and have fun!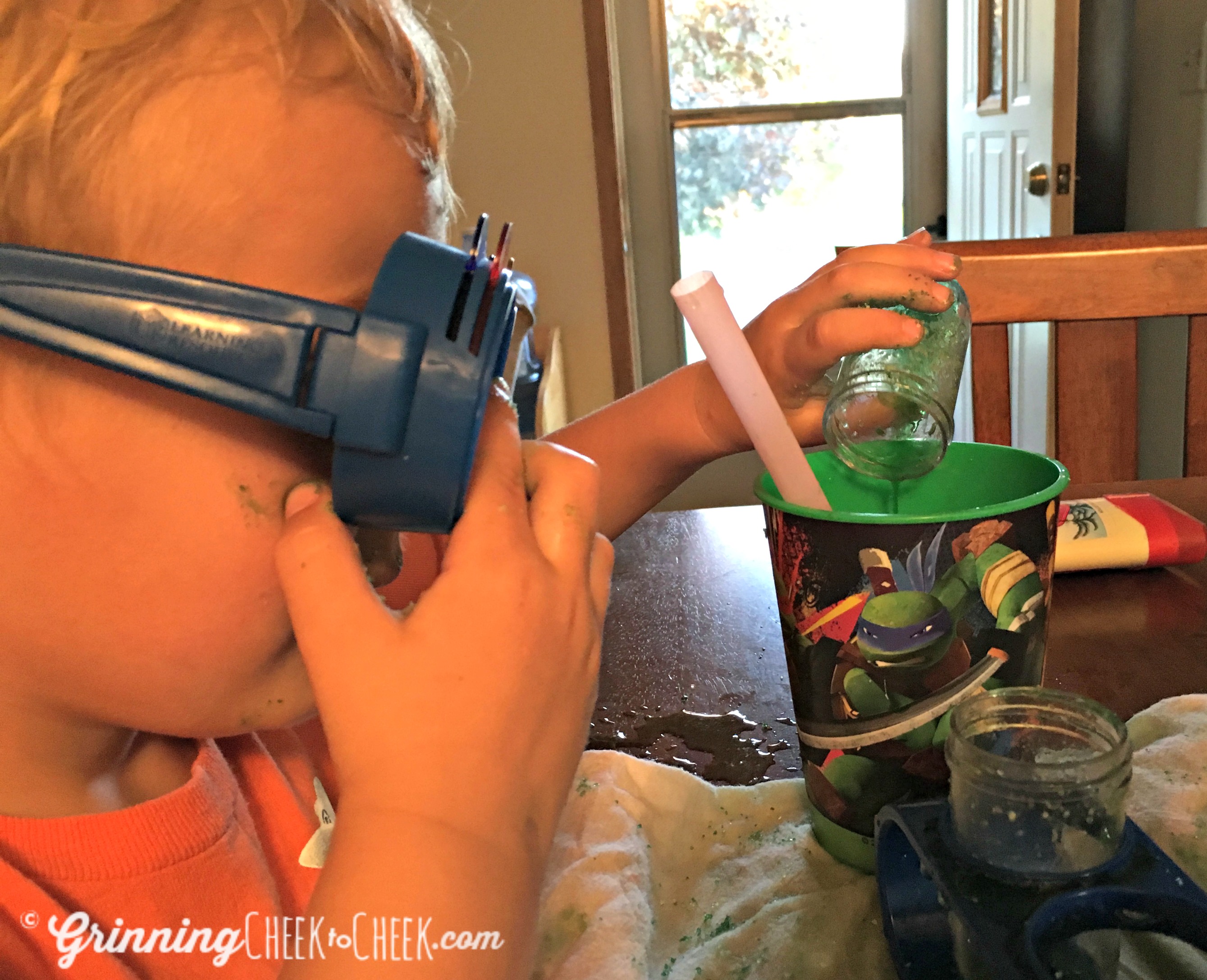 Homemade playdoh or cloud sand
Find a recipe for homemade playdoh or cloud sand and let the kids get their fingers messy helping. They'll enjoy helping pick colors, and then can play with the results.
Photo shoot
For an older kid, hand over your camera and let them go crazy. Or get a kid-friendly camera like the Intova Duo (review coming soon!). Pose for pictures, suggest toys and other props, and be prepared to delete a lot when they are done. My 4 year old has actually taken some great pictures of us and his sister!
Crafts and Painting
Dig out random craft bits and stickers from the closet and see what happens. Whatever you have will do. A piece of paper may look ridiculous when it's done, but it'll be fun.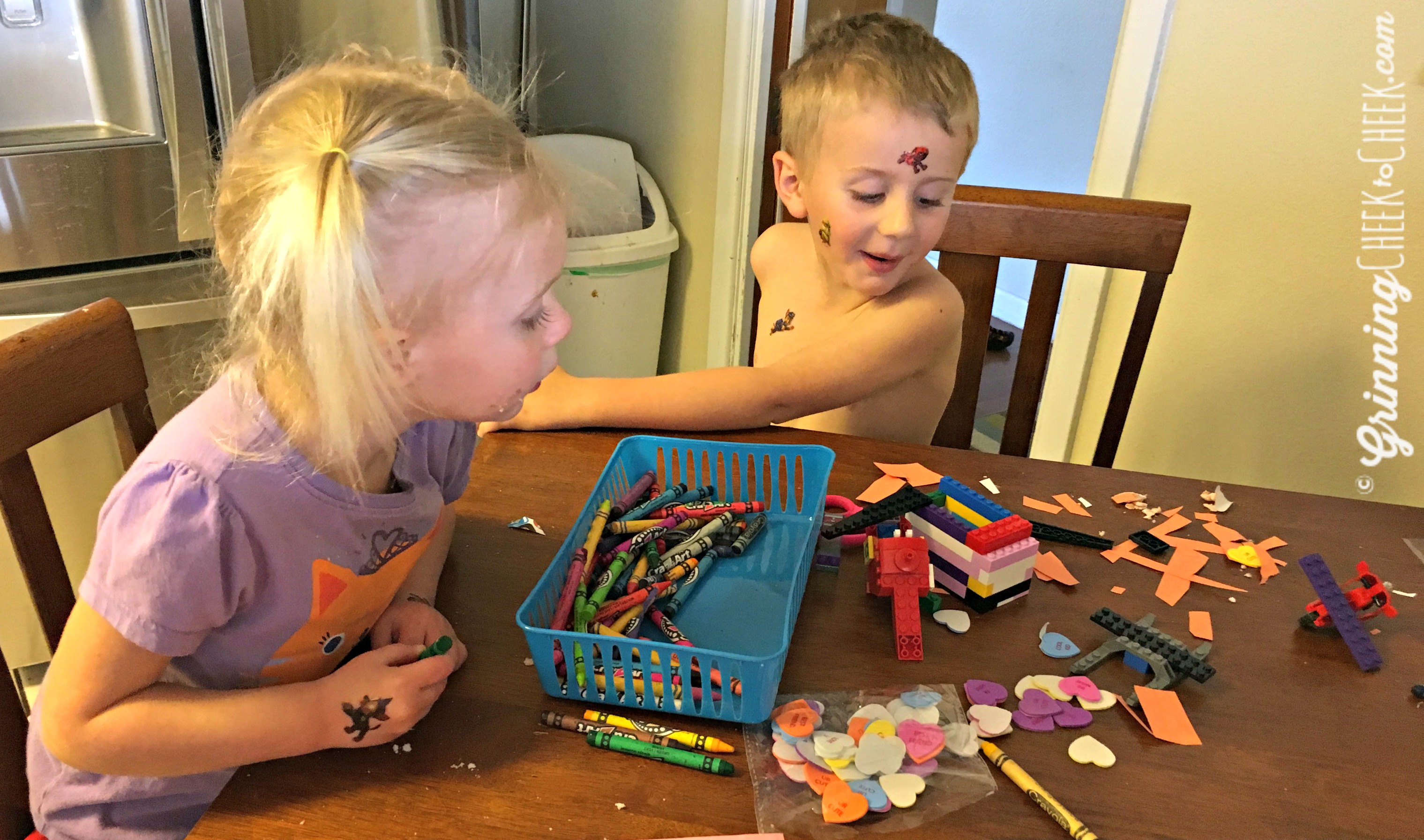 Styrofoam Cup Play
Combined with string, stickers or markers, styrofoam cups can become farms, doghouses, pyramids, drums, ball toss, or so much more.
"Redecorate"
Let the kids help you move around pictures, hang their own artwork, or move around rugs and small furniture. Or maybe they could rearrange their toys.
Indoor picnic
Lay out a blanket, bring out picnic type food, and eat on the floor. It's exciting to be off the table for a meal. Our picnics often happen in front of a fun tv show or movie. It's also fun to get an empty ice cube tray and fill each cubby with a different little snack, like raisins and pretzels. Then the kids have lots of food options and a fun way to hold them.
Moms and dads, any other ideas?