There are some great perks to living in Arizona, one is that the Grand Canyon is just hours away! So, to celebrate our 3-year anniversary, and to get a away for a bit, we took a few days and went to Flagstaff and the Grand Canyon. It was so fun! Definitely harder with two kids under two in tow, but it was a great trip.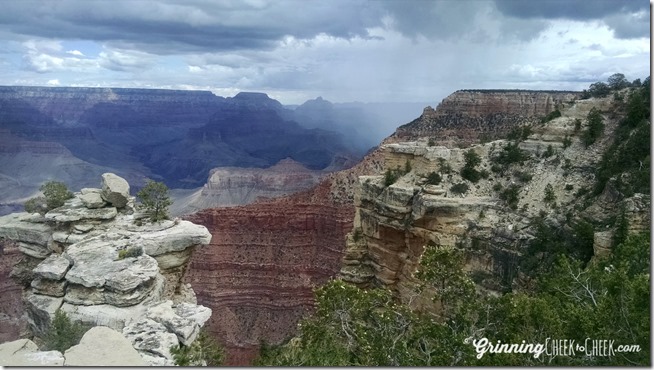 We like to drive during Micah's nap time, it makes the trip go smoother because he still gets a normal-ish nap. Then we made sure to spend lots of active time, like running around a park like crazy people and exploring the local Goodwill for treasures and to get out of the rain. We actually scored a carpet cleaner for $12, and could have gotten a Micah-sized 4-wheeler but it wouldn't fit in the car.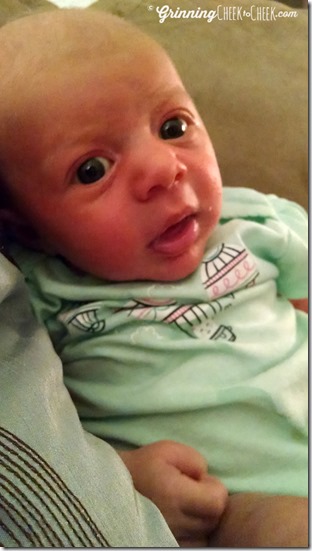 The Grand Canyon itself is incredible. The remarkable size and beauty of it is just amazing. Made us think a lot about how great God is, and how he can create such beauty. Micah even thought it was incredible and kept saying "Ooooo" and trying to get on the other side of the fence.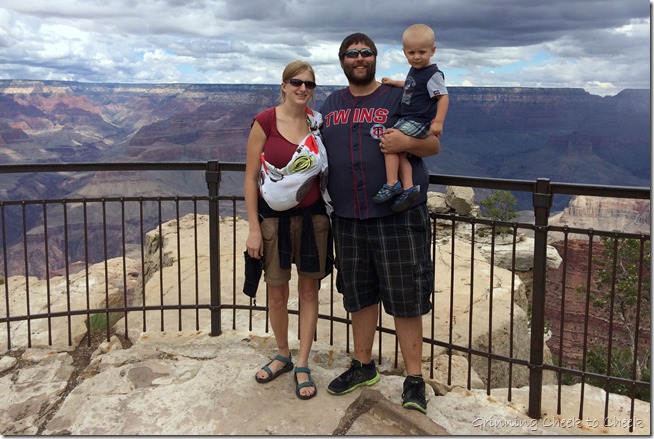 We walked along some of the path but didn't do any hiking since we were both tired and didn't feel like carrying our two under two that far. The Boba carrier and my sling made carrying the kiddos way easier, I'm so glad we had them!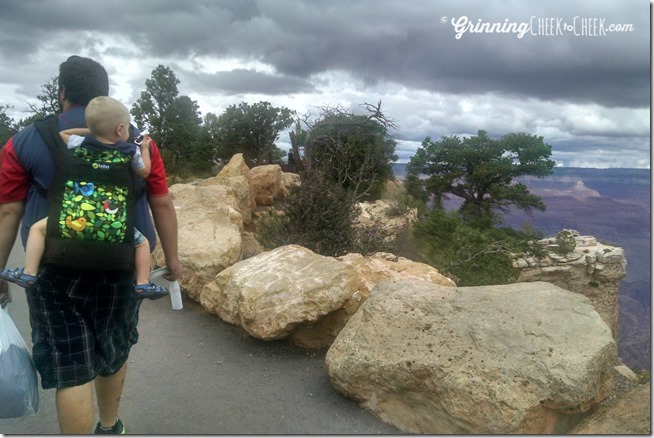 We were also impressed by the number of different people and languages there! But I think the highlight of the trip was watching Micah chase around a squirrel and call it "meow".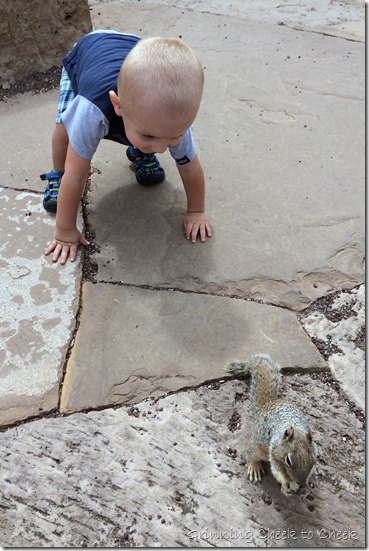 The squirrel was looking for food, so it kept coming back and Micah even got close enough to touch it once or twice. He loved it, the people watching (no matter what language they spoke) got a kick out of it, and the squirrel did score a few chips so it would hold still for a man taking a picture.