Moving Update
We've successfully lived in Arizona for almost a week! Yay! Haha. We arrived last Thursday, flew back to MN Wednesday, are packing our house and spending a weekend with family, then moving for good next week! It's been crazy, sad, happy, scary, and wonderful. The people at Valley Christian Church are great. I had an interview at Western Arizona Regional Medical Center (where they strive to keep their ER wait under 30 minutes, practically unheard of in my experience!), as well as Kingman Regional Medical Center. Peter already had the opportunity to baptize 2 youth, though we haven't made it to youth group yet.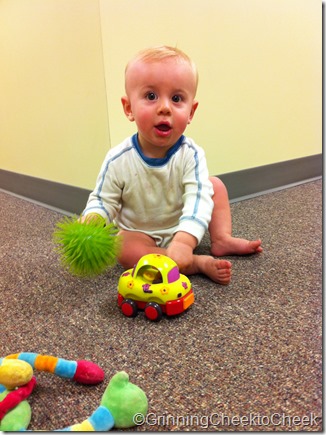 Changing Time Zones with A Baby
We thought Micah might have a rough time changing time zones, but he did remarkably well. Arizona is 2 hours different right now, and doesn't follow daylight savings. We switched Micah to Arizona time the day we got here, and he settled right into a routine of 8pm to 6am (10pm to 8am MN time). Hopefully he tolerates staying on Arizona time all weekend while in MN!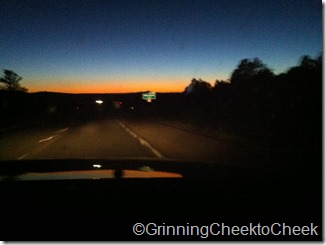 House Hunting with A Baby
House hunting is hard. We've seen at least 70 houses online and 11 in person. Oddly, about half of them still have their families in them when we look! Some are good, some are not. By the end of the day, they all blend together in our heads, so we only have our notes and pictures to jog our memories. We think we've found "our" house, though! Some people don't find their house for a long time, so find it right away, so hopefully this one will come through!
Going with a baby just means a LOT of in and out of the car. Our Britax Marathon car seat has been awesome for all the in and our since it is so easy to get him in and out of. Otherwise he does a lot of sleeping in the car and pointing excitedly at things in the houses. He loves fans and animals and has really tolerated the process very well.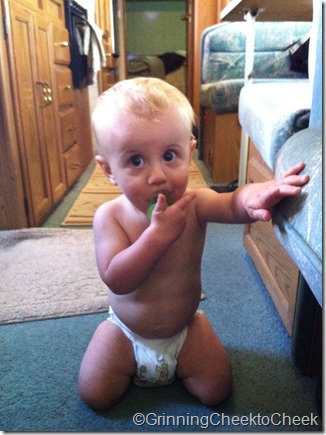 Tips for House Hunting with Baby:
1) Bring a little toy that's easy to hold and not a huge disappointment if lost.
2) Be flexible. Nap time is not a good time to house hunt. Neither is food time.
3) Find a good realtor. If your realtor can't stand kids, find a new one. They are a huge player in finding the right house, so you need to have a good, comfortable relationship with your realtor.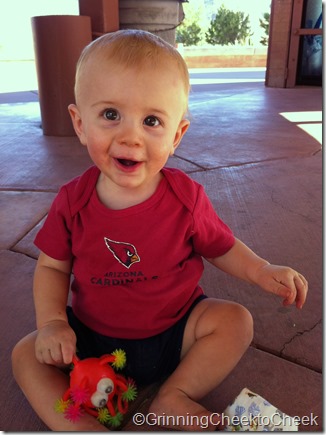 Bullhead City, Arizona
Is Hot. Hot. Yep. Hot. Which actually isn't all that bad. We've been swimming a few times, explored the town a bit, and just soaked it all in. Things are a little different here, and we will have fun learning about and getting used to all of those differences!