As Jamison has gotten older I have searched for a convenient solution to limit how many disposable wipes we use on a daily basis. From wiping hands, sticky fingers, cleaning up meal time mess, diaper changes, to everything, you name it! We were getting really frustrated with the amount of wipes and disposable products we were using. I have been curious for some time now about Baby Bits after coming across the product on Amazon a few months ago I was curious. Baby Bits is a convenient and economical way to make your own natural wipes solutions. I got the opportunity to give it a shot and we love it.
Baby Bits Natural Wipes Solution Review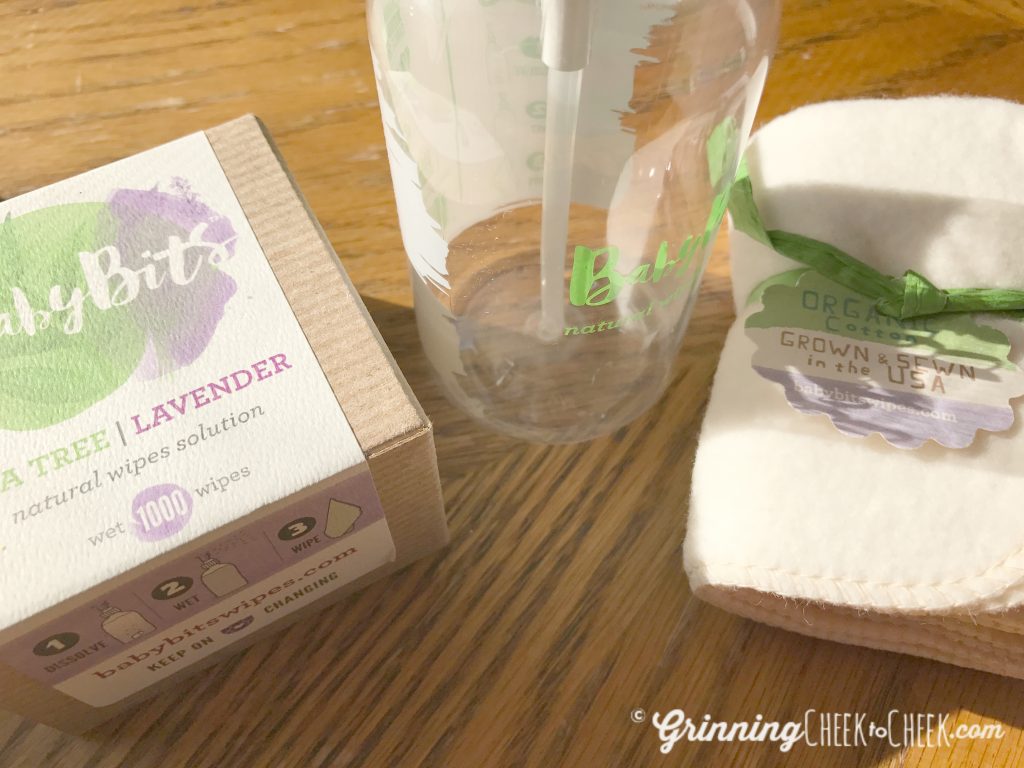 Making the Solution
First, I will say that Baby Bits smell amazing. They are little pieces of tea tree and lavender hand soap that you dissolve into warm water to create a natural solution for sensitive skin. Jamison had a great time dropping the Baby Bits into the bottle provided. I assisted him in filling the bottle with warm water. We placed the top on and he had a blast swirling the solution around. Finally, we were ready to use our new Baby Bits solution, and just in time for lunch time. I was more excited than he was at this point because it smelled amazing. Let's face it toddlers don't smell that great after eating ravioli and meatballs with peaches and greek yogurt.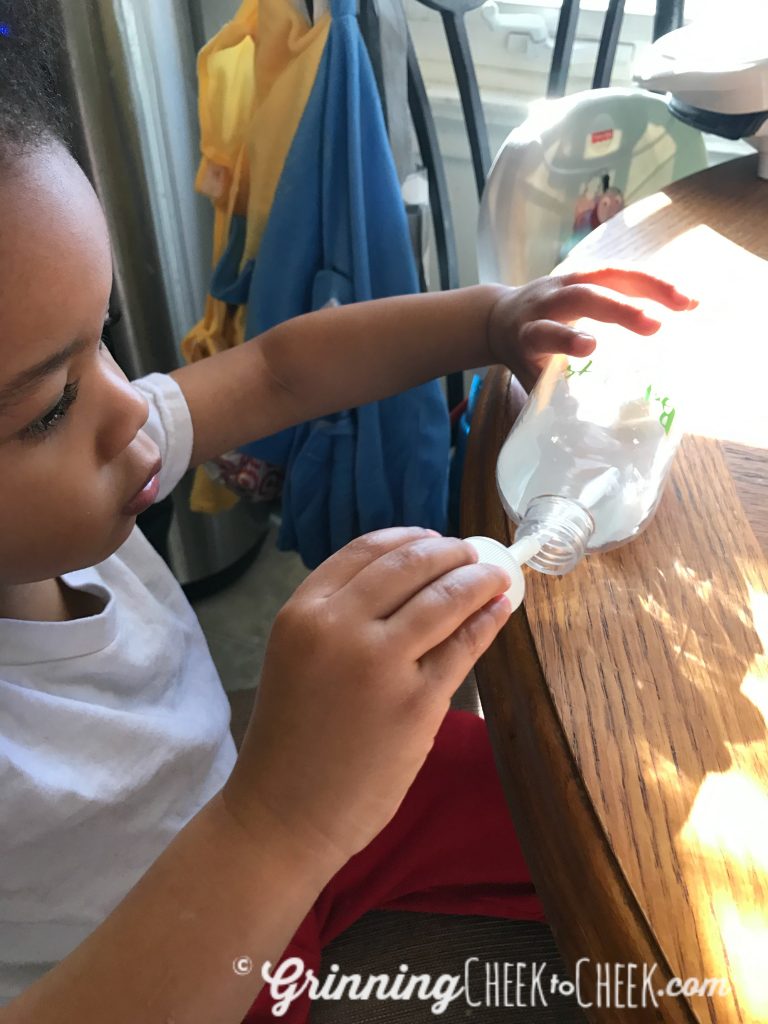 All ready to use our Baby Bits
Now that we had our solution mixed it was time to start putting it to use. Not only did I continue to love they way it smelled, but it left him feeling clean and he smelled great. Another benefit was that I didn't have to worry about what harsh chemicals I was using to wash his delicate skin. Baby Bits contains 100% Vegetarian ingredients: coconut oil glycerin soap, organic plantain & chickweed herbs, virgin olive oil and pure essential tea tree and lavender oil. For my cloth diaper parents out there yes you can use Baby Bits with your cloth diapers and the oils will not affect the absorbency of your cloth diapers and wipes. Baby Bits clean well and leaves your baby and toddler smelling great.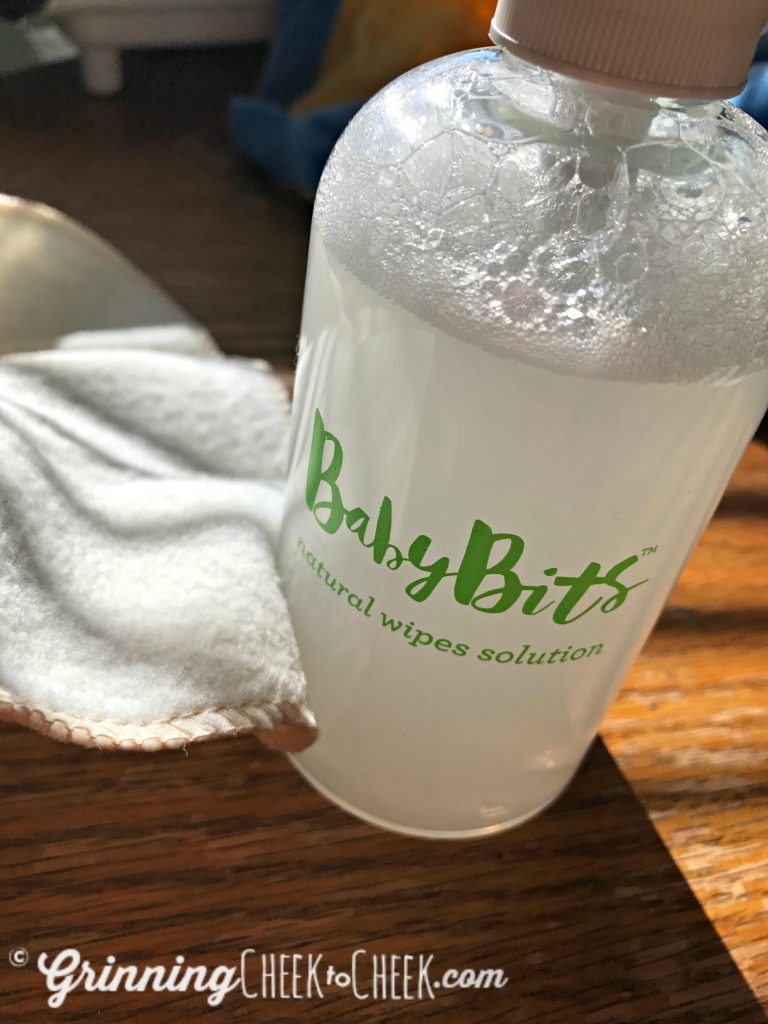 Try out Baby Bits
Baby Bits is an awesome product for any parents looking to switch to cloth wipes but do not want the extra work of creating your own solution. They are cost effective and one Baby Bit last a long time. I highly recommend this product to any parents in need of a cloth wipe solution. This product has helped our household cut down on how many paper towels and disposable wipes we use. All we do now is leave a bottle of Baby Bits solution in the kitchen and changing room for quick and convenient access for cleanups. I also leave a bucket to dispose of the dirty wipes. When the bucket is filled I throw them in the wash with the rest of our cloth diapers.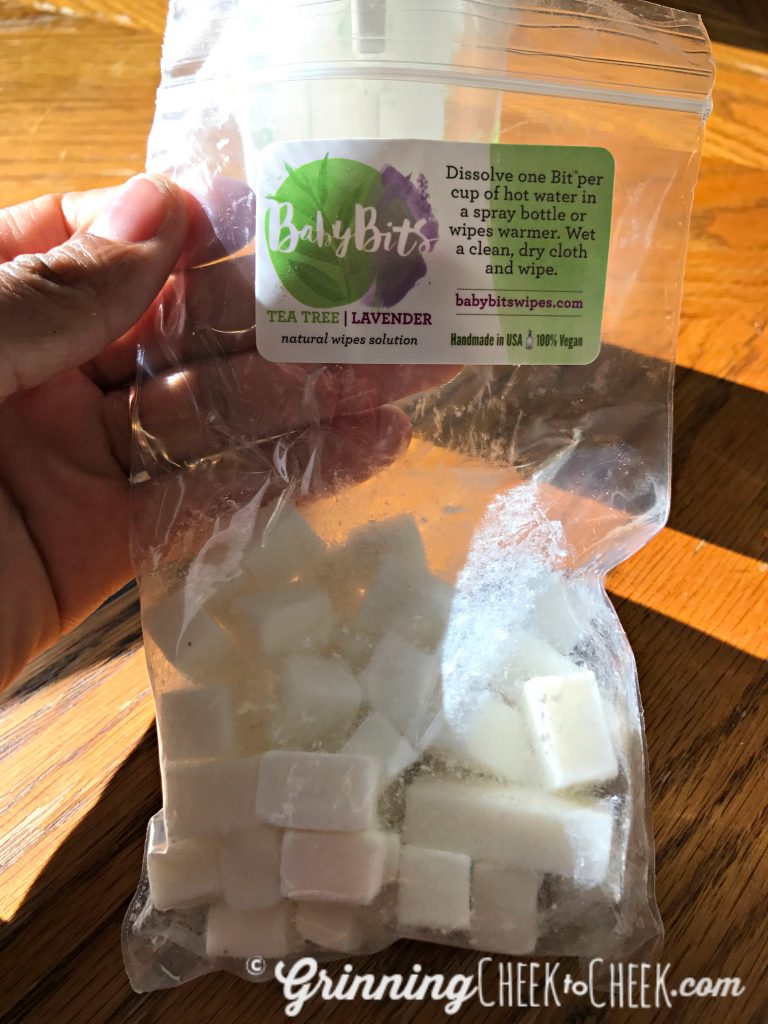 Try out Baby Bits for yourself. You will love them! Check them out on Facebook, Pinterest, and Instagram.
I received a free product to facilitate this review. All opinions are my own.