I love the traditions created by Christmas and all the things that go along with it.  One of my favorite things is to make a gingerbread house.  However – I saw this gingerbread train set and since Andrew is SO into trains – I knew it would be perfect!
So here is our Train from Christmas of 2010. I filled the inside of the 'car' with chocolate chips to look like coal – but I shortly thereafter caught my then almost 2 year old sneaking bites of coal, and had to empty it.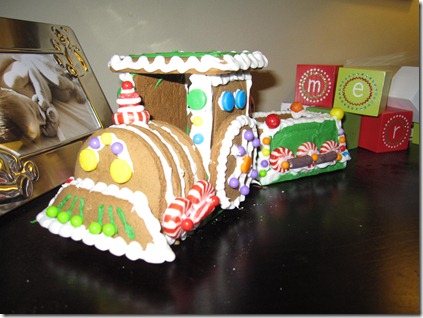 So TO get your brain mojo going on your next creative Gingerbread Project, I figured I'd show you some cool gingerbread houses I found!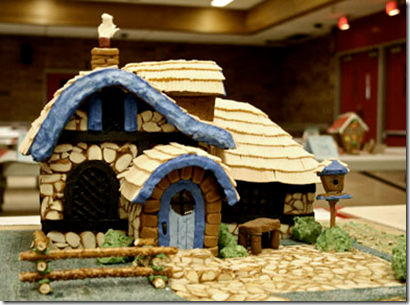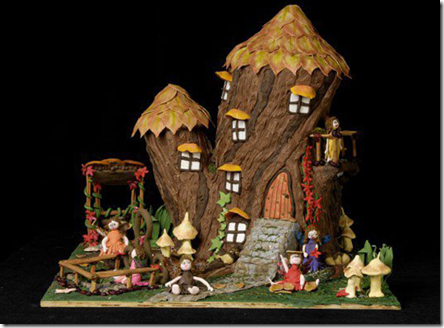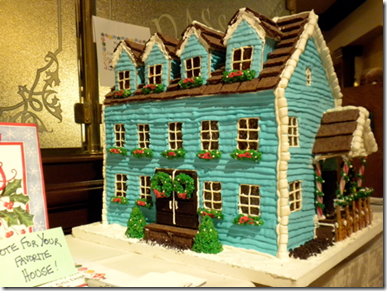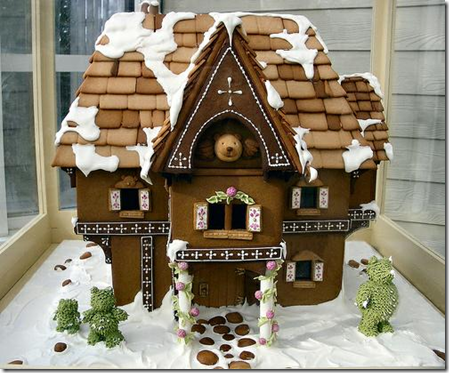 (All images from google images.  Please let me know if you'd like credit for your photo.)
How's that for Inspiration?!!