The reviewer has been compensated in the form of a Best Buy Gift Card and/or received the product/service at a reduced price or for free
I know – I'm going to talk to you all about another Dyson. Think I'm a little obsessed?? I might have a problem. But I just ADORE them! We just got our third cordless vacuum last month. The Dyson V6 Absolute. The best one yet! I'll get to that soon.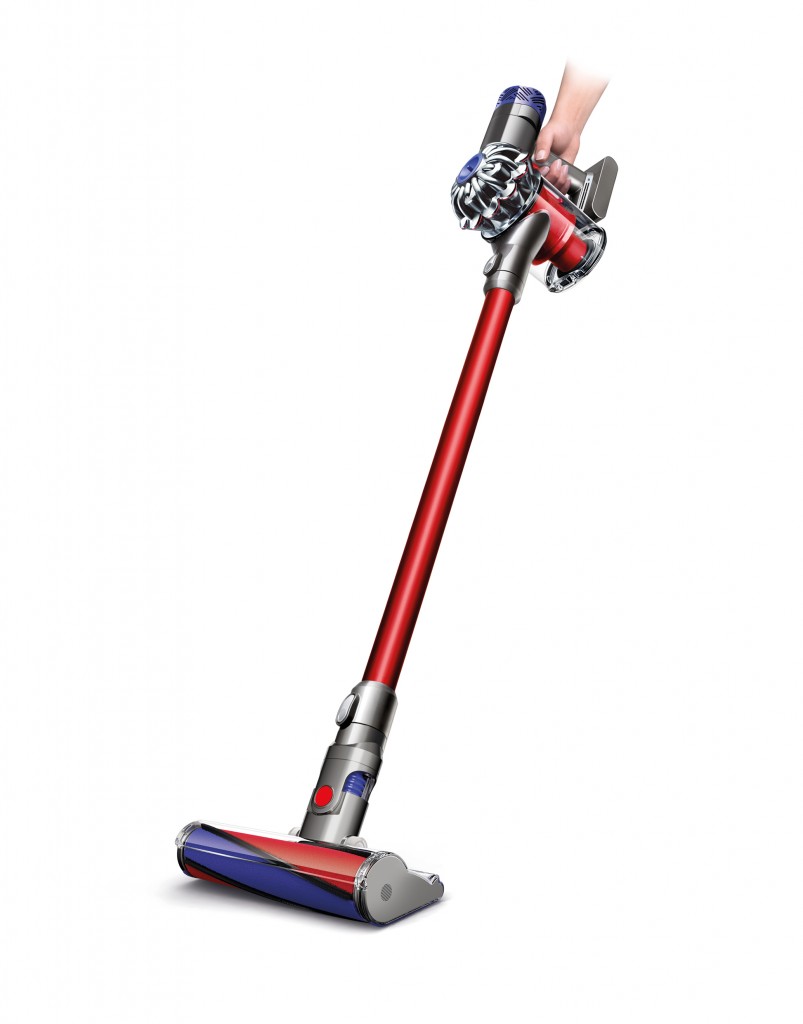 My husband and I first discovered Dyson vacuums when we had moved to our first home. My mom gave us a vacuum she bought at Walmart for about $85. It lasted no more than two years. And we didn't even vacuum that much!! My mom said that she usually was buying a vacuum each year. Being my fifth year in college and my husband in his second year and student loan debt up to our ears, we could not bear to spend another dime on a cheap item that wouldn't last us. We saved up for a few months while letting the dirt collect- and purchased our first Dyson. Guess what? We still have AND USE that vacuum today!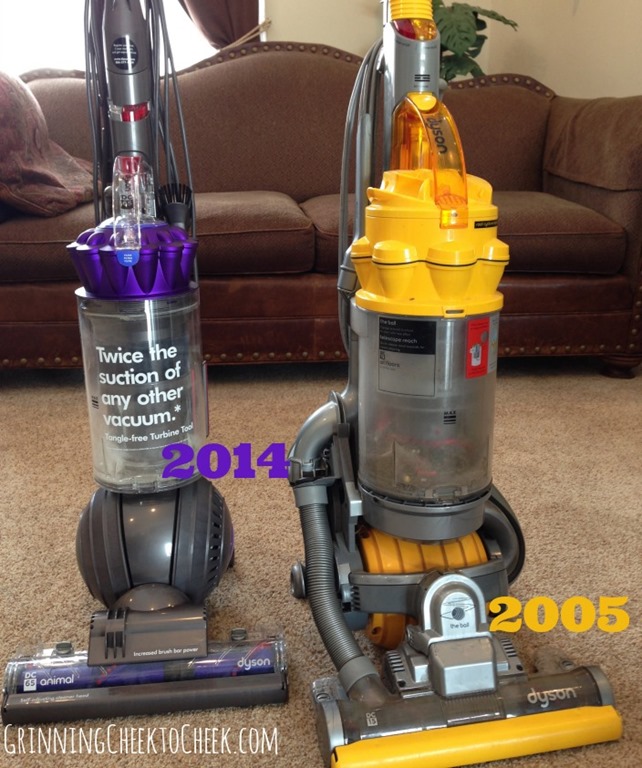 Granted, we've upgraded our in-home one thanks to Best Buy – and now have the greatest new technologies of the cordless vacuums: We still have the vacuum in use in our garage. It's 10 years old and runs perfectly. Even my mom is now a believer as she has had her Dyson for 6 years. I finally convinced her to stop spending $100/year – invest in something that will last! She did, and she loves it.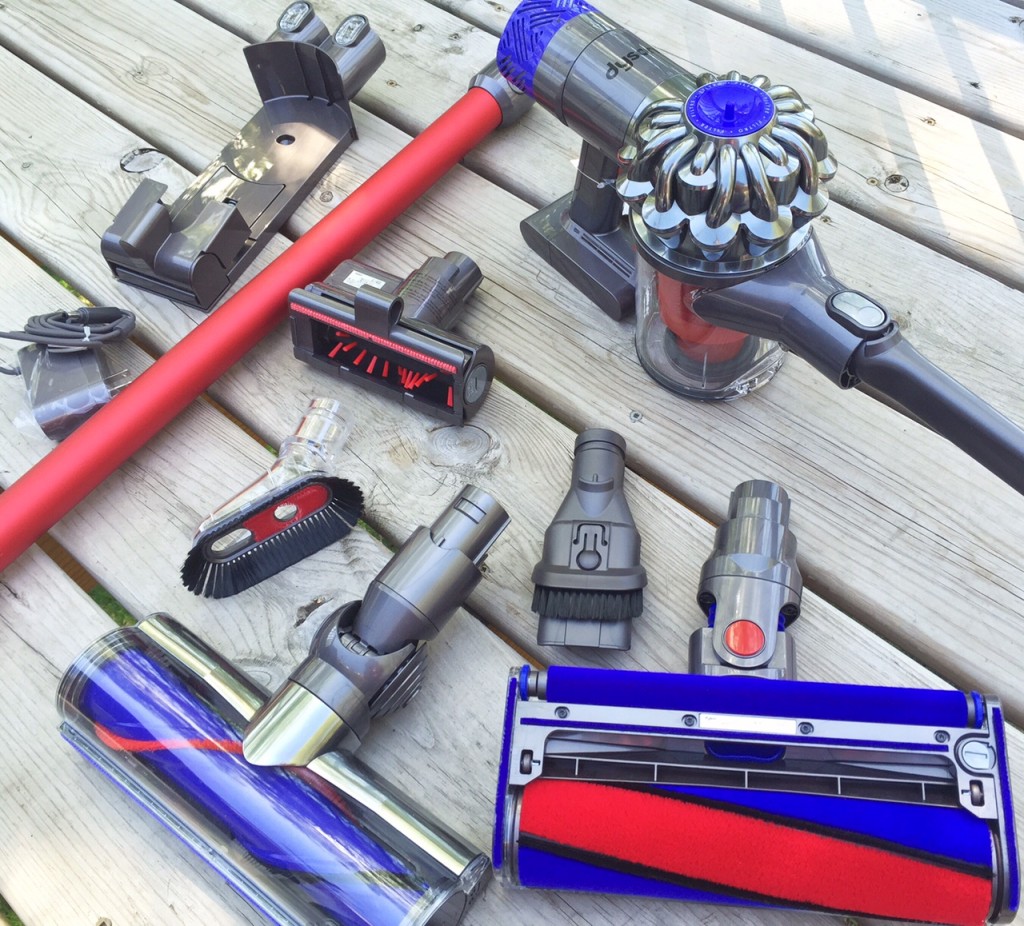 SO what's so great about the V6 Absolute? Everything. Ok – Technically: Dyson has switched up their cordless vacuums to be on their V6 platform. All cordless machines will have the power and versatility of "The Most Powerful Cordless Vacuums.". What does that actually mean? It means it's crazy powerful.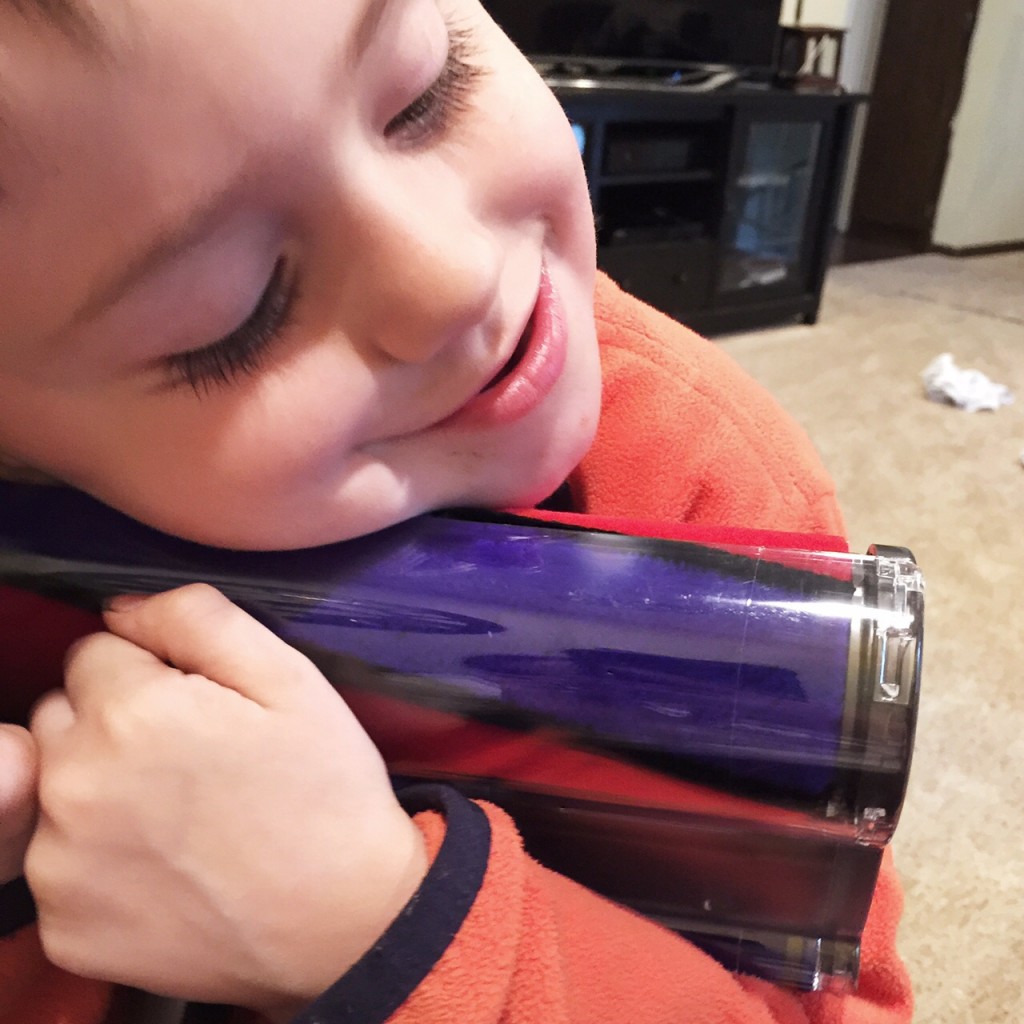 It also includes a new attachment that I'm in love with: The Dyson Fluffy. The Dyson Fluffy is a soft roller cleaner head that my son loves to 'cuddle' with because it's as soft as his favorite blankie… And it is enginered to suck up both large dirt and fine dust simultaneously on hard floors. It's powerful cleaning without scratching your hard floors. I love it for getting the crumbs under the table after each meal.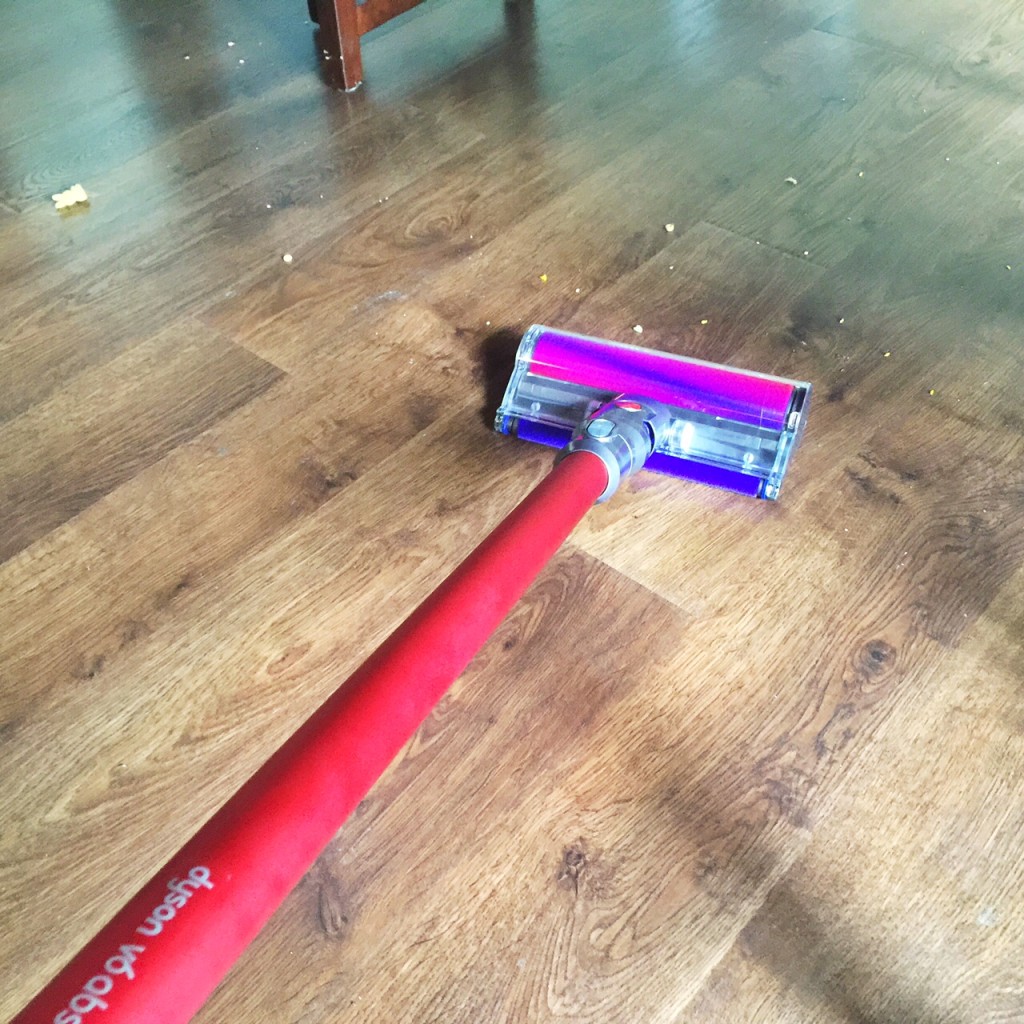 There is 75% more brush power! The second cleaner head features a direct drive motor that creates 75% more brush bar power than the DC59 Animal to better agitate carpet pile and tackle stains and spills.
The 2-Tier Radial Cyclone Technology flings dust out of the air and into the bin, spearating out even the most microscopic particles. This ensures no nasty stuff coming out as you're sucking stuff up!
Our old cordless vacuum was installed downstairs – so the kids can clean their messes down there without begging them to bring it back upstairs so I can use it. We probably reach for our Dyson Cordless a minimum of 6 times per day. A great bonus for us having both cordless systems – is that they didn't change the base or the charging system. I love the charging system, we hang it on the wall in the dining room – just the right place for quick access.




Overall we love the versatility of the cordless vacuum. Having two boys who think they run the house makes for a lot of opportunity to use a portable vacuum that just picks up anything from Cheez-itz to tiny paper spit balls. The boys know that when something spills they need to grab the vacuum. Even my 4 year old knows how to operate it. My absolute favorite part of this is the Fluffy brush. My previous hard floor vacuum had died – and so I was back to sweeping everything up with a broom and then using my handheld vacuum to get the pile picked up. It wasn't awful, but it wasn't this easy. I would highly recommend this as an extra vacuum for your home, especially if you have a mixture of carpet, rugs, and hard floors. This vacuum does it all!
You can purchase the Dyson V6 Absolute at Best Buy here for aproximately $599. Again, it's a bit of an upfront cost – but for the amount of use you'll get out of it, you'll never regret owning it!