I participated in a campaign on behalf of Mom Central Consulting for Banana Boat. I received product samples and promotional item as a thank you for participating.
Although this summer has flown by for us and the Minnesota weather hasn't exactly been cooperating – we have decided to make the most of it. The kids and I have been trying our best to enjoy as much of the days off from work that I've had.  Our close friends got passes to Valley Fair (our local amusement park) this year, so I decided to join with them and bought my 4yo and myself a season pass as well (and Ethan is free still!) We have been able to go on lots of rides this summer! Hopefully we'll go at least a 1-2 more times before the summer is over.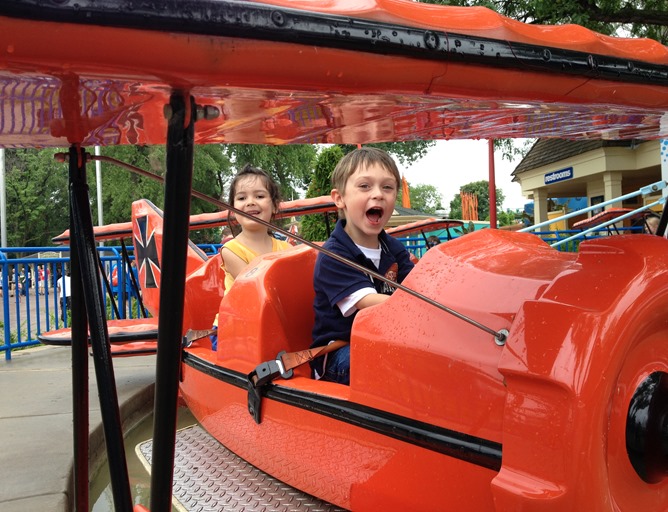 I also signed them up for swimming lessons for the first few weeks of August – which they thoroughly enjoyed – but often were cold!
Despite the colder temperatures and short-lived summer – we still have to worry about UV rays and protecting our skin from the sun! I start thinking about sun protection early in the spring (although was maybe a little early for this year considering spring didn't happen here until mid-June!). My "Go—To" sunscreen has always been Banana Boat spray sunscreens. I love the convenience of them and that I don't have to chase my kids around to get them covered. They think it's hilarious and like to get sprayed.  When it comes to getting their faces covered, I simply spray some on my fingers and then rub it around their nose and cheeks carefully.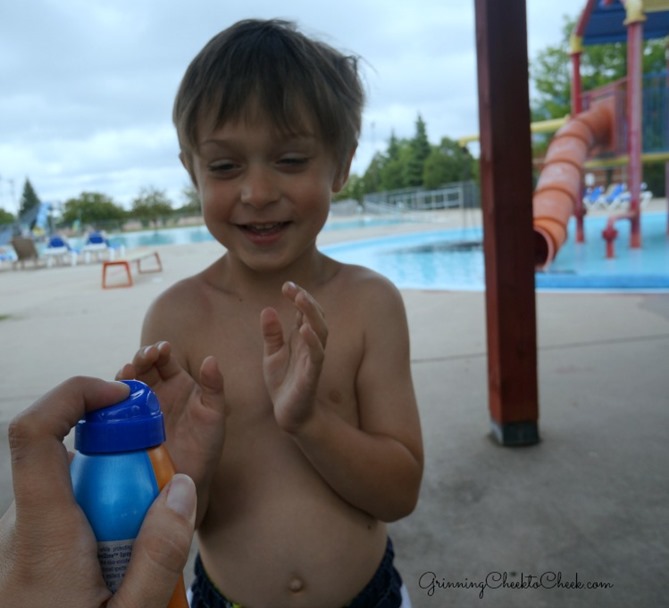 I was given several other sunscreens to try from Banana Boat: the Baby Natural Reflect Lotion is 100% Naturally Sourced Mineral Sunscreen Actives including Zinc Oxide, Tear-Free, Sting-Free Lotion, Gentle on Sensitive and Delicate Skin, Fragrance-Free, and Oxybenzone and Paraben-Free.  But since I don't have a baby and I knew that my niece Kathryn is now 6 months old and able to start using sunscreen – I gave it to them. They do their best to cover her with sunscreen and keep a hat on her in the sun. Isn't she so cute? Protecting her fair skin is so important!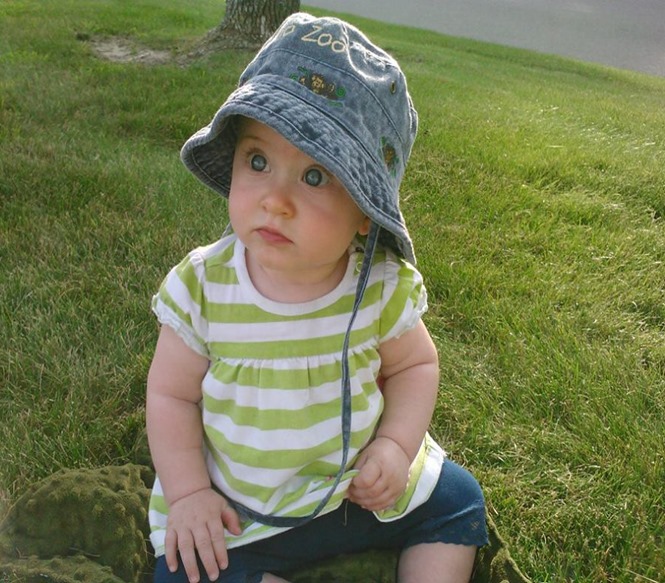 When I know that the kids are going to be playing hard and sweating from running around, I like to use the lotion on them. I'm not exactly sure why that's my preference.  But my main concern for the sunscreen on the kids is that they can get it into their eyes. So I was thrilled to have the Banana Boat Kids Tear-Free Sting-Free sunscreen lotion so they can play hard and not worry!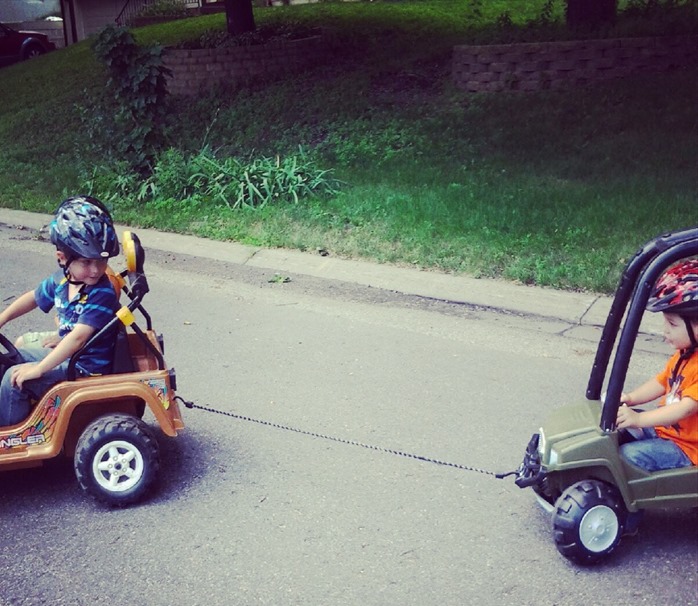 I haven't heard one complaint about sunscreen this summer.  I know a lot of families don't use sunscreen because the kids don't like to have it put on: but if you make it part of daily life and just do it from the beginning, the kids get used to it.  Just like wearing a bike helmet and just like wearing a hat in the winter! Thinking about their delicate skin is very important, and Banana Boat is here to help! You can find Banana Boat products at major retailers nation wide. Like Coupons? Banana Boat has a $1off coupon on their Facebook page!