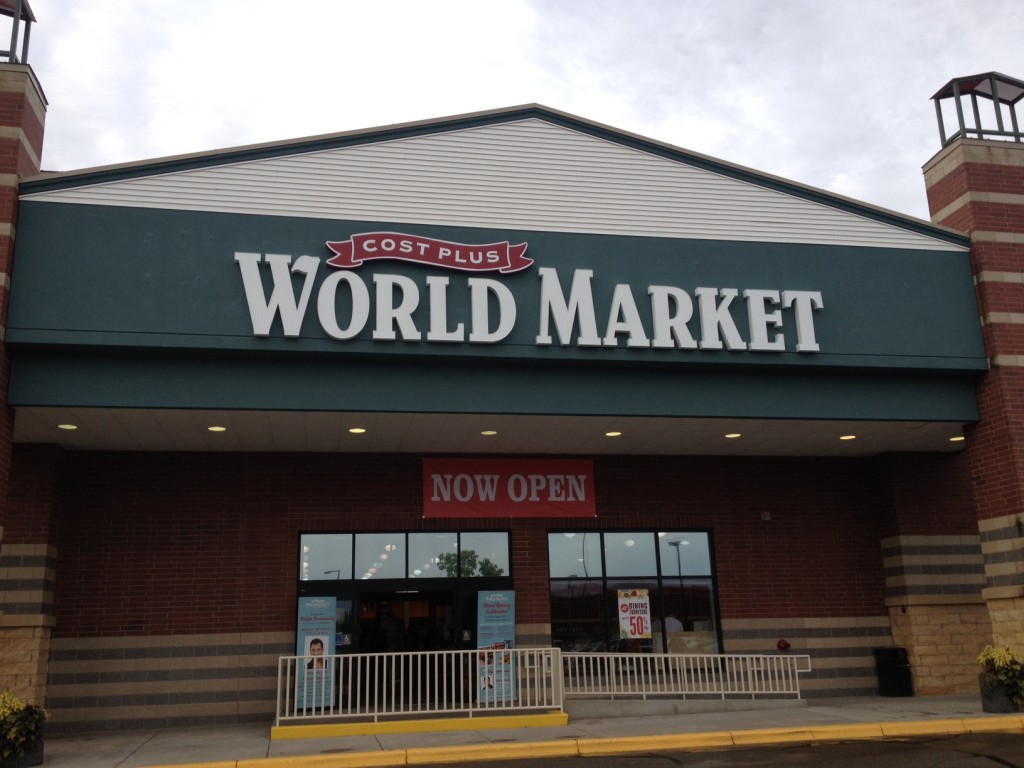 I used to live in Edina, MN a few short blocks away from the World Market store – we loved going there for the goodies, and just to look at all the home decor (As we were often trying to find the best decorations for our home, but rarely made any purchases).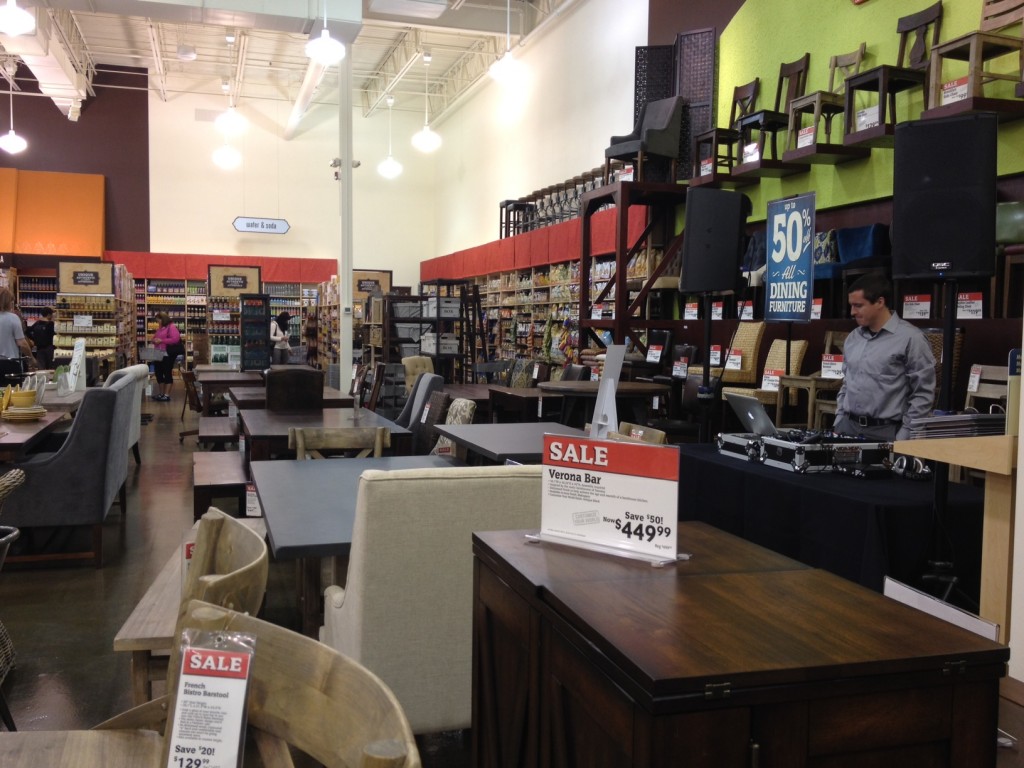 I was hooked on some of the specialty beverages that they carried in store, as well as all the fun utensils, and had my eyes on a dream set of dishes (For after children of course).  The decor was always affordable compared to other stores in the area, so it made for lots of dreaming about redecorating.
But then they closed.. Sadly.
So when I heard that they were re-opening I was pretty shocked, and excited as well.  They invited me to their grand opening celebrations.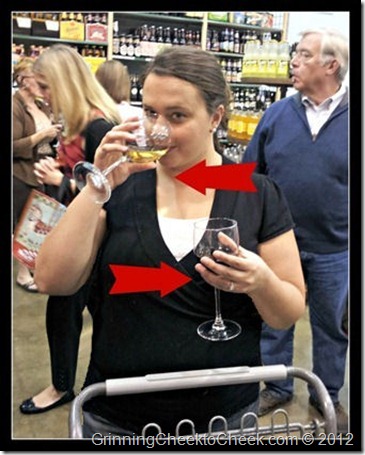 We sampled some wine and I was enjoying myself so much that I was caught trying two at once.  The wine section was big with a great varied selection.  I ended up taking home a bottle of champagne – Pommery POP champagne – and Minnesota Blogger Jen took home a bottle of red wine for herself. It was a little bottle that was $14 – but it was AMAZING and worth every penny. Yum.
I shopped for a good two hours, making sure that I was getting everything I wanted. I focused more around the dishes and other food serving items that will help me photograph food better for future blog posts.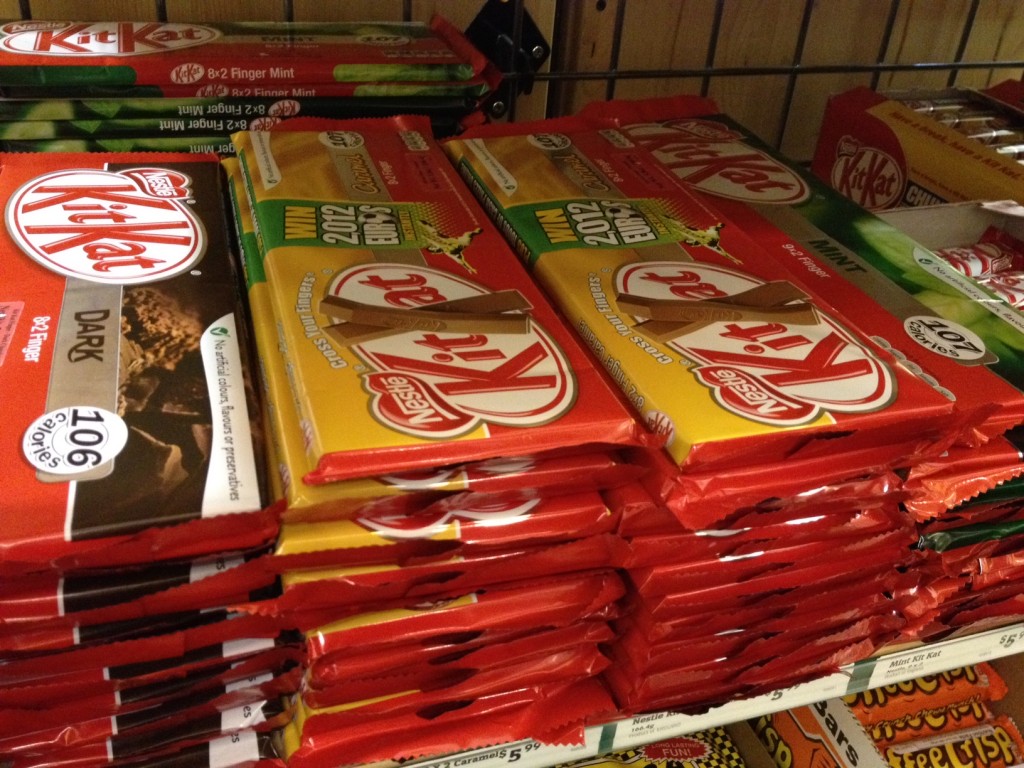 In their food section I was excited to see that they had all sorts of varieties of Kit-Kats for me to take home (and I'm a little bit obsessed with Kit-Kats).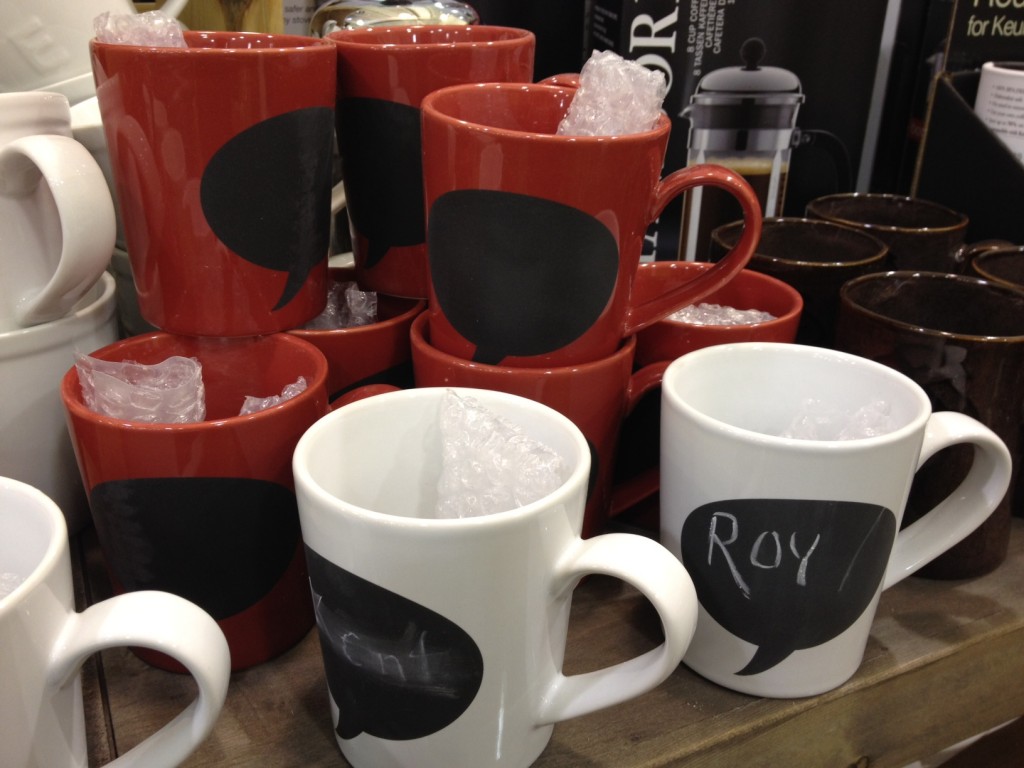 They also had mugs with chalkboards on them, which I thought was neat, especially for those mornings when you're making coffee for more than yourself and have to have yours just-so.  Anyone else think it's a good place to leave a little honey-do list?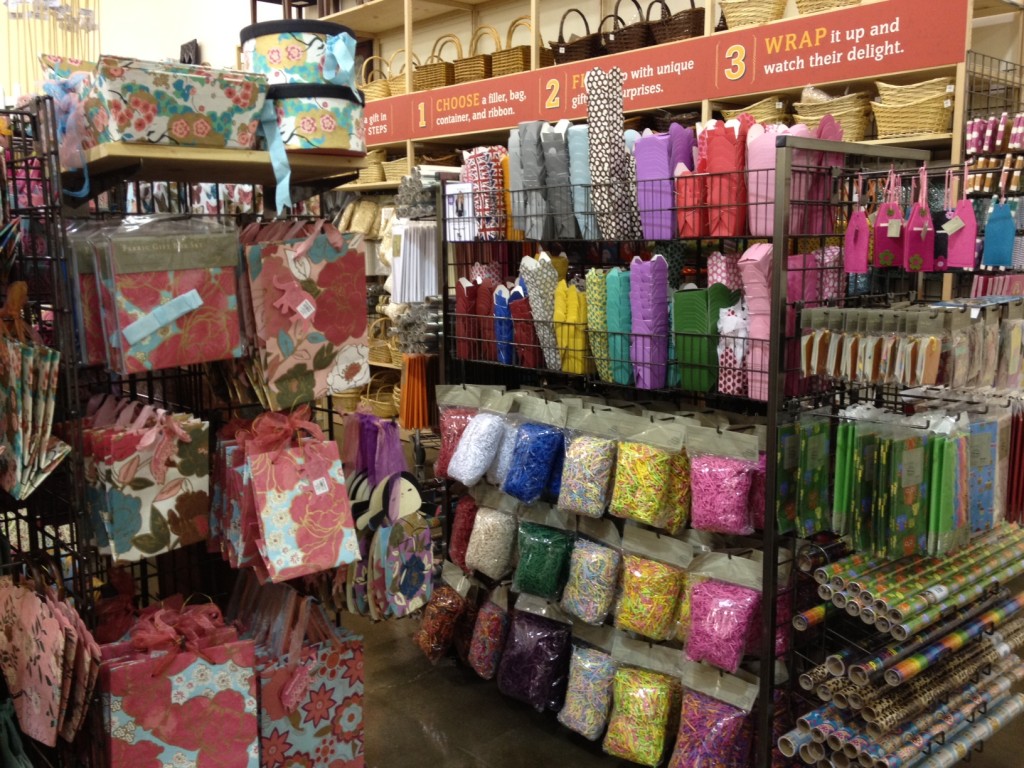 They had a huge gift wrapping section, with really cute wrapping options – as well as a ton of really sweet pop-up cards, and other greeting cards to choose from for gift giving.  It's almost time for shopping season and it would be great to already have this sort of thing waiting in the closet when it's time to start hiding the presents until December.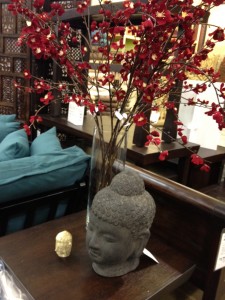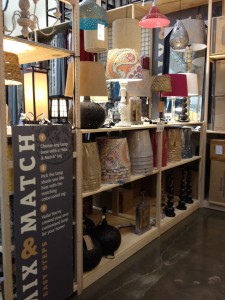 I love their home section, where they have a little bit of every type of style you could think of.  There was even a set of mix and match lamps.  The neutral shades of brown and blue they had reminded me a lot of the
Beach Bathroom
project and they looked great together.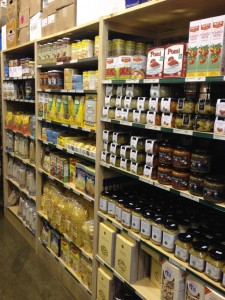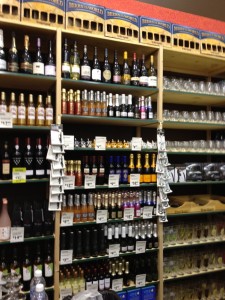 Once I finally got into the food section, the shelves were full of lots of super unique foods from around the world.  In the blogging world it's really easy to find recipes that look delicious, but then find yourself unable to find those one or two special ingredients at a typical grocery store.  World Market offers a great wide selection and it's definitely inspired me to spend some time near the stove soon… maybe.  I will definitely be going back to World Market now that they've reopened!
Want to find a World Market in your area or learn more about them?  You can connect with them on Facebook, Twitter, Google+, and Pinterest.
This shop is part of a social shopper marketing insight campaign with Pollinate Media Group™, but all my opinions are my own.