Do you love getting together with your family and watching movies?? I do!!  I get so excited when we have the opportunity to watch a 'grown up' movie while the kids are awake and nearby.  Otherwise we're just stuck watching the same old movies over and over again!
The premiere of Who Is Simon Miller? is on Saturday, August 6 on NBC
at 8pmET/7pmCT.
When unassuming geologist Simon Miller mysteriously disappears one night, the Miller family is thrown into a desperate search to find him.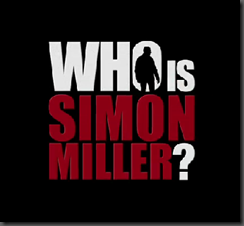 Simon's wife Meredith and their two kids, Sarah, 18, and Kevin, 15, frantically search Simon's office for information. When they find a stash of passports, all with Simon's picture but each with a different alias, they realize that their father has been keeping more than a few secrets. Who is Simon Miller? And what has he gotten himself – and now his family – into? Not sure they can even trust the Dad they thought they knew, the Millers embark on an international mission to get him back. It's a heart-pounding adventure that tests the limits to which families will fight for each other. (The movie stars Robyn Lively, Loren Dean, Skyler Day, Drew Koles, and Christine Baranski.)


The suspense in this movie is enough to keep you on the edge of your seat, but also small enough that your kids will be able to handle it.  There are a few scenes where there are guns – but none ever get fired, and the extent of blood only goes as far as scratches on someone's face.  No language or even major fights.  It's mostly uplifting, slightly cheesy, and perfect for the family

To learn more about this movie and other official Family Movie Night movies, check out their website http://familymovienight.com.  Find them on Facebook at Facebook.com/familymovienight
I wrote this review while participating in a campaign by Mom Central Consulting on behalf of P&G and received a promotional item to thank me for taking the time to participate.