Thanks to Publishers Clearing House for sponsoring today's discussion.
It's so fun to think and dream about what I would do if I won a WHOLE lot of money.  I seem to have more answers than I would possibly have time for – But it's sure fun to think about!
Each time the jackpots get high on the lottery, I think about all the money that I'd like to win – but then I seem to think that buying a ticket is a waste of money – so I rarely ever get one.  Then I think about the fact that:
You Can't Win if you Don't TRY!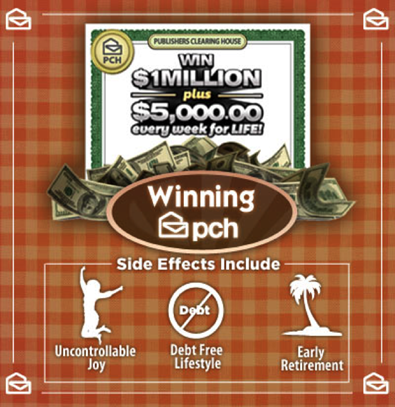 But the The Mega Prize is BACK! Publishers Clearing House is again going to allow one lucky person to win One Million Dollars plus $5,000 Weekly for Life in their June 30th Prize Event. Think about how amazing it would be to receive a check for $5,000 every single week for the rest of your life. In one year alone, you'd have $260,000! And on top of that, the winner would get ONE MILLION DOLLARS ON THE SPOT!
The Mega Prize is so great because not only do you get One Million Dollars to start using right away to pay off your debts and start living like you've dreamed of – but it's even better – because when you realize that a million dollars is really limited in how far it goes when you're trying to do some really big things. Think about it – a decent-sized home in a good neighborhood could be anywhere between $500,000 and Up! That's over half of your winnings!  You certainly need enough money to pay for maintaining the house, and keeping your lifestyle!  So the best part of that is the extra $5000 per WEEK for the rest of your life! That's $20,000/month or $260,000/year for the rest of your life. 
That would be enough for me!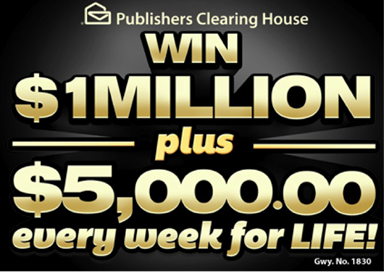 What would I do with the $1 Million plus $5,000 Every Week for Life?
I'd like to think I'd be calm and collected about it – just like any other day – except I'd plan a few really awesome vacations, hire a contractor to re-do so many areas of our house – and then likely pay someone to move us into a nicer house all-together. I'd REALLY like my kids to continue life thinking that we were a normal family – and not get totally spoiled knowing that we were wealthy.
I'd also like to think I'd be so super nice and give money to my family – paying off mine, my parents' and siblings' debts, including their homes – so they can have a fresh start – Plus Tithing 10% to our church and other notable causes -  but that alone might exhaust all of the Million Dollars.
I'd also have to think realistically about taxes – and the exact percentages that I'd have to hold aside in an area where I can't touch. I also would be very interested in knowing how much of that money I'd need to put in savings, bonds, and other accounts so that my kids can be set up to inherit some of the money. I'd hate for us to just spend it all!
Totally honestly though – I'd probably book a really fun trip for us and each side of our families (maybe separately so we can spend time with each side equally – and get two vacations!)  RIGHT away. 
I'd love to go to Disney; Cruises all over – Alaska, the Caribbean, Italy and Australia; the French Polynesian Islands; and so many other fancy places.  I'd love to see it all!
I'd also fulfill my biggest goal in my family life: I'd buy a big RV and my husband and the kids and I would travel from state to state – blogging our way through the whole thing. Homeschooling road-style – possibly the best way of learning through Hands-On experiences!
So seriously though- What are you waiting for?  Enter the Publishers Clearing House for your chance to win. No purchase is necessary – although it'll ask you to buy a few things, just skip through them if you're not interested!  Heck – I entered!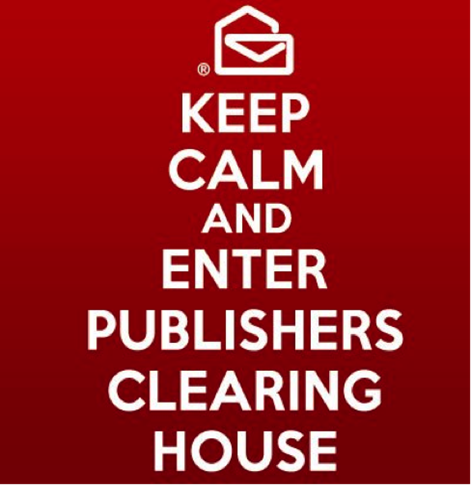 Like I said – this post was sponsored by Publishers Clearing House. I am not being paid to write the article – rather to get your attention to the site! So please help support this site by clicking on over to the Publishers Clearing House!