I'm constantly looking for ways to help Andrew learn his letters and numbers. He seems to have such a strong interest in learning them, but then gets impatient when I'm teaching him – so I've been looking at new approaches. 
He knows his entire alphabet by song – and can even say all of the letters individually, but when he looks at an 'A' he might call it an 'E'.
I'm not worried that he'll never get them, I just know that he's very interested in reading and learning them – so I want to help him get some good, but fun practice in.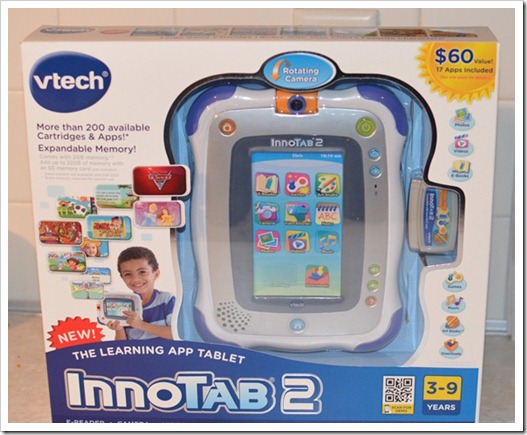 Now that I've been working with Vtech – They sent us an InnoTab 2 to review apart from the MobiGo Review that I did a few weeks ago.
Instantly we were blown away.  I loved that the InnoTab was responsive, and inviting to Andrew with the colors and the graphics.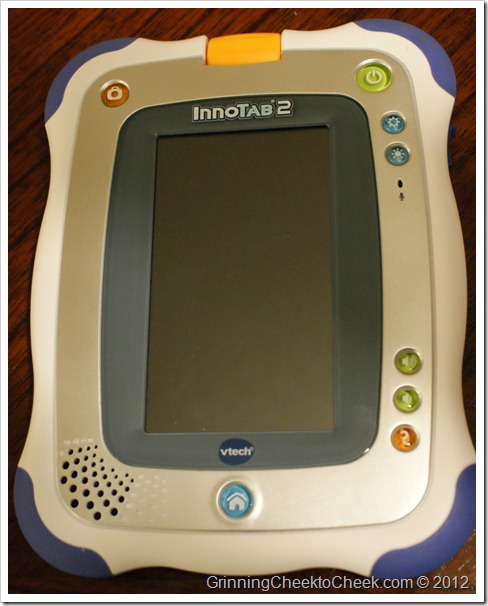 The InnoTab 2 has nice sturdy edges, so when the kids drop it – it won't break as easily – saving me from having to give Andrew my iPad when he wants to play next to me.
I also love the camera feature – and so does Andrew.  He can spend hours just making faces at the camera, and taking pictures of himself.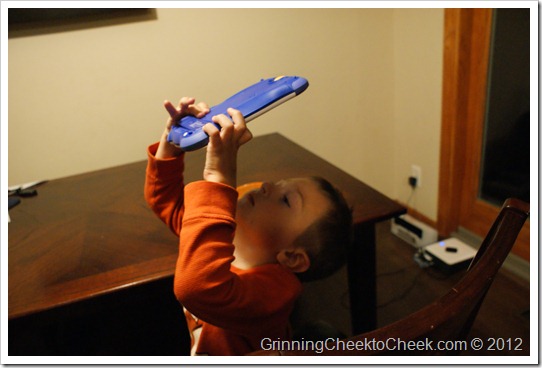 I love that he's been using the InnoTab and the programs that I've downloaded to trace letters with Letter Pooch… Letter pooch is a little bit technique sensitive, and gets him a bit upset when he keeps getting 'restarted' because of going out of the lines a little bit – but can get most of them with his finger.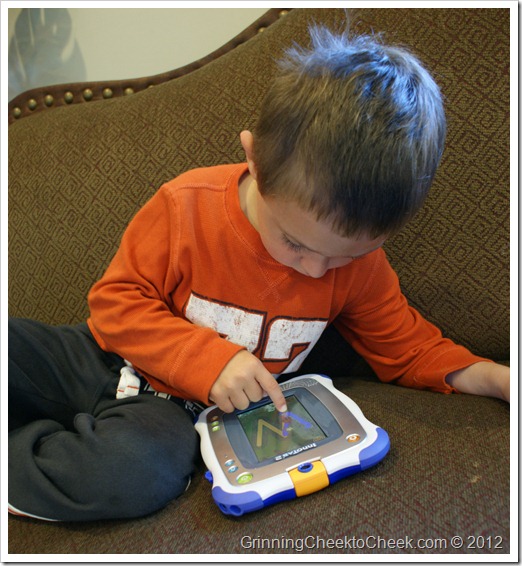 And learning numbers with the Counting Crabs… Just in a few days of playing this, he is pointing out numbers all over the place… 'Mom! Mom!  That's a "7" on my Shirt!'
We've still got a ways to go with addition, but at least he's learning!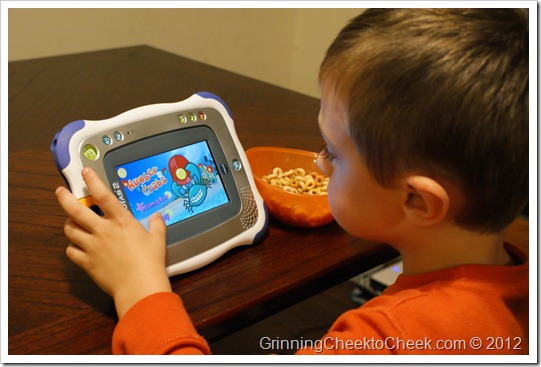 There are a LOT of options with the InnoTab 2.  Much greater than just the reading and math capabilities, making this device appropriate for children up to 9 years old!
5″ color touch screen and tilt sensor
Rotating Camera & Video Recorder to take images and videos of themselves and others
Photo viewer
MP3 Music Player
Art Studio
More than 200 apps such as games, e-books and music can be easily uploaded to the InnoTab 2 through VTech's Learning Lodge Navigator
Cartridges with licensed characters (sold separately) teach essential skills in reading, logic, and creativity
Microphone
2 GB onboard memory with SD card slot expandable up to 32 GB of memory (SD card not included)
I love that the InnoTab2 also sits well on a table, with a toddler-friendly pull out area to help prop the InnoTab up: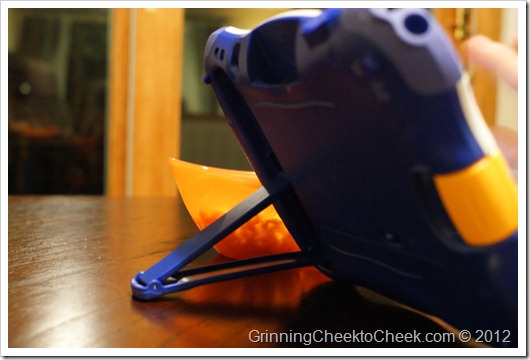 Ultimately we're really happy with the InnoTab 2.  However, I do feel that it is necessary to purchase other games and programs online to help use the InnoTab 2 effectively – we are adding them to Andrew's Christmas and Birthday list – and several non-premium games can be purchased online for $2.99-4.99.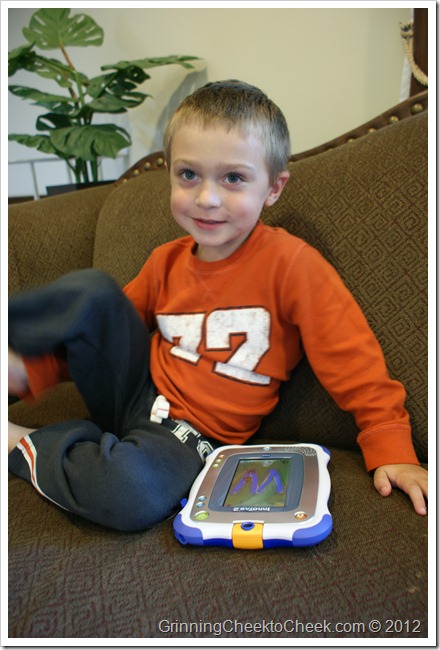 I'm looking forward to seeing how well Andrew learns with the InnoTab 2, and how he can show Ethan how fun learning can be!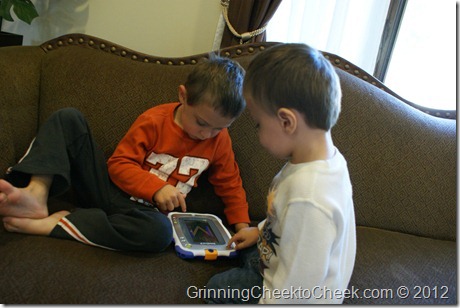 If you're interested in purchasing an InnoTab 2 for your child, be sure to get them before they run out again at Christmas! The Vtech InnoTab 2 Learning App Tablet
can be found at stores online for approximately $79.
To stay up-to-date with all of VTech's new items and accessories, follow them on Facebook or Twitter!
I participated in a campaign on behalf of Mom Central Consulting for VTech. I received product samples to facilitate my review.