Driving gloves were number 1 on my Christmas list this year: a little Surprising to myself as well.. but now that I work about 30 minutes from home – driving back and forth in the cold has made my fragile little hands SO COLD! I used to wonder why people would use driving gloves – and maybe even crack a joke at the old ladies wearing them. But now I totally get it. Every time I got into my car I would wish that I had some driving gloves.  Then when I read a U|R Powered Glove Review, I decided that they sounded PERFECT.
I received the U|R Powered Touch Gloves: Mila Tech Spandex Touchscreen Glove. They are priced around $29, a fair price for nice gloves like these! Different styles range in price depending on the material used.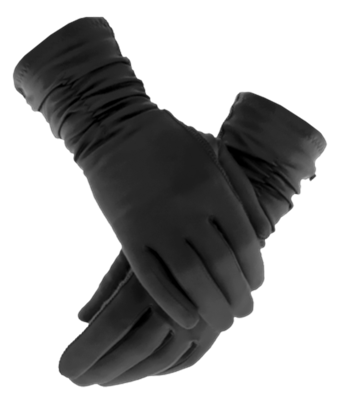 The U|R Powered Gloves are thinner, and unlike the older styles of gloves that just have a fingertip spot for your phone (Which every time I had tried in the stores they failed to work without a little convincing…) theses gloves have three whole fingers of touch area.  I am thoroughly impressed with the responsiveness of these gloves. I even tried texting, and had very few typos (Which my phone auto corrected) – no more typos than I normally have at least.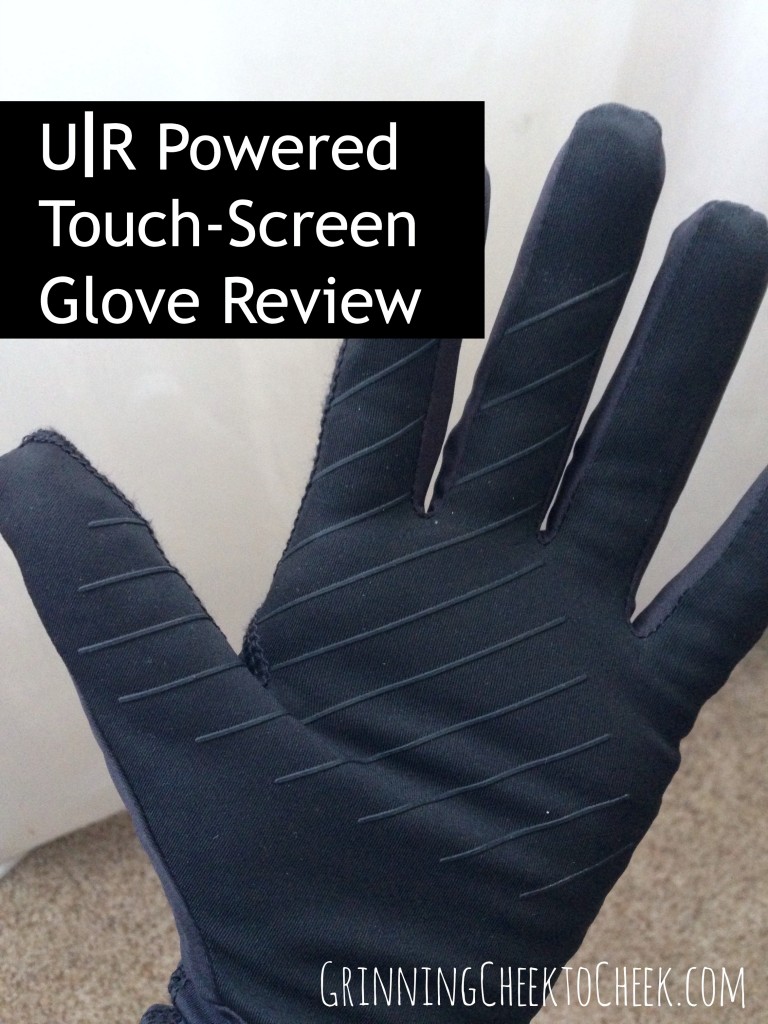 I got the size Small for my hands, which seems to fit perfectly on my left hand, and either the right glove is slightly smaller or my right hand is maybe a tiny bit bigger. I am after all, right handed – and I use my right hand a LOT for work as a dental hygienist – so it wouldn't surprise me at all that my right hand is slightly larger. It doesn't really affect my use of the gloves or make my hands hurt, I just notice that it's a little more snug.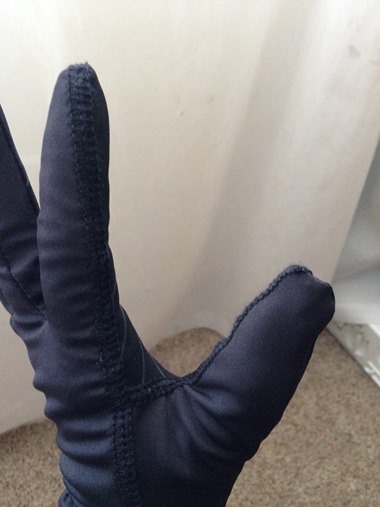 The hemmed stitch is right along the edge of the thumb and first finger, which is a little concerning because it does feel like it sticks out and will make it hard to type. Over time though I have begun to ignore the extra stitching. I do wish that they would have chose another place or a smaller stitch there.
I typically type with my right first finger, and my left thumb – so my left thumb doesn't really work well at that angle because of the point on it. So I just type with my left finger.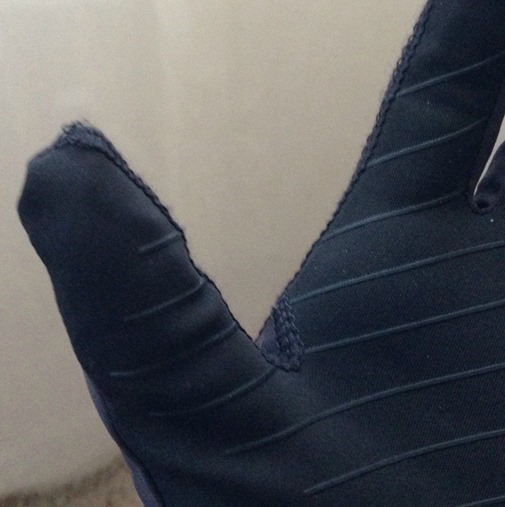 My Overall thought for the U|R Powered Glove Review: I do love these gloves, they have improved my driving abilities in this cold MN winter.  I would love to try a different style – maybe one that doesn't have the hem along the edging. I highly recommend these gloves to anyone who wants to be able to work their phone while wearing them – as I do adore the touchscreen abilities.  I do however think it's always a good idea to buy these in-store so you can try them out before you buy them and find the best fit for your hands. U|R Powered Gloves are available at Macy's, Bloomingdales, and a few other retailers. For the list of retailers: click here.