I mentioned a while back that I was going to be reviewing Twister Mania for XBox 360 Kinect.  I got the game, and unfortunately due to all the holiday hustle and bustle, never really had a chance to play with it!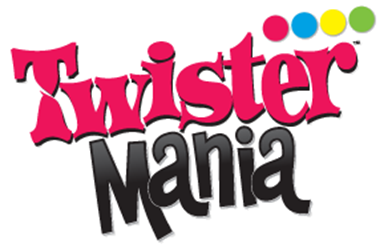 Now that we've settled things down a bit and had a chance to play – we're loving it!
I really wasn't expecting to like this game more than the other games that I already love with the Kinect – but I really do!  It was so much fun for us to play together, or even alone. 
Playing while the kids are awake is a bit tough, because they tend to get in the way…. But – they're also trying to get involved, which gets them moving to try to mimic the shapes too!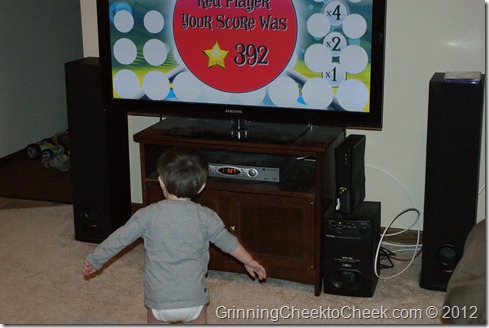 There are a few modes of play that keep you on your toes so you never get bored.  It's also great when you have guests over – a great way to laugh and have fun, but not just sit around! 
It'll really teach you about your own flexibility!
I like the games where you try to fit your body inside the shapes, This one is especially fun when you're playing with two players at a time.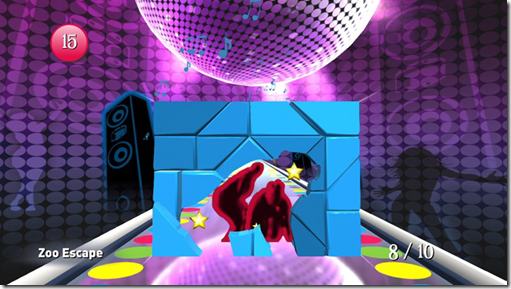 My next favorite mode is where you're bending to try and touch as many stars as you can with your body.
There is also a game where you try to hit as many of the bricks as you can –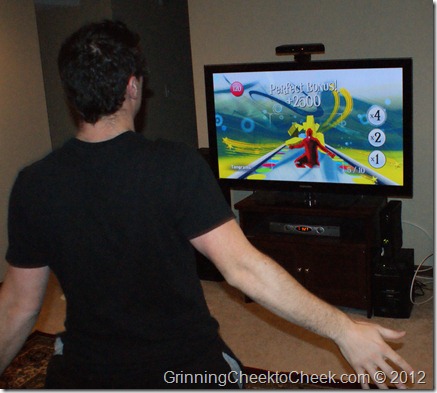 and another game where you have to dodge them all together.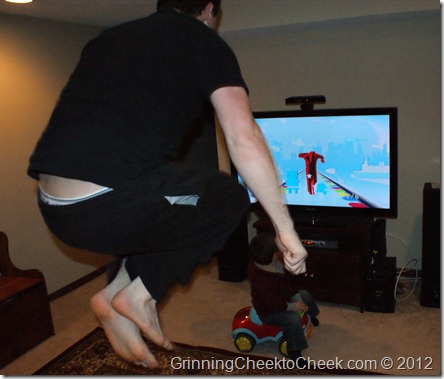 Overall it's a super fun game, and really gets you laughing and challenging yourself!  It was released back in October and is available to purchase from most retailers that sell XBox games, or on Amazon.com!