So – I know I've already given you all two posts about Turbo – but late breaking news is that I received a set of 4 passes to this Saturday's Screening to give away to a lucky reader!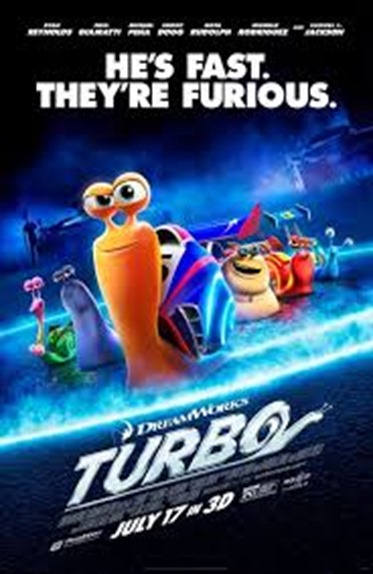 Attend a special screening of DreamWorks Animation's Turbo on behalf of Verizon. 
Turbo is a high-velocity 3D comedy about a snail who dares to dream big – and fast. After a freak accident infuses him with the power of super-speed, Turbo kicks into overdrive and embarks on an extraordinary journey to achieve the seemingly impossible: competing in the world's fastest race. With the help of his tricked-out streetwise snail crew, this ultimate underdog puts his heart and shell on the line to prove that no dream is too big, and no dreamer too small.
Details!
Date: Saturday, July 13, 2013
Arrival: 9:00 AM
Entry time not permitted after: 9:30 AM
Showtime: 10:00 AM
Location:
AMC Southdale 16
400 Southdale Center
Edina, MN 55436
Win It!
Please ONLY enter if you are positive that you can be at the screening. Also note: the movie starts at 10am, but your tickets will only be held until 9:30.  So – if you show up after 9:30 they will be giving your tickets to the next person in line.
Making it super easy! – Click the button on the Rafflecopter form if you're interested. Giveaway Ends at 12:00am on Friday. I will draw the winner and notify them Friday Morning.
This Giveaway is on behalf of Verizon. I was not compensated for this giveaway in any way. I am part of the Verizon Savers program which I am being compensated for. #VZWVoices #Save