I've been dreaming again of a vacation.  My brother-in-law and sister-in-law went on a European travel spree last summer; and it's just making me wish that I could do the same.  I have compiled a list of where I personally would enjoy going!
Just to preface this: I have been to Ukraine and Holland a few times (with dental missions trips – along with some exploration in Amsterdam and other cities in Holland)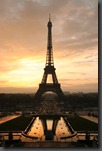 Paris: I think my first destination would have to be Paris.  I don't know why – maybe it's all the amazing love stories you hear about paris, but I think it would be awesome to tote around the streets of Paris.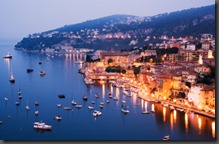 St. Tropez – La Cote D'Azur: I imagine it to be somewhat like the 'Florida' or 'bahamas' of France.  Somewhat busy-town, but tropical coast-lines, historical buildings and amazing architecture!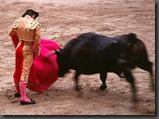 Madrid: Can't get this close to Spain without going to Madrid.  Just the pure nightlife and entertainment aspects – I would love to see a bullfight!!
Germany would probably be one of my favorites:  I'd love to see Germany.  Not exactly sure why I'd love to see it so much; but just the beautiful architectures, landscapes, the variety of it all – not to mention the
low cost flights to Germany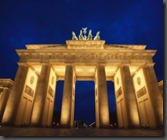 Berlin: Just the history here alone would be enough to satisfy a full trip for me.  How amazing it would be to see the city that was once divided; and now – united.  Since the turmoil that was once in Berlin – the city has been almost totally reconstructed to be amazing and beautifully modernized!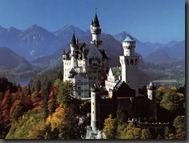 The Bavarian Alps: Can you say – BEAUTIFUL?? Just so see the castles and the mountains and just total perfection in landscapes! It would certainly take my breath away!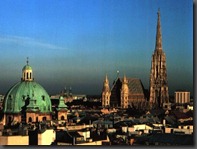 Vienna: Austria seems so amazing to me.. I'd love to see the beautiful landscapes as well as the amazing cities and culture in Austria.   Seeing the old towns with cute roofs and fun signs… it all sounds so nice!
Italy is another one of those dream trips for me. I could easily spend an entire month long vacation in Italy and never see all of what I'd want to see.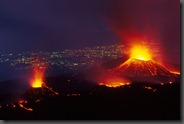 Sicily: Where the mountains meet the sea.. It is the island in the sun.  There are beaches, mountains, history, amazing architecture, and their greatest natural wonder: mount Etna! Maybe I need to move this to the top!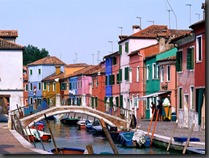 Venice: The Canals, the quiet streets, the gondola rides, and the romance.  That's pretty much my main reason for wanting to visit Venice!!
Tuscany and Umbria: I'd love to see the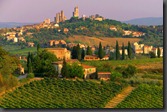 renaissance and medieval towns as well as all the wine country of Italy. To take a few weeks here just relaxing and enjoying life, would be ideal.
And last but totally not least: I'd love to go to Norway. Growing up we had a foreign exchange student that came from Norway. She talked about how amazing it is there – and oh how I'd love to go visit her!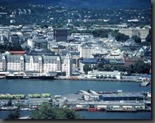 Oslo: On a fjord with forests, and mountains surrounding – it sounds amazing – and I'm sure my friend would show me all the really neat places to be.
So obviously there are some great choices of places to visit in Europe – and this by no means is ALL of the places I'd love to see. I'm really a traveler at heart – and would go just about anywhere as long as the opportunity presents itself!! <So if anyone feels like packing me in their suitcase any time soon, I'd love to go ANYWHERE!> But sometimes it feels nice just to search through all the great opportunities and see where I would go, if I was going on a vacation!

This Particular vacation would have to be at least a few months long though… and I'm not so sure I'd want to bring the kids