It's only a few weeks away… Does your infant, toddler, or young child have their Halloween Costume yet??
Many of the stores right now are like a ZOO. The frantic scurry of trying to get in- and get OUT all while picking a costume. 
The better place to go for Halloween ideas for your toddler? Online.
Many of the online sites for costumes are cluttered, and unorganized – but Toddler Halloween Costumes is clean, and neat – and focuses specifically on them.  It's a great place to take your toddler and let them help you pick what they want to be for Halloween without all the distractions.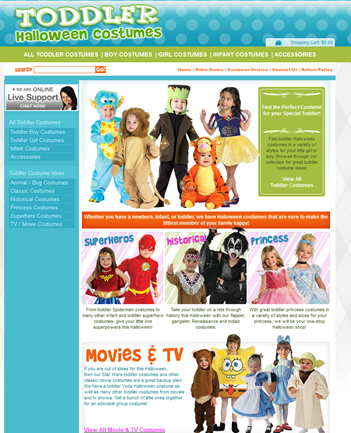 So if your little girl wants to be a princess:  You simply go to the princess page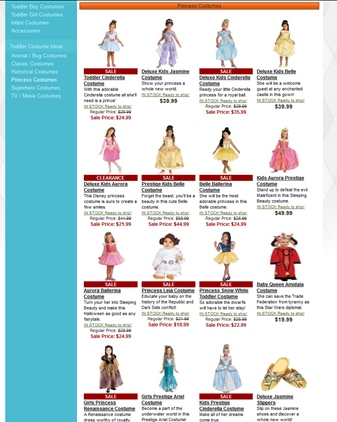 Or if your little man wants to be a superhero?  Just check that page out: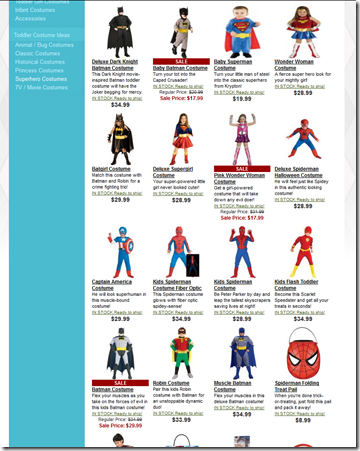 While I have done Halloween Costume Reviews for myself and my husband, and both boys – when I was approached to do another costume review, I was SO tempted to get another costume for Ethan.  I *really* want that Monster Costume – but… I knew that my niece Isabella did not yet have her costume – and REALLY wants to be Princess Aurora for Halloween – and it's been hard for my brother to find an Aurora costume in the stores.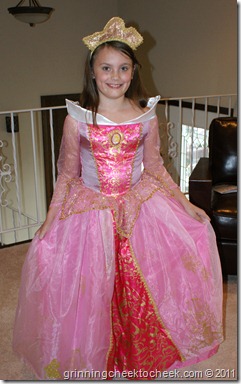 The costume is a bit long for Isabella.  Being that she measures perfectly up top for the Medium size, we'll have to add a hoop to the skirt so it puffs out more and raises up higher.
Meanwhile, we took the pictures of my older niece Korryn – who does not want to be Princess Aurora for Halloween – but the costume fit her well.  I'll update I'm sure with a photo from Isabella at Halloween

So when you're trying to focus the attention of your little one to pick a costume for this year – check out ToddlerHalloweenCostumes.com