Another very cool thing that our group did as part of Brandcation – Blog Cabin, was to visit the Titanic Museum.  It was such a great experience – one that could almost never be replicated without actually going back to Pigeon Forge.
Outside, pulling up to the Titanic Museum – there is a scale model of the Titanic, with flowing water. It's really quite amazing in person… even better than this amazing picture.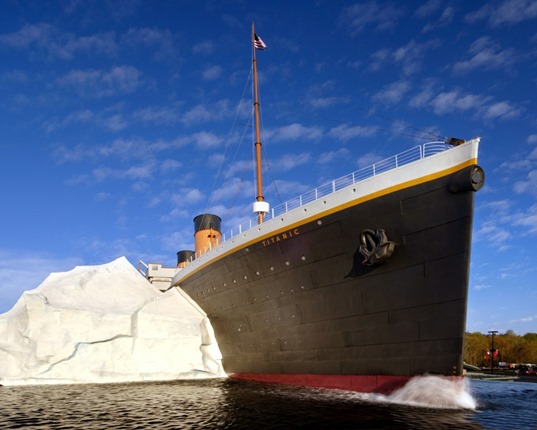 Speaking of pictures – don't plan on bringing your camera to the Titanic Museum.  They have some very delicate artifacts inside the museum that they prefer not to have them exposed to too much.  They provide great images on their website.
I loved the grand staircase – which is an exact full-scale replica of the grand staircase that was built into the titanic back in 1912.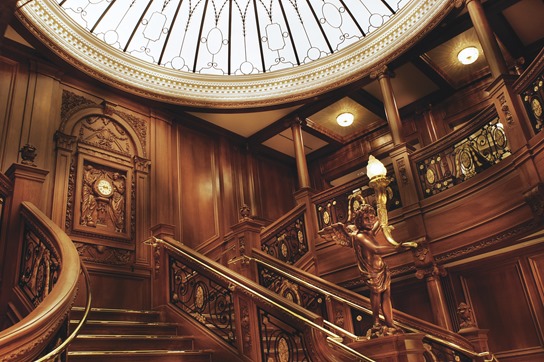 Waiting in line to get into the museum, we were all given a passenger card – which explained who our passenger is. It's a story card, to tell a little more about a single passenger and put yourself into their shoes during the walk through the museum.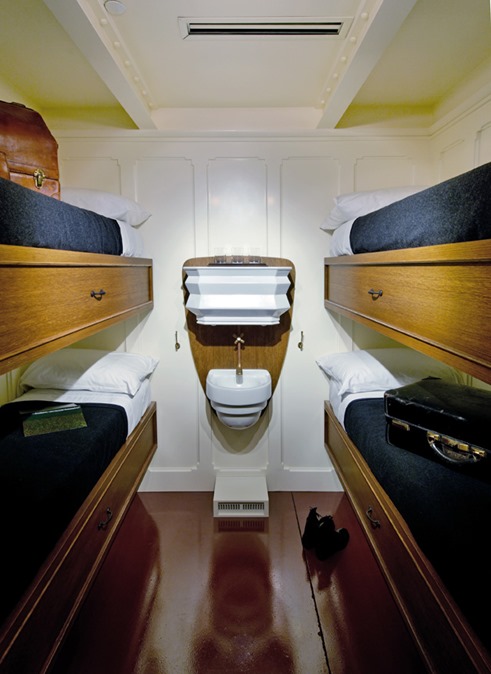 There were several moments during the tour where your breath is just taken away at the experience of the people who were aboard, and what they saw, and how they felt… It really puts perspective on to stick your arm in the water and see how cold it actually was.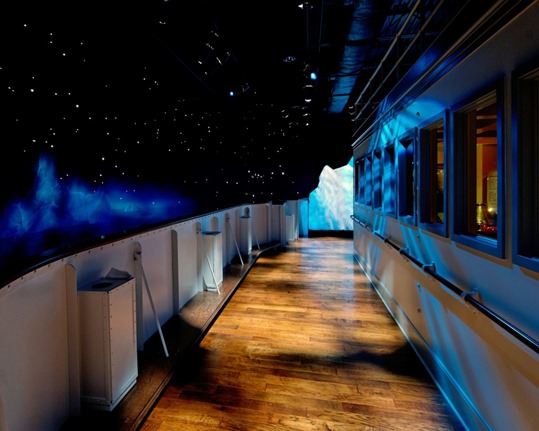 I enjoyed the trip there, and would really recommend that you visit one of the two great Titanic Museums – whether in Pigeon Forge, TN or in Missouri. It's a real treat!
I was given free admission as part of the Brandcation – Blog Cabin event.  I enjoyed my experience, and that is why I'm writing about it.