About a week before baby Emersyn was born, the nursery was ready! The finishing touch: a crib set from Tiny Totties.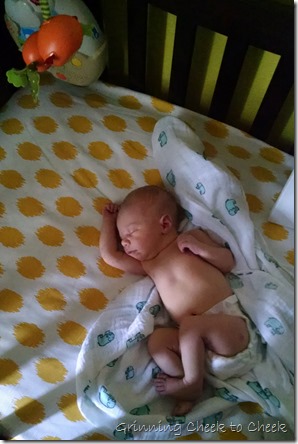 Crib sheets get no glory. They take poop and pee, spit up and baby drool. They get changed weekly (if not more) and can really complete a room or totally contrast it. Tiny Totties makes beautiful crib sets with cute and totally functional crib sheets! Plus pretty crib skirts, blankets and WAY more to go with the same design!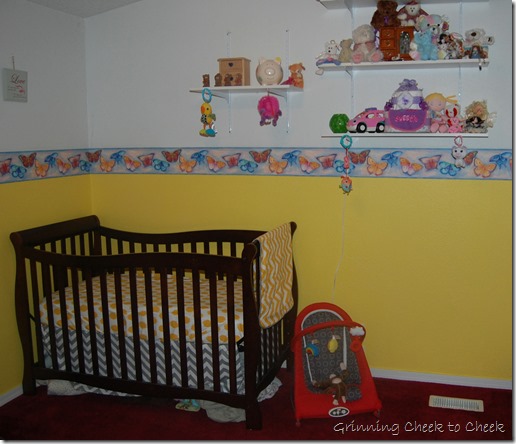 Tiny Totties Swizzle Crib Set
I chose the Swizzle Crib set because our pink-carpeted nursery demands soft colors to even it out. We painted the walls yellow, so the yellow and gray of the Tiny Totties Swizzle Crib set make the perfect match. And the fun, simple patterns of each piece compliment each other so well!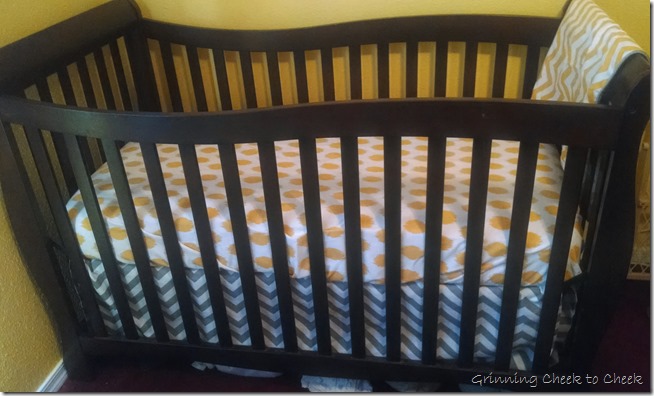 The fabric isn't super soft, but it's perfect for baby to sleep on. Most of all, it's not delicate! In other words, it will hold up to multiple exploded diapers and hot washes. Babies don't need soft and fuzzy for sleep, they need flat and safe. The blanket, on the other hand, has a super soft backing and is awesome for cuddling with mom and dad!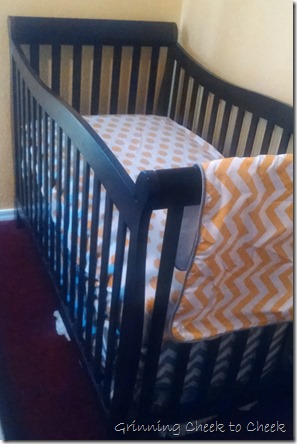 Micah didn't actually tolerate sleeping in his crib until he was 2 months old, he hated lying flat. Baby Emersyn has taken some naps in hers but spends nights in our room in the bassinet for now. Then, when she does move to the crib, the simple pattern and non-delicate fabric will be awesome.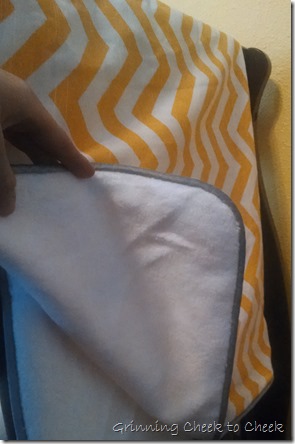 Check out Tiny Totties online to see the Swizzle Crib set and way more beautiful sets and décor! The price is definitely more than I would typically spend, but the set will also hold up much better than the typical, cheaper chain store brands, and the choices are practically endless! Tiny Totties is also on Facebook and Twitter!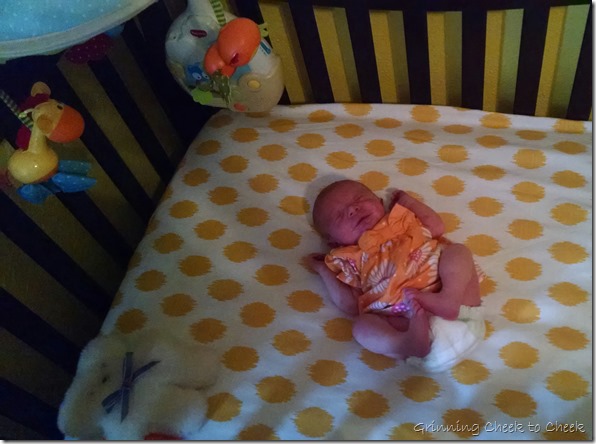 As always, opinions are 100% my own and not influenced by compensation.