We love our Tiny Love products. We have loved every one we've reviewed, and we still use every one we've reviewed, whether at home or in the church nursery. So, I'm excited to show you three new Tiny Love products for baby! Opinions are 100% my own and not influenced by compensation. Babies can use a ton of different toys, none are 100% necessary, but these are great additions to the collection!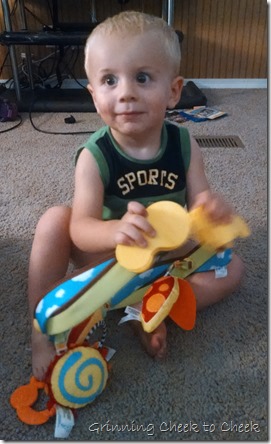 Tiny Love Tummy Time Mat: Under the Sea – $30
This Tiny Love Tummy Time Mat is the cutest tummy time mat I've seen yet! With bright and fun colors and a super cute crab pillow, it's awesome for tummy time, play time, and just learning to sit up! The mirror is also a fun addition to baby to look at herself, though a little hard to keep it sitting upright.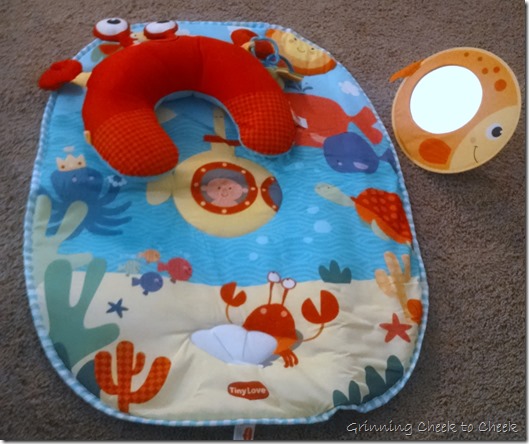 The fabric of the Tiny Love Tummy Time mat is also slick, easy to wipe off spit up! And the size is perfect for hanging out anywhere – big enough for baby but not so big it's in the way. I'm super excited to use it with new baby girl W for months to come!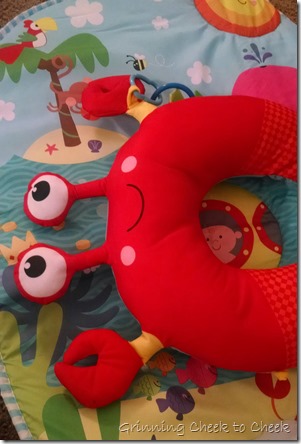 Tiny Love Car Seat Arch – Woodland Take-Along Arch- $25
The Tiny Love Woodland Take Along Arch is awesome for car seat travel! With bright colors and fun shapes, it's a great distraction for baby during car seat time. Plus, the clips on the ends are flexible, so it can be clipped on to other things.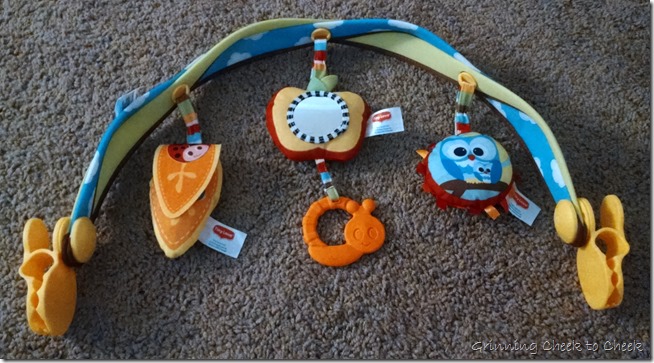 Like other Tiny Love products, the pieces seem solid and I expect it to be long lasting and fun. It has some crinkly parts, but no noisy music-making parts or batteries, which is great for a mom that sometimes needs a little quiet.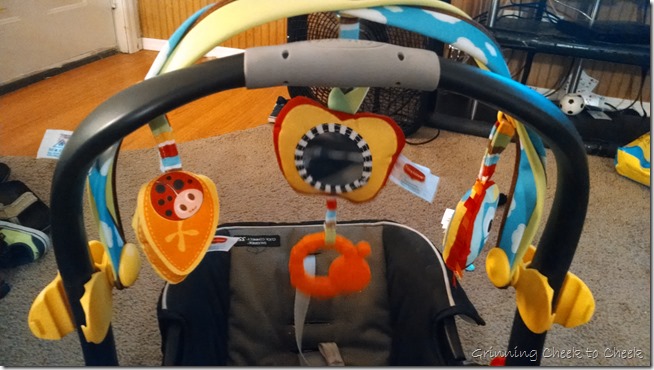 Tiny Love Take-Along Bouncer: $45
Micah LOVED his bouncer as a baby, it was the only thing he would sleep in. But, bouncers are not very portable so taking it along to grandma's or anywhere was difficult. The Tiny Love Take-Along bouncer would have been fantastic to have! This basic bouncer has an awesome ability – it folds up! With a twist of the back knob and push on the front button, it easily folds together to go into it's carrying bag and come along with us.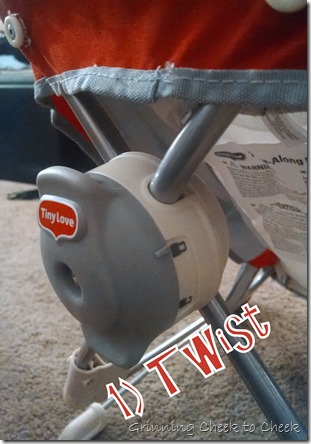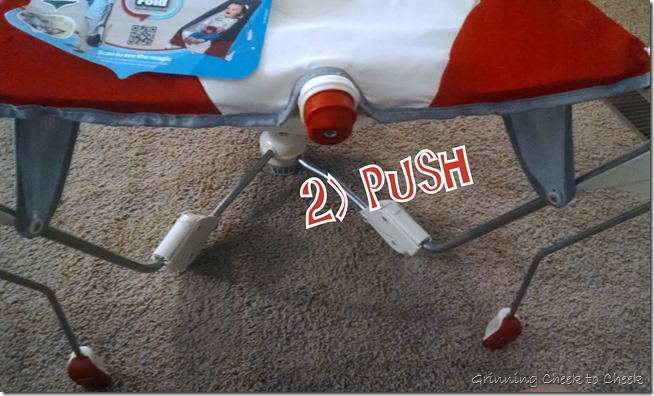 It took me a bit to figure out how to fold it, I wish I would have paid more attention when I first unfolded it out of the box, but once I figured out to twist the knob THEN push the button while folding, it was super easy. It also unfolds really easily. The bag is nothing special, but it's awesome for bringing it along!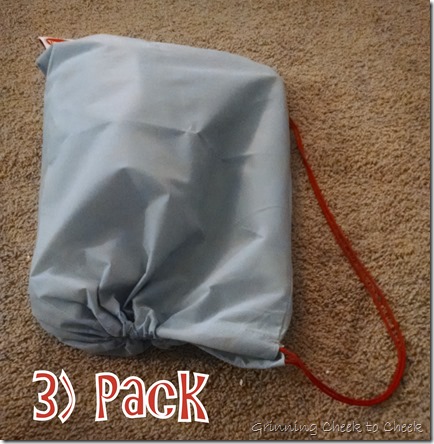 This Tiny Love foldable bouncer is also made of a slick, easy-to-wipe-clean fabric with bold but neutral colors. It doesn't have any powered parts to it, so no sounds or vibration, but bounces nicely and is so easy to bring along, it's fantastic. It's big enough for up to 12 months and strong enough for bigger (yes, Micah tried it and was too big but not too heavy).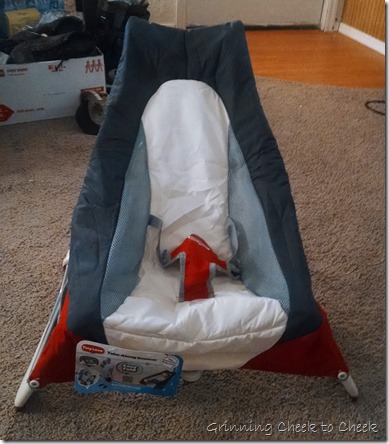 Win These Tiny Love Products!
(Winner picks their prize from the three above!)
How to Enter: Comment about your favorite Tiny Love product.
Then: Fill out the Rafflecopter form and complete other options for more entries.
Rules: You do not have to be a blogger to enter/win. An email address is required to enter. Thoughtful comments required for comment entries. Entering this contest allows us the permission to use your email address for our Newsletter which may be unsubscribed to at any time and subscribing is not a requirement for winning. The winner will be chosen randomly through Rafflecopter and contacted via the email registered in Rafflecopter. All of the winners' entries will be verified. A reply to the winning email is required within 48 hours before a new winner is chosen. One person/email per household. US only.
This giveaway ends at 11:59 PM CST on September 24th, 2014.  Good luck!