I was contacted again recently by Thirsties, thanking me for the great post that I had done for them earlier. They were so happy to hear that I chose their diaper as my go-to diaper when on the go – (which truly, I have put that diaper to the TEST and it hasn't failed yet [in the day]). Anyway – they wanted to know if I needed anything else and let me know they'd be happy to do another review and giveaway.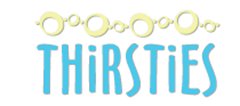 I mentioned to them that I use their Duo Fab Fitteds for night time, and we were going between three night time diapers only for the two boys – meaning I *HAD* to do laundry on a daily basis in order to have the diapers in time for bed.

I also mentioned how I would love to try their hemp inserts – because, if you haven't been following along – I love hemp. Hemp just works best for us. And, Really.. Who CAN'T use more hemp?!!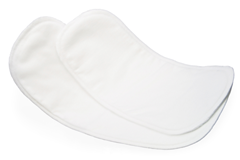 So. Here it is – my review of the Thirsties Duo Fab Fitteds and wraps.
My Ratings:
See this post to find out more about my rating scale.
The Fab Fitteds are all one piece. You simply choose the insert that you'd like stuffed inside of it – or leave it empty.

Personally because we use these diapers for night time – we stuff them plum full of hemp!
The pocket openings are wide enough even for daddy's hands to stuff.
I imagine these work great as an all-in-two during the day(needing the wrap, of course) but for extra longer outtings – plug a hemp liner inside! They're really thin and fit perfectly.
The downside of this diaper is that there are two layers. The fitted, and then the wrap. I mean – it is a plus – but it gets tricky when kids think you're done after one diaper and want to take off!


The Thirsties Fab Fitteds and wraps also come in two sizes – Size 1 and 2. Both my boys fit into the size 2 range. I try my best to buckle down at least one rise for Ethan, and sometimes I'm lucky and I can get one rise snap down for Andrew as well – but It just depends on how calm the boys are when we're diapering them.
The Wrap HAS GOT to cover the entire cloth area , otherwise you'll get some leakage (if your babes are heavy wetters like my boys!) This is why I *LOVE* the thirsties wraps – because they are meant to go over a big bulky diaper. If your diaper isn't so bulky, you just snap up the rise and tighten the velcro a little – and it still fits just fine… but usually I have these babies wide open.
The inner gussets cover the leg hole right where you would expect a regular wrap to not fit – In fact – sometimes it appears as if the leg hole isn't fully covered, but then you see that the inner gusset is covering it – and you're safe.


The isntructions say that you can simply toss this in the washer without removing the inserts. I'm not sure I've ever done that with a Super Do Insert – because they're kind of larger, and thick – so I really shove the inserts in – and I'm betting that they might not wash out.
Maybe they will, but I haven't had the luxury of waiting to see if they came out to get fully washed. (One more load of laundry and I'll have two new diapers to work with!!)
Otherwise, they dry perfectly fine. If you're not using an insert, you don't have to do anything!



Seriously. These diapers are about the cutest. I don't know if its just the fact that they're fabric all over – or if they're just cute because they're extra puffy – but seriously… I want every color (Except pink!)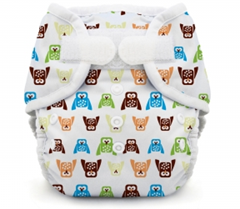 The wraps are super cute too – their new owl print is cute! I'm not a huge sucker for prints – but I do love them all here.


The Thirsties Duo Fab Fitted Diaper is around $17.00. and the wrap is around $13.00. Considering that this diaper will save you more than $30 in massage visits from changing sheets on a daily basis

I think it's well worth it! haha!
No, really though – It's good to have a nice night time diaper that you know is a no-fail diaper – regardless of if they sleep for 6 hours or 12 hours – or if they're heavy wetters, or tummy sleepers – or in my case – all of the above!


Daddy thinks this diaper is good. He does like that the diaper has mostly velcro – but he does struggle with the rise snaps a bit. Because the diaper is so thick, the rise snaps only allow you to pull so hard on the diaper before unsnapping. so usually we have to snap the rise first, and then re-snap the buttons that came undone after the velcro is attached. Its really just because of how big the inserts that we stuff inside of them, and that we want them to go on just right.


I am really happy to have found this diaper for our night time solution. I would immediately suggest to anyone who is thinking of switching to cloth to invest in a few of these diapers just so they're not stuck changing sheets on a daily basis.
I don't think I could imagine using a Thirsties Duo Fab Fitted Diaper on a regular change to change basis – just because I think I'd REALLY have clothing issues then – but maybe without inserts they're a little less bulky and it is more feasable. But it'd be DANG cute!!! That's for sure!
Heck – with the Thristies Duo Diaper I'm able to get Ethan snapped down all the way on the rise – so I imagine this one would be about the same, just extra absorbency.
Overall, I think still I could probably use a wool cover for both boys to go over top of these diapers for that extra protection, but I haven't gotten that desperate yet to find one to purchase.
Wouldn't everyone love to have some of these items in their stash? How about a BIG…
Giveaway!!!!
(Open to US/Canada)
One Lucky winner will receive a Thirsties Duo Fab Fitted, and Wrap, AND a set of Hemp Inserts in choice of color and size.
Click for Instructions for entry
This first entry is MANDATORY: Visit www.thirstiesbaby.com and tell me what colors and sizes you will choose if you win!
Optional Extra Entries: (only after mandatory entry is done!) All are worth one entry unless otherwise specified
Subscribe

to my blog via email (Be sure to confirm) – 2 entries

Like

GrinningCheektoCheek

on Facebook

Follow my blog publicly via GFC (Lower Right Box

)

Follow my blog via Networked Blogs (Lower Right Box

)

If you grabbed my Adventure To Cloth Diapering Button before 8/22 and left a comment

here

telling me that you did so, add 2 entries

Follow

ThirstiesInc

on Twitter

Like

Thirsties

on Facebook- Tell them You're entering their giveaway at www.grinningcheektocheek.com.


Follow

GrinCheek2Cheek

on Twitter on twitter and tweet about this giveaway: Can be done Once per day

Want to #win a Thirsties Duo Fab Fitted, wrap, an hemp inserts? #Giveaway @GrinCheek2Cheek Adventure to #ClothDiapers

http://www.grinningcheektocheek.com/thirsties-duo-fab-fitteds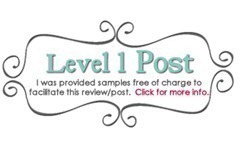 Open to US and Canada. Giveaway ends September 23rd, 2011 at 11:59pm. Winner will be drawn by 'andthewinneris…' and will be e-mailed. Winner will have 48 hours to respond or a new winner will be drawn