Who Doesn't love The Three Stooges??  They're funny and a little crazy – but absolutely hilarious!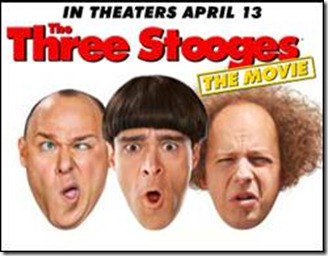 And they're coming to theaters soon – with an up-to-date twist with iPhones and … Snooki?
Check out the clip below –
Looks funny, right!?
You can find out more information about the Three Stooges Movie at ThreeStooges.com
I'll also be hosting a giveaway for more Fandango Dollars in a few weeks so you can see the Three Stooges, when it comes out in theaters on April 13th!