This past weekend I attended Brandcation for the third time. This time Brandcation was being held on the Emerald Coast of Destin, Florida. The Emerald Grande resort at HarborWalk Villiage is towering over a beautiful landscape – with views of the harbor and the super bright emerald-green waters of the Gulf of Mexico and white sandy beach across the harbor.
Being in Destin Florida most reminds me of my trip to Grand Cayman. With the crystal clear waters that lead to a soft sandy bottom. It's so tropical – but no passport required!
We stayed in a 'two-room plus bunk suite' which actually consists of three rooms: a king bed w/master bath, a queen bed with connected bath, and a small room with two bunk beds. The rooms also have a full kitchen, living room, and stacked washer/dryer. Our room overlooked the pool and had two balconies – one for the master bedroom – and one for the queen/living room.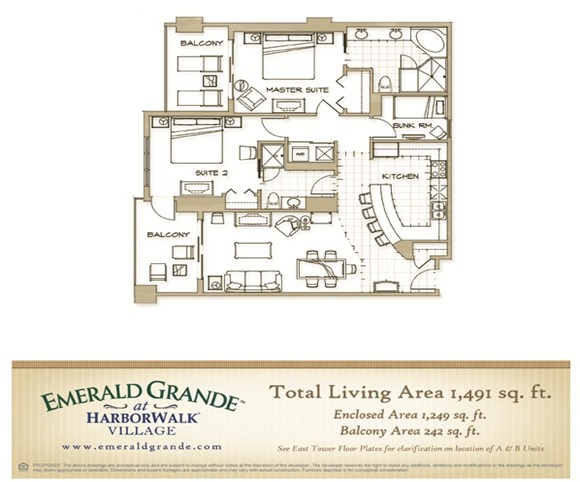 The Emerald grand has an indoor and outdoor pool. The pools are heated nicely and a very nice wait-staff will deliver food and drinks poolside. My favorite? Happy Hour that starts at 4pm with half-priced drinks!
The Emerald Grande has its very own restaurant indoors – The Grand Vista. The Grand Vista was probably was my most favorite meals (we had breakfast and lunch) of our entire trip. The servers were very efficient and formal. So nice.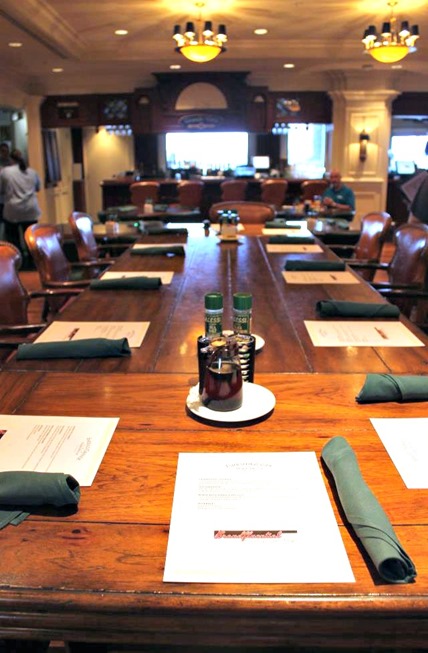 There are also several restaurants within walking distance of the hotel at the HarborWalk Villiage – Crab Island Cantina (Mexican), La Famiglia (Italian), and Harry T's (American). There were a few other restaurants that we didn't get to try.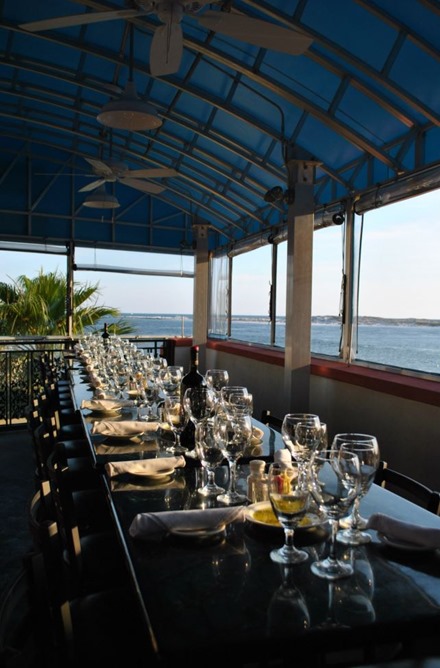 Below the Emerald Grande is a beautiful Boardwalk with several shops (even ice cream!), Starbucks (which can also be delivered to your room via room-service) and lots of fun activities to sign up for.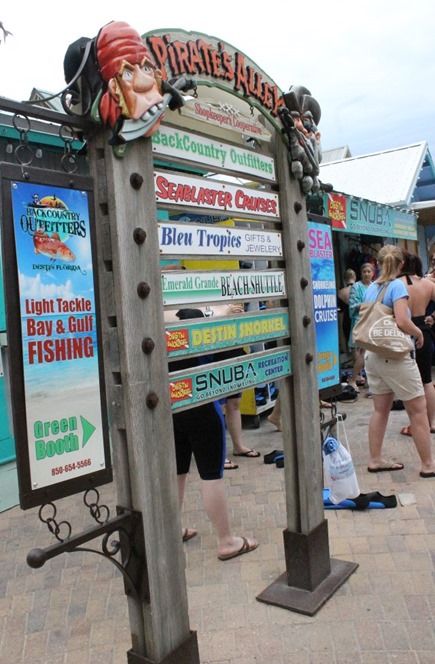 As a group – we enjoyed Destin Snorkel, the Emerald Grande Beach (with the Beach Cruiser taking us on a tour of the harbor), and the Buccaneer Pirate Cruise. Due to poor weather conditions we had to miss out on Paddle Boarding with Kitty-Hawk Kites, and Boogies WaveRunners. A few people were able to arrange other times to do these – but I chose not to (because I'm a chicken!)
A few downsides that I found to the Emerald Grande Hotel was that our room did not have a full-length mirror. I had to get a chair and stand on it in the bathroom in order to see myself below the waist. Also the lighting in the spare bathroom was poor – so I just used the master bathroom with much better lighting for my makeup. Also – it is quite easy to get lost in the hotel. I finally started understanding where I was going about the last day being there – and I am *not* usually directionally challenged. The doors, entrances, and levels are complicated and signage is not great. I also wasn't thrilled with the beach access being a short (free) boat-ride away – which requires a bit more planning, but it's a beautiful beach area – so it's totally worth it.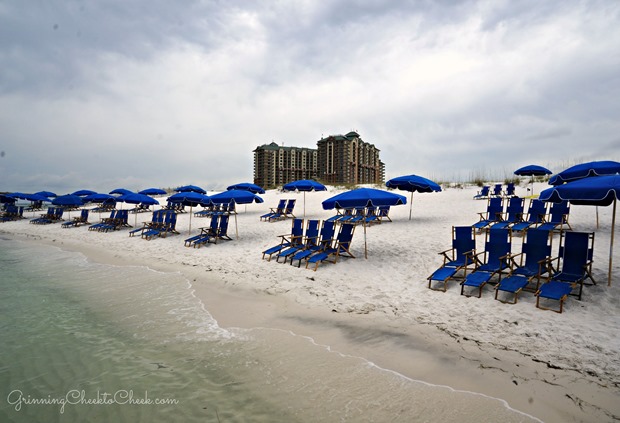 But the things that I loved about the Emerald Grande outweigh the dislikes so much. I slept like a princess. My bed was absolutely the most comfortable bed, ever. I loved having access to a balcony right from my bedroom. The Kitchen was great – and having a full size – everything – was fantastic. We were able to get all 24 of us bloggers into one room at a time on several occasions – and had several guests in our room in the evenings for snacks and more blog-chat. The staff was so friendly and the scenery was amazing. I never felt bored and everything was within walking distance. In fact – the only thing this resort is missing is a Target! (which I was informed is about a mile down the road…)
I had a fantastic time – and over the next few days I'll be highlighting the rest of the things that I enjoyed on my trip – including some of the things that I enjoyed that were not 'included' as part of our Brandcation trip – because they're totally worth sharing!
Have you ever been to Destin?