http://disclosureverizon.com/
Hey, it's me (Kelly from Muddy Flowers) with the new Blackberry Z10 –
Taking photos is something I love to do with most of my time. I was thrilled to find out Blackberry Z10 had a special feature just for me! Take a look at my video to see it…
I added some photos of my favorite features in case you can't watch the video.
My number one reason for liking the new Blackberry Z10 is the face detection on the camera. This feature is HUGE in my world. It seems like whenever I am trying to take a photo of the whole family (there is 7 of us) someone is either blinking, looking away or walking away! With face detection I can change one or all of the faces in the photo to be happy and smiling!
Don't worry, you can blink!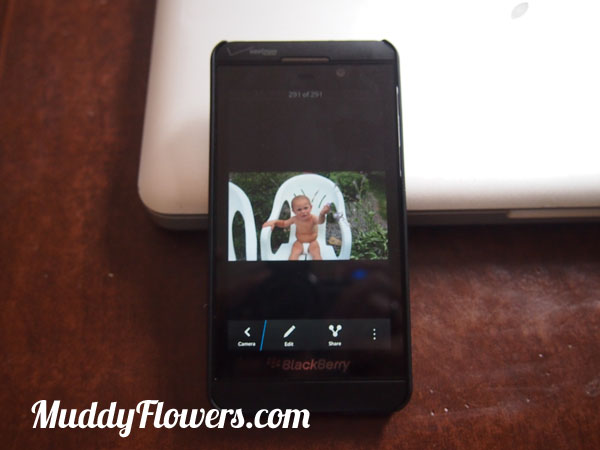 The next feature I am enjoying is the Story Maker! It is so fun to take some of my photos and videos and make an easy little video with music, title and I can even change the whole look before sharing it with family. If you aren't very creative this sure makes it simple and it will have your friends thinking you are a professional video maker!!
Once Upon A Time…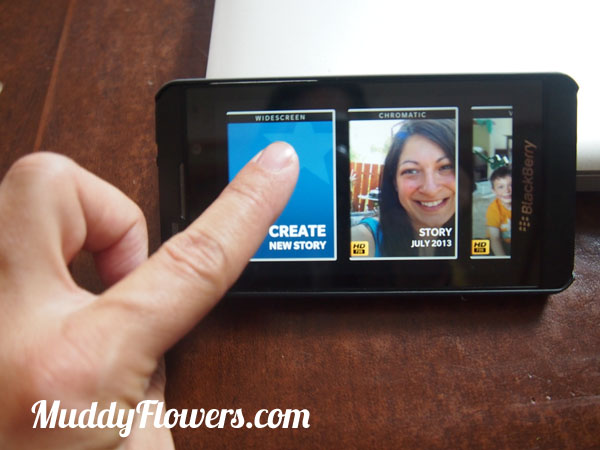 Pick your favorite photos/videos…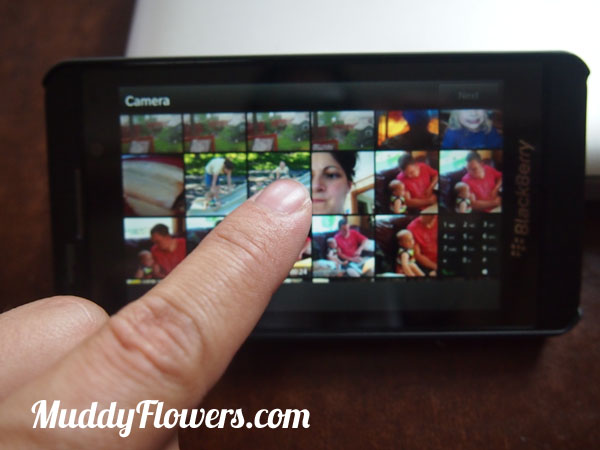 Choose your tune…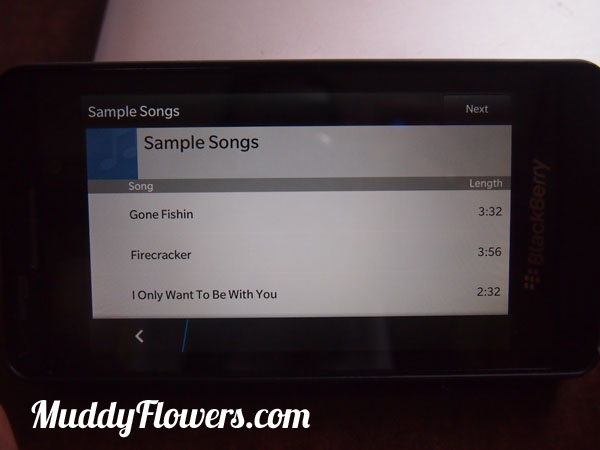 Give it a name and some credit…

On the right you can change the look of your video…

Grab the popcorn & enjoy the Story with Blackberry Z10 Story Maker…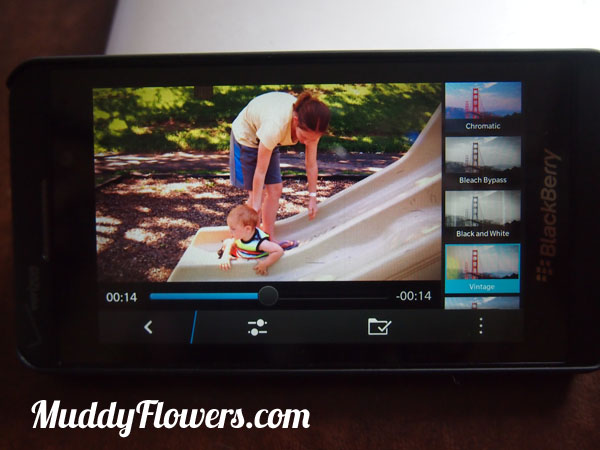 See, it's simple and user friendly! I have been very impressed with the camera on the new Blackberry. Come back soon, I will talk about the many or not so many apps I have on the Blackberry Z10.
Cheers, Kelly