So In the land of over 10,000 Lakes (aka Minnesota) – we're known to have a rather interesting state bird.
The mosquito.
(Ok, so maybe not… but it's a common phrase around here.)
But really – with all the water resources around us, we've got a huge mosquito population – and with this year's early spring, they came early.
My husband had been working hard on my garden all day – and then I added yet another project on his 'honey-do' list for him to build a gate for the deck.
It started getting dark, and my husband started getting Eaten ALIVE!!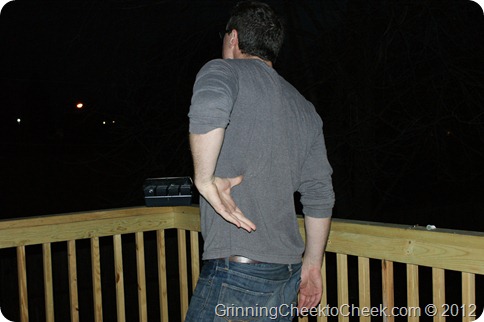 Thankfully, a few days prior to this occasion, I was given the Brand New Terminix AllClear Mosquito Mister to review as part of our Spring Home Makeover Event!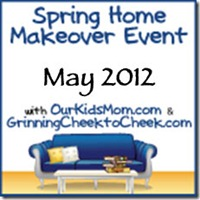 While he worked, I started putting it together.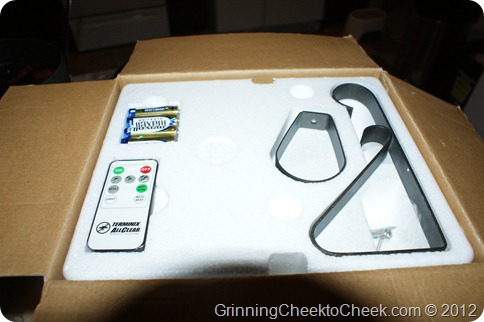 It's super easy to put together, and even comes with batteries!
I got it done in less than 10 minutes, and I was taking photos while doing it too!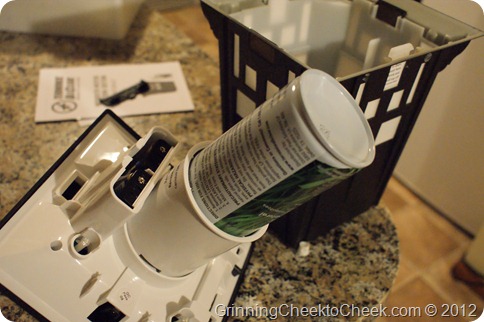 The Lantern comes with one safe, all-natural repellant spray (which can be purchased in refill packages of 3). Each refill lasts up to 10 hours if run continuously.
I set it outside for him to get a little relief while he was working.  He definitely noticed a difference after about 10-20 minutes of it running.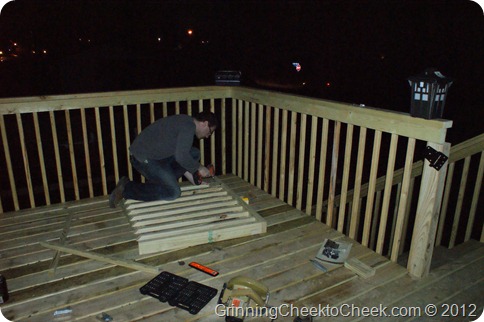 The remote for the lantern has a few choices of the amount of mosquitoes you're dealing with, small, medium, or LOTS. You can also push the 'Mist Now' button to have it mist right away.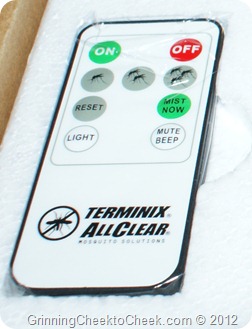 The mosquito mister is actually a lantern as well – although it's not necessarily one that you could sit and read by – it's quite dim, but enough to make your deck look pretty.
Just before the lantern releases it's mist – it lets out a beep – just to warn you (so you can move your face away from the front of it!)  Be warned: the first time this happened I was looking at it trying to figure out what was WRONG with it because it was beeping, and barely got out of the way in time… ha!)  But as you can see, you can also mute the beep so as not to bother party guests.
What I personally like best about the spray is that it is a 100% safe, non-toxic solution and was scientifically proven to repel as much as 95% of the mosquitoes from areas up to 300 sq. ft.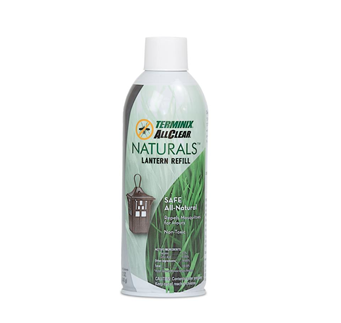 So I don't need to worry about the kids, I can have it hanging from the roof ledge to spray over my deck – and we can enjoy the evening with much much fewer mosquito bites!
What I Don't Love:
One downside to this mosquito lantern is that you can accidentally leave it running.  Leaving it 'On' and then forgetting to turn it off might mean that the next day you have no solution left.
I totally forgot about turning it off the night I left it out for my husband – and freaked out about 2am – but thankfully he remembered to turn it off.
Overall:
I'm guessing there is going to be some discussion about where this lantern will be used:  I am planning on having this mister near my garden, so when I am in the garden weeding – I don't have so many mosquito bites!  But my husband wants to mount it on the deck so when have people over in the evening hours, or have a barbeque even we're being covered.  Maybe we just need a second one!
I'm looking forward to enjoying the benefits of the Terminix AllClear Repellant!
Buy It:
You can purchase the Terminix AllClear Mosquito Mister online at www.terminixallclear.com for $79.99.
Win It!!!!!
One Lucky Reader will Win a Terminix AllClear Mosquito Mister (ERV $79.99)
How to Enter:
Mandatory Entry: Visit AllClear's Website website and tell me something you like, learned or want in the comments section (below) on the blog.
Then: Fill out the Rafflecopter form –
Be sure to come back each day for extra entries!!
Be sure to check out Heather's Makeover Reviews & Giveaways at OurKidsMom.com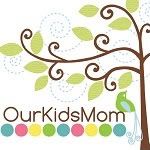 Rules:
You do not have to be a blogger to enter/win. An email address is required to enter. The winner will be chosen randomly through Rafflecopter and contacted via email. A reply to the winning email is required within 48 hours before a new winner is chosen. One person entering per household please. US ONLY please.
This giveaway ends at 11:59 PM EST on May 29th, 2012.