This year our boys are both preschool aged. But because sending two kids to preschool isn't exactly in our budget, I've decided to take on the challenge of homeschool preschool two days a week.  I've been preparing for this all summer, and we've finally started the learning this week.  It takes a lot of crafting supplies in order to have your own school at home: many of which I am collecting from friends and family members, and many that I am purchasing on my own.  I have a new appreciation for teachers and all of the supplies that they have to supply their classrooms of more than two children – on their own budget.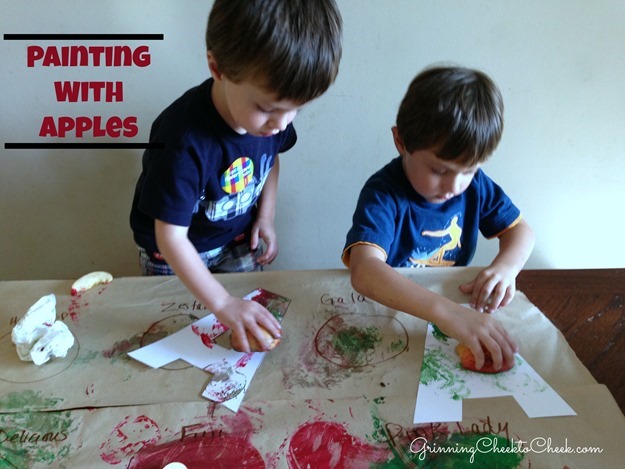 We've done a lot of fun projects already: like painting the letter "A" with apples, after sampling all of the apples that we bought from the grocery store and finding our favorites, cutting out construction paper squares, and trying our motor skills on our bean bag toss, learning colors and shapes at the same time! Crafting is a huge part of learning, and it's so important for little ones to try out their motor skills with crafting tools like scissors, markers, and glue sticks!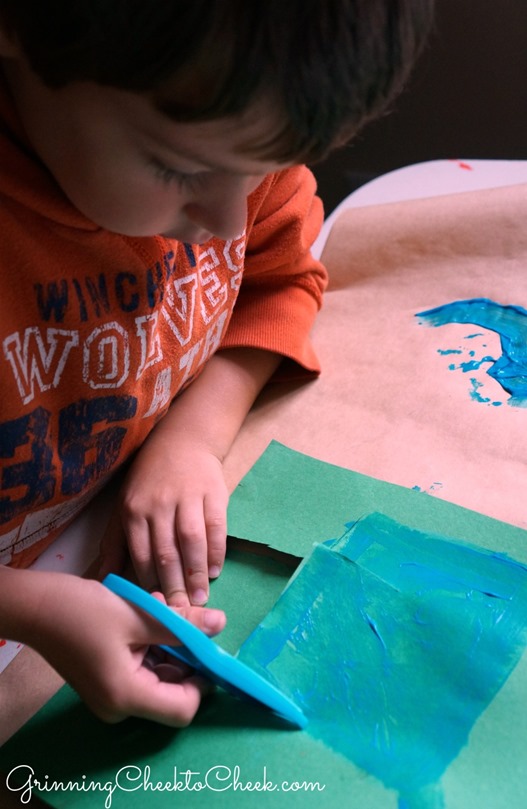 When I went to Walmart last week to buy some school supplies for us at home – I also purchased a bunch of crafting supplies for a local school in the area – I called first to see what it was that they needed most, and they said they needed dry erase markers, preschool scissors, and glue sticks – as these are usually the things that end up 'running away' during the year. So I focused on those items.  During the checkout – the lady behind me asked if I was an art teacher.  I explained that I was donating those products to a local school. She thought it was fantastic and chipped in $10 towards some more supplies – so I went back and bought another box of dry erase markers. So sweet of her to contribute!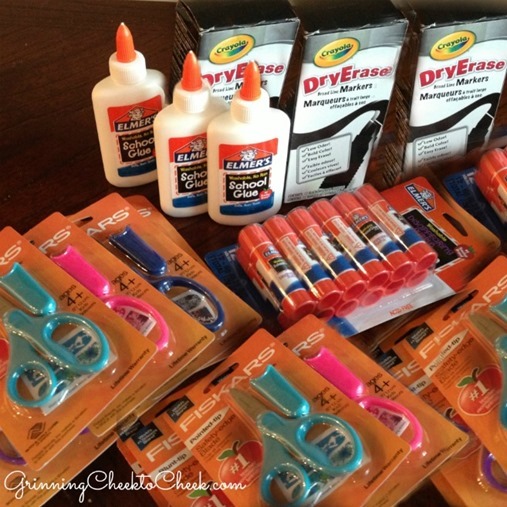 I also had a project in mind as I was shopping: I checked out the Fiskars website at their crafting ideas, and saw this fantastically decorated bean bag toss set.  I had always wanted one, but they're so expensive to buy!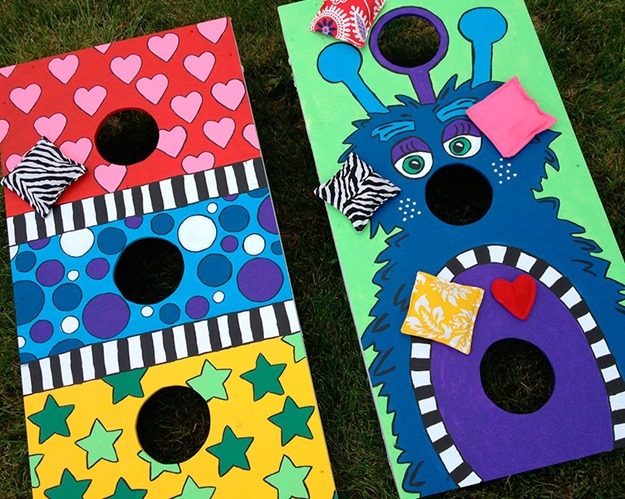 I also had already purchased the supplies a few days before hand to make some bean bags for the kids to play with as part of our lesson plan, so it was a great addition to the beanbag project!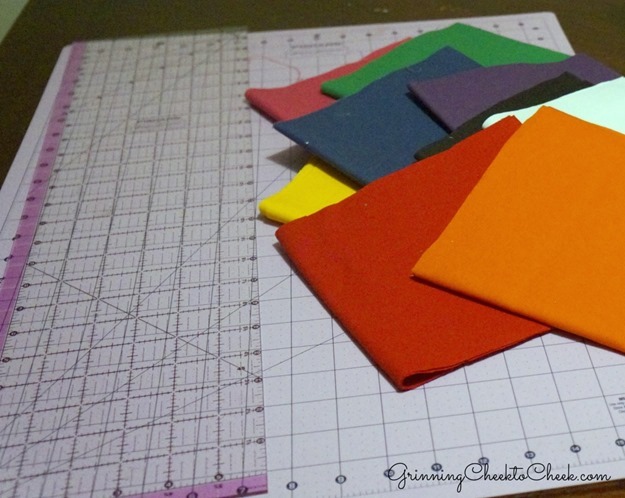 Fiskars has some wonderful shape templates – which are perfect for tracing shapes onto the board to make it look perfectly polished and clean.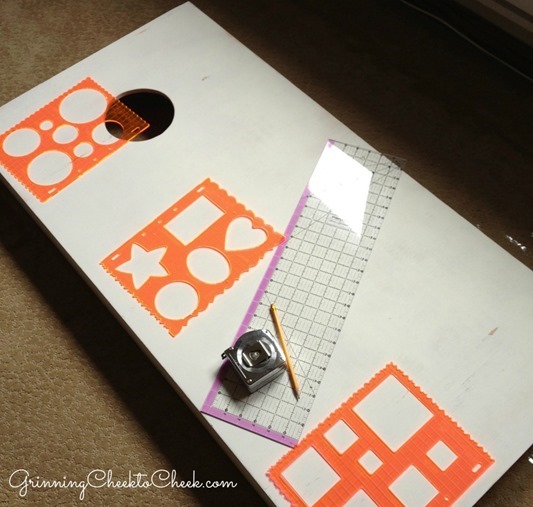 I was really hoping that they would have a hexagon and a Triangle shape, because I wanted to make the board a traffic board, with stop signs (hexagons), traffic cones (triangles), stop lights (rectangle/circles) and then having the checkered flag in between them all!  Wouldn't that be cute?  Either way, I decided to go with the easier task of tracing shapes that were already perfectly made!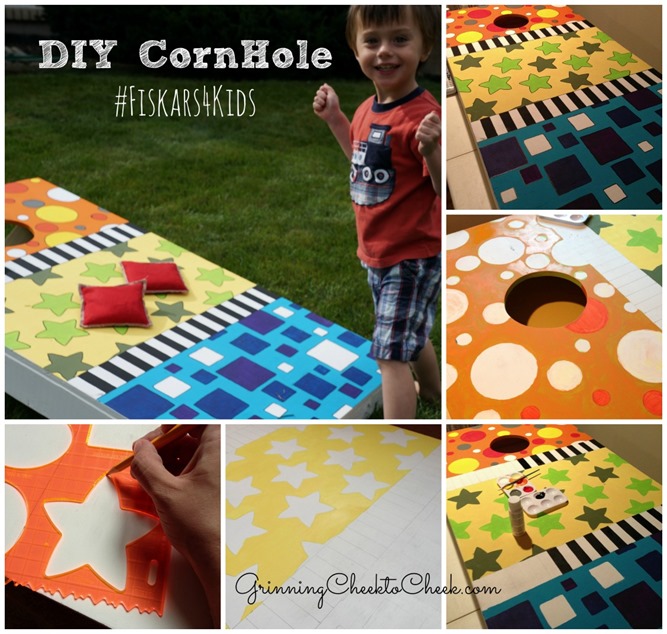 If you followed along with me on Instagram, you probably saw the project from shopping stages through final creation – but here is our end product. The kids are ecstatic that they have a specific goal to throw their bean bags into – and although they stand awfully close to the board, it still challenges them enough.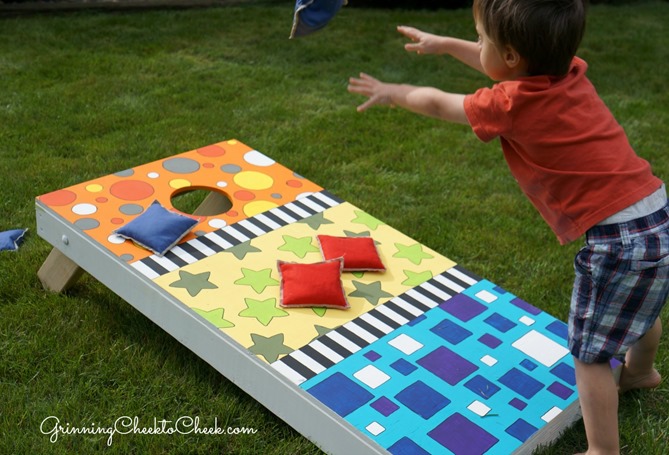 Fiskars products are so important to children's development: so Fiskars is participating with Champions For Kids – moving to motivate family and friends in your community to donate time, money, and supplies to help children. They are asking that everyone get involved, and then share what they did at championsforkids.org/share.

I'm thinking that we will have some friends over to play with our new CornHole set, and ask them to bring school donations to play, and we'll supply the food!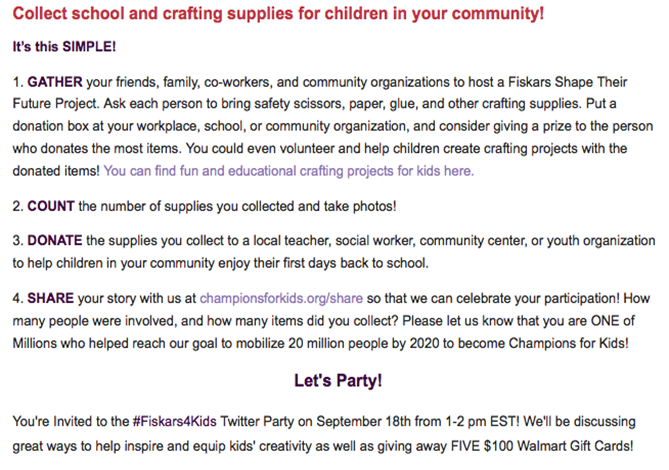 Have you done any major crafting projects lately?
What's one way you can give back to your community through the Champions for Kids?