I've been involved lately in several twitter parties – and came across one not that long ago for the Tea Collection.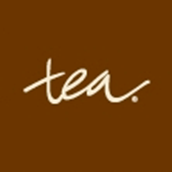 Normally when you think of a company called 'Tea' you think of a beverage… but this is *Not* a beverage!  This is about children's clothes!
Some of the cutest Children's clothing ever!
I got to talking with the Tea company, and got set up with a review. I am so happy that I did!  The outfits they sent to us have been well used and the boys look so cute in them!
My favorites?  Well being that I've got two boys – I looked through the Boy's Clothing section.
I got the cutest Army Jacket for Ethan, along with another really cute shirt!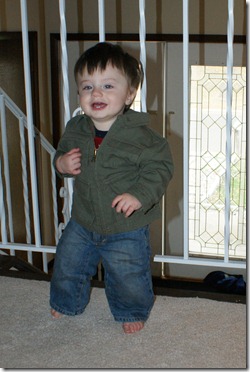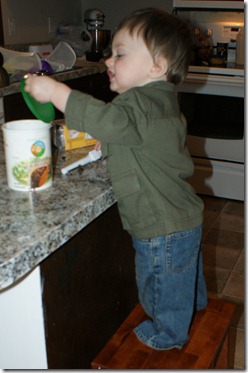 It's the perfect jacket for Fall and Spring – or just for wearing around indoors.  I love how cute and stylish it is – but it also seems really comfortable too!
Andrew got two shirts and some pants – I love the browns and orange colors on Andrew, so these are what I had asked for.
The pants are nicely sewed and are very high quality. Notice the double stitching at the knees? Perfect for my rowdy Boy!.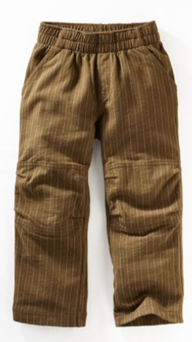 I'm typically a bigger fan of jeans – so putting pants other than jeans on my kid was tough for me… Until I realized how cute they are! It was also really a helpful step in our potty training efforts! Andrew is actually able to pull the pants on and off.
Now he needs more pants like this.
You'll notice that 3T is still a BIT big on him… however 2T is too small.
Tough Age for sizing.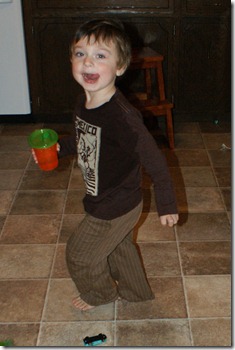 He was kind of being a 'butt' when I was trying to take his picture – so… you get action shots and stock photos!  And yes, He was playing in the sink just before I took this picture – and that's why he's all wet!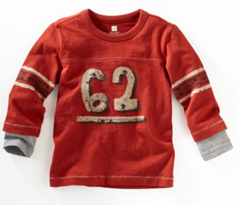 This shirt was my favorite on him.  Of course I can't find a decent picture of him in it now – but it's so dang cute!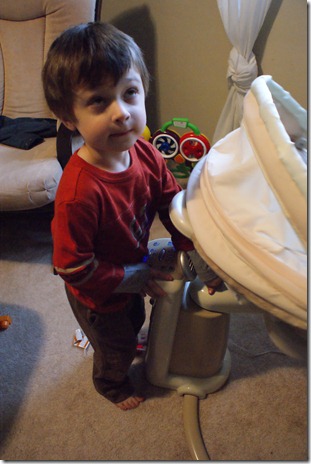 The Tea Collection has definitely become one of my new favorite clothes stores for my boys – and I'll be shopping there more often now!
Win It!!!!!!
One lucky winner will receive $100 store credit to the Tea Collection Store!
Mandatory Entry:  Visit www.teacollection.com and pick out your favorite Wardrobe Set or other item that they make – tell me the name of the set in a comment on this post – and then click 'I did It' in the rafflecopter.