While searching for diaper stuff to review – I came across something called the 'WeeHugger' bag. I LOVED this bag, it was so cute, and so practical – and works as a diaper bag and a wetbag, all at the same time!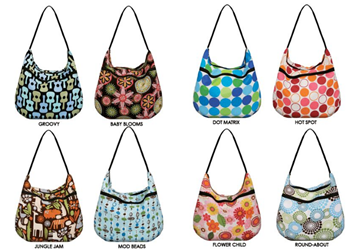 I did a google search for companies who sell the bag – and came across Sweet Cheeks. I emailed them with the bag in mind, but what I got – was so much more!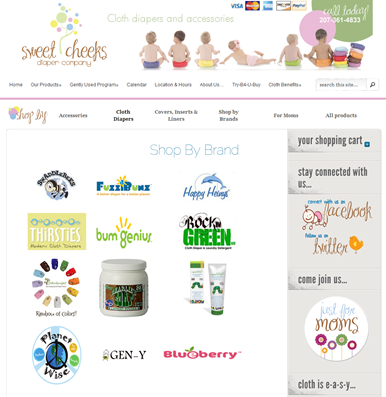 They were sweet and helpful right off the bat. They helped me to pick out some great options of diapers to review – and encouraged a larger variety of selection.
So I trusted them to pick out five great diapers and a WeeHugger Wee-Bee-Gone bag for me
I received: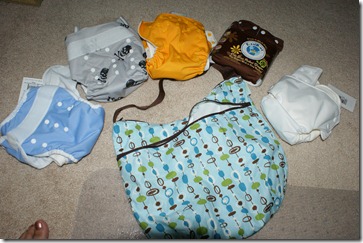 A Thirsties Duo Diaper, a Happy Heiny, Blueberry Diaper, FuzziBunz Diaper, and a BottomBumpers Diaper and my Wee-Be-Gone Bag!
I've got to say – I'm super thrilled to have another Thirsties Duo Diaper on hand – because they're my go-to diaper for going on longer trips, or stuffing them full for bed time if I didn't get our other diapers cleaned in time.
I love my WeeHuggers bag, and use it as a diaper bag now. It's great to just be able to throw stuff inside and get going, and not worry about whether or not my wetbag is inside.
I also very much love my BottomBumpers diaper – I think everyone should try this diaper – it's probably my second favorite style of diaper.
The organic cotton inside that covers everything including the tabs just has a solid feel that adds that extra absorbency comfort.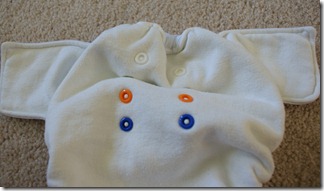 I love that it's adjustable inside the diaper vs on the front of the diaper – so you can't see all those extra buttons.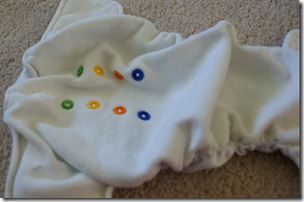 I also love the snap in inserts – it makes cleanup a 'Snap'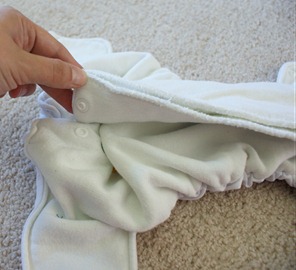 Sweet Cheeks diaper company has something for everyone – They carry several brands of diapers and accessories for diapering – and even items for Mom!
Check them out – If you're near York, ME they'd love to have you stop by their store – They also run weekly moms groups which you can find about in their 'about us' section.
A Messsage From Sweet Cheeks:
Hi Amy and all your GCTC followers. Just wanted to stop by and say we're glad you liked the items we sent (we love, love, love the WeeHugger bags). And to congratulate the Giveaway winners. For those of you who "Like" us on Facebook there is a 15% coupon code for you to use either online or at our store (just click on the "Coupon" tab on our page).
Also, we're running a Facebook photo contest so come on over, post your best shots of your little one's in their fluff for a chance to win some great prizes.
http://www.facebook.com/SweetCheeksDiaperCompany
Who want's to try ordering something from their store?!
Giveaway!!
(Open to US Only)
Three Lucky winners will receive a $25 Gift Card to their store!
Visit Here for instructions on how to enter
This first entry is Mandatory: Visit SweetCheeksDiaperCompany.com and tell me what you might buy if you win!
Optional extra entries: (only after the above mandatory entry is completed!) All are worth one entry unless otherwise specified. Leave one comment per entry.
Subscribe to my blog via email (be sure to confirm!) – 2 entries
Like GrinningCheektoCheek on Facebook
Follow my blog publicly via GFC (lower right box)
Follow my blog via networked blogs (lower right box)
if you grabbed my Adventure to cloth Diapering Button before 8/22 and left a comment here telling me that you did so, add 2 entries
Follow @SweetCheeksDCo on Twitter – Maybe say Hi if you're feeling extra nice
Follow @GrinCheek2Cheek on Twitter and tweet about this giveaway. (up to 1x/day)
#Win 1 of 3 $25 GC's to Sweet Cheeks Diaper Co online store @GrinCheek2Cheek Adventure to Cloth Diapers Event #giveaway http://www.grinningcheektocheek.com/sweet-cheeks-diaper-company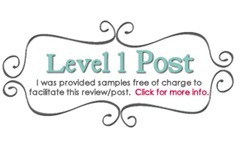 Giveaway ends September 16th, 2011 at 11:59pm. Winner will be drawn by 'andthewinneris…' and will be e-mailed. Winner will have 48 hours to respond or a new winner will be chosen.