Swaddle Designs sent me a Swaddle Club Ultimate Receiving Blanket to review and share with you. Opinions are 100% my own.
Swaddling is a great way to calm babies. When I was pregnant, I read The Happiest Baby on the Block by Dr. Harvey Karp. I didn't read it word for word or even all the way through, I don't have time for that much reading, but I really like what he had to say about swaddling and soothing and definitely respect his opinion and knowledge. Swaddle Designs has teamed up with Dr. Karp, which gives them a huge boost in my mind. Swaddle Designs sells quality swaddle blankets and now has the Swaddle Club and 1-2-3 Swaddle Tag to help parents calm their babies securely and safely.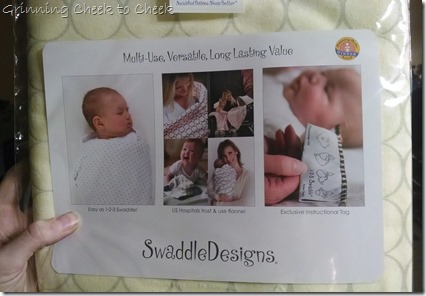 Swaddle Designs Blankets
I love my Swaddle Club Ultimate Receiving Blanket. I am really excited to use it when this baby decides to join us in August. For now, I tried it out on puppy. It's soft, not too thick or thin, and big! Almost too big for a newborn, which is perfect because baby won't grow out of it in a matter of weeks. The blankets come in many colors and patterns, so you can pick whichever you like best. The lightweight cotton flannel has just a little stretch to it, so I can get it snug but not feel like I'm wrapping baby in elastic.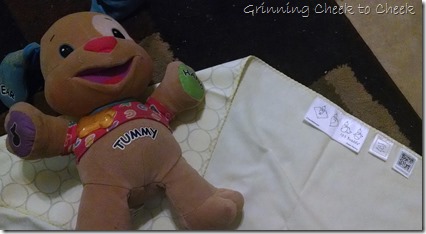 My favorite part is that, right inside the seam of the blanket, are 1-2-3 Swaddle tags with super simple swaddling instructions and with a QR code to link to the Swaddle Club. Instructions and resources at my fingertips!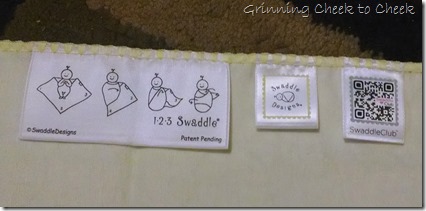 Swaddle Club
The Swaddle Club is open to all parents, you don't have to buy a blanket to join. It includes tips for swaddling, white noise to play to help baby sleep, videos for tips, and reasons to swaddle that seem to come straight from the book. I love that I can play the white noise from my phone, even while doing things in other apps!
Plus, the blanket came with a card full of reasons to swaddle, instructions for swaddling, and tips for safe sleeping. It was like reading the basics of Happiest Baby in one quick hit! As a newborn, getting Micah to sleep without being in our arms was next to impossible, I did a lot of swaddling with basic baby receiving blankets and was constantly thinking they were too small and not stretchy at all, so this Ultimate Receiving Blanket is perfect.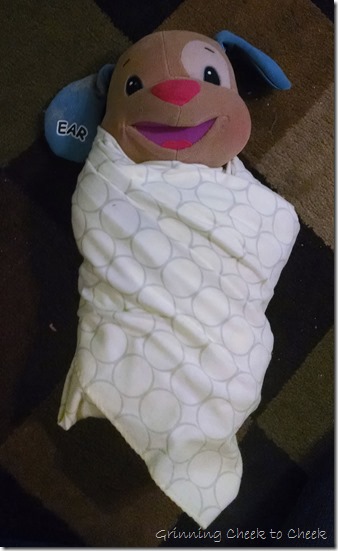 Check out Swaddle Designs or the Swaddle Club online for more information!
Win a Swaddle Designs Ultimate Receiving Blanket!
How to Enter: Comment about your favorite lullaby.
Then: Fill out the Rafflecopter form and complete other options daily for more entries!
Rules: You do not have to be a blogger to enter/win. An email address is required to enter. Entering this contest allows us the permission to use your email address for our Newsletter which may be unsubscribed to at any time and subscribing is not a requirement for winning. The winner will be chosen randomly through Rafflecopter and contacted via the email registered in Rafflecopter. A reply to the winning email is required within 48 hours before a new winner is chosen. One person entering per household please. US only please.
This giveaway ends at 11:59 PM CST on April 8th, 2014.  Good luck!