I've been married for almost 10 years now, and let me just say that Technology has come SO far since I was dating last….
When I was in high school and college, I did do several types of online chatting – and even went as far as having a 'boyfriend' that I met online who lived in California – who even went as far as moving to Minnesota to be near me. *cringe*
Let me just say – one of the stupidest things I've ever done.  Can we say, stranger danger?? I 'sent' him home on a Greyhound shortly after that.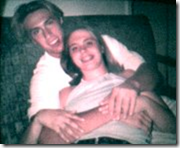 About a month later, I met my husband. (In person, through a friend

)
SO, when I hear about my friends and even relatives checking out dating sites online, I am a little hesitant to get excited for them.  But then realize that things have changed so much with online sharing, that it's (a bit) easier to understand who it is that you're meeting online before you actually meet them in person.
My sister-in-law has recently been on the lookout for a new significant other online.  She is an amazing woman, but has a (super awesome) 10 year old son.  It is hard enough to find someone you want to spend the rest of your life with online – but when you're a single parent dating it's got to be 10 times harder finding someone who wants a 'package' deal!
But it's not impossible.  About two years ago, my father-in-law found love online through a Christian dating site, and a few short months later they were married!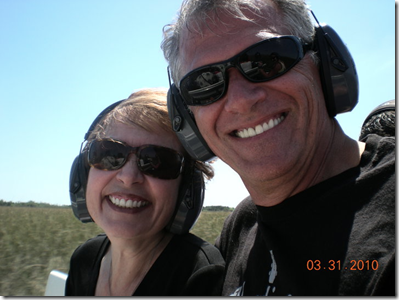 So Cute, Right?
Where did you meet your spouse??