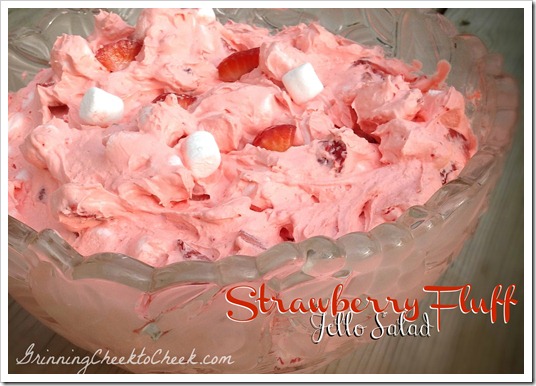 For Thanksgiving this year I was asked to bring a Jello Salad. Typically my family makes some sort of cranberry Jell-o salad, or orange salad. But – I'm not a fan of mandarin oranges or cranberries in Jell-o. I figured since I'm in the 'pinterest' generation – I could find something else amazing that I'd love even more.
But, I didn't.
Everything I saw had cottage cheese or mandarin oranges or was otherwise gross-looking. So I figured I'd make my own using an adaptation an Orange Fluff salad I found online to make my own Strawberry Fluff Jello Salad.
Not only was it a big hit at Thanksgiving – I was asked to bring it again, at Christmas. So I figured I'd share the recipe with all of you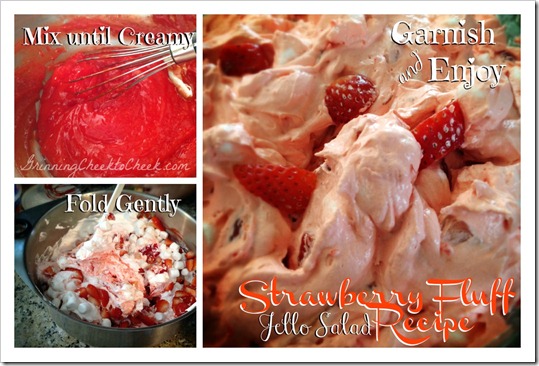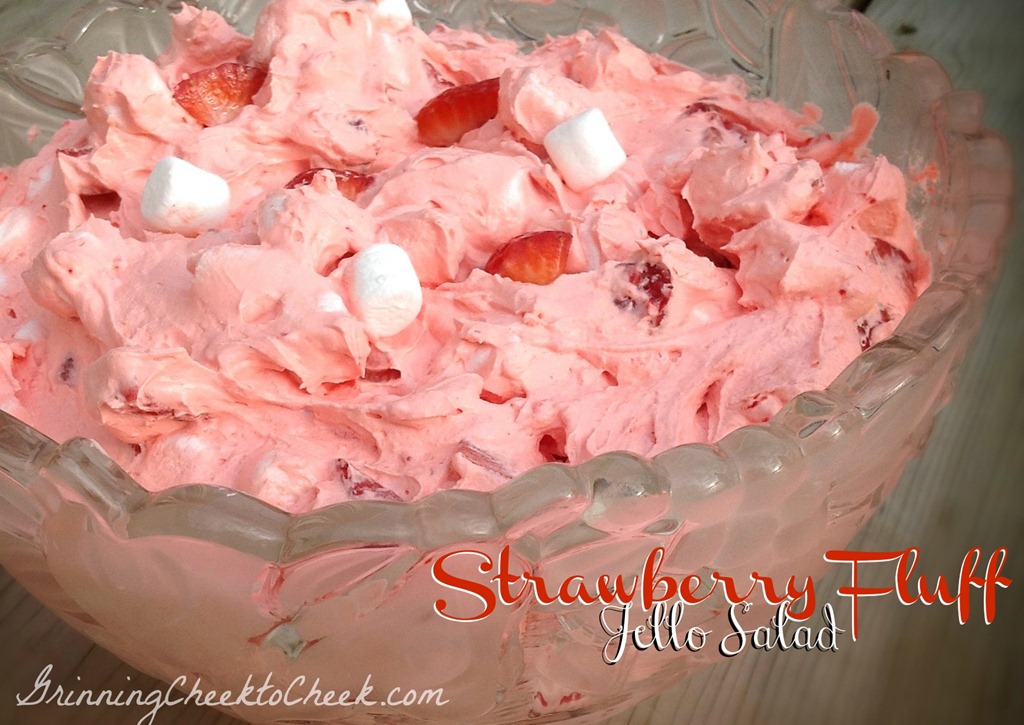 Strawberry Fluff Jello Salad
2016-02-04 09:04:07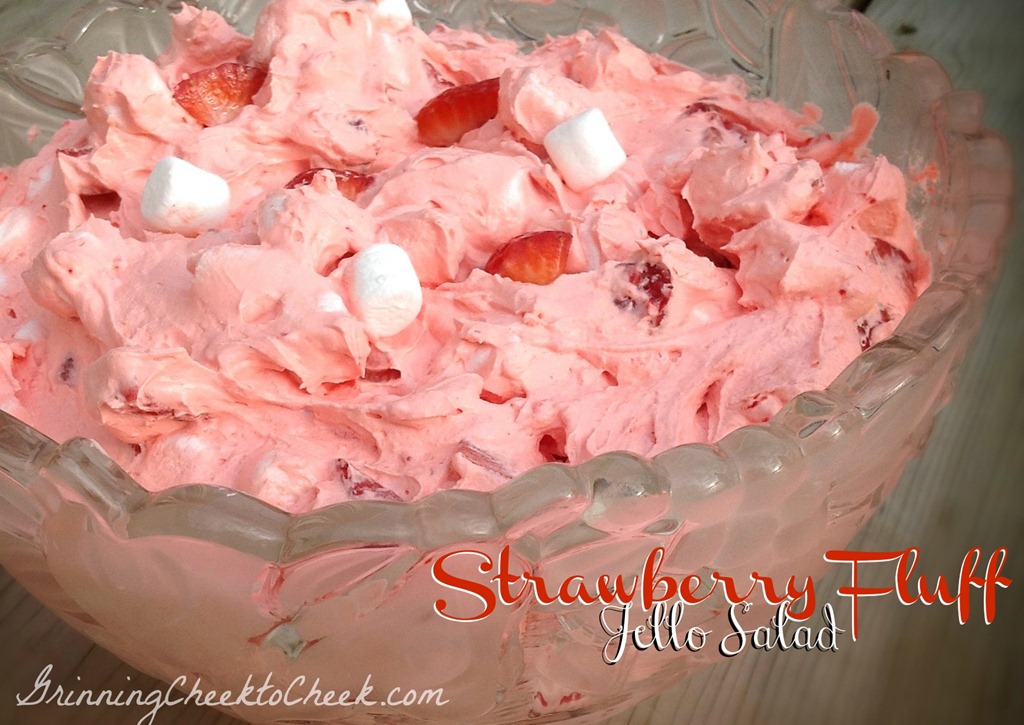 Serves 8
Nutrition Facts
Amount Per Serving
* Percent Daily Values are based on a 2,000 calorie diet. Your Daily Values may be higher or lower depending on your calorie needs.
Ingredients
1 large package Cook and Serve vanilla pudding
1 large package Strawberry Jell-o
2 cups water
16 oz Cool-Whip (lite or fat-free is fine)
1/2 bag mini marshmallows
1 container fresh strawberries cut into bite size pieces
Instructions
Pour dry pudding packet and Jell-o packet into a small pan and add 2 cups water.
Stir well over medium heat until it boils.
Remove from the stove and pour into a very large mixing bowl or into your electric mixer bowl
Refrigerate until it thickens. (This takes apx 1-2 hours.)
When you remove from the fridge, use a mixer, hand mixer, or whisk (with a LOT of muscle) to whip it until it is creamy and very few lumps are left.
Add the Cool Whip – and mix lightly.
Lightly fold in marshmallows and strawberries – save a few strawberries and marshmallows for a garnish.
Pour into a nicer dish – because this one will be messy. Garnish.
Cover and refrigerate until ready to go.
Notes
I have been successful doing this with Raspberries and a Raspberry Jello as well - although my family much prefers the strawberry version.
A commenter mentioned she loves using chocolate chips to add a 'crunch' to the recipe.
Grinning Cheek to Cheek http://www.grinningcheektocheek.com/
Happy Cookin'!
***NOTE*** A commenter mentioned she had the feeling that the salad needed something more crunchy in the salad… she added chocolate chips – and it was a HIT!
SHORT ON TIME??? Try the Strawberry Yogurt Fluff Salad!
It's a great second choice, and takes 5 minutes!
Click here for the Recipe.