Living in Minne'SNOW'ta – we don't often get a chance to be outdoors playing from about Mid-November through April.  It is really rough with little ones around, because you're stuck in a stuffy house with nothing fun to do.
We have a fun make-shift climber that keeps the boy's entertained through the summer – But Come winter… This is what it looks like.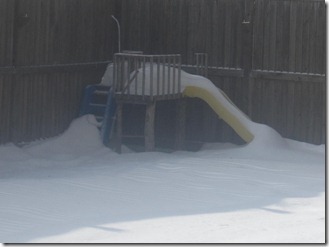 We've tried to battle this by signing up for some playgroups and the neighboring city to us does Preschool Playtime on Wednesday mornings in the community center gym – so that's been a lot of fun for us too!
But the other 5 days a week that we're stuck at home, we needed something to keep the kids off the couch, and more active, indoors.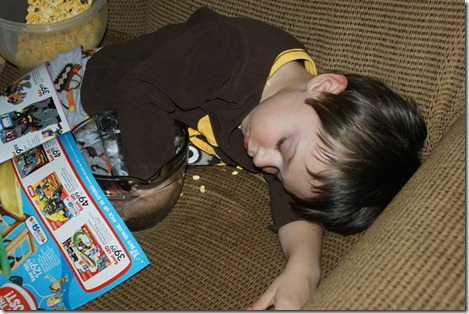 So when I was thinking of items to get the boys to keep them active for the winter – the first thing that came to mind was a smaller climber, with a slide.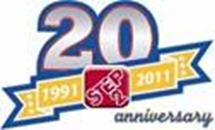 Step2 has an amazing selection of Climbers and slides!! We were able to get the Panda Climber.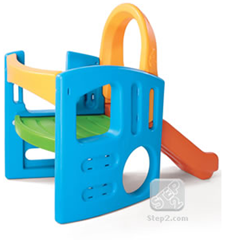 It's small enough for inside – but big enough for outside too!
We have it downstairs – and the boys LOVE to make forts with it!  It keeps them busy for HOURS!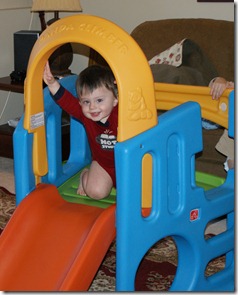 Ethan's not quite big enough to figure out the ladder yet, but climbs UP the slide, and then stands at the top waiting for help to get pulled down the slide.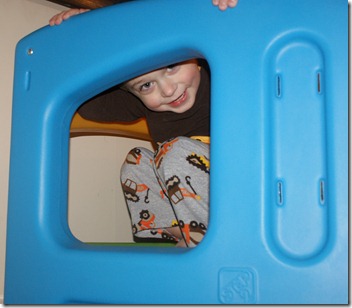 Andrew and Ethan chase each other around in circles and play peek-a-boo through the holes.  Andrew likes to climb under the platform and hide from everyone, and has even napped under there before.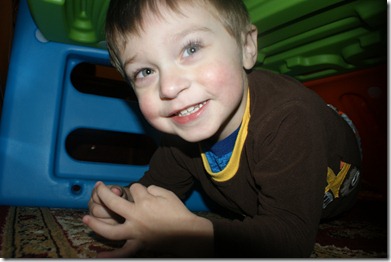 The boys have spent countless hours playing with it, and it's great that they can play together too!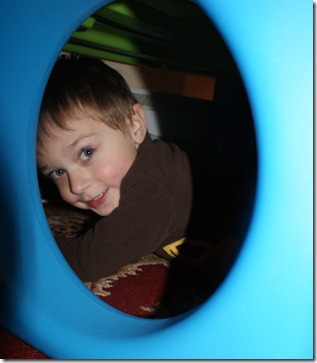 Do you think your kids could benefit from the Step2 Panda Climber?  It would be an awesome Christmas present!