Hello Grinning Cheek to Cheek Readers,
My name is Kelly I own the blog over at Muddy Flowers.com. Amy and I are real life friends. We both blog a lot and we are both at the same point in life. KIDS. As you know Amy has two adorable little guys Andrew and Ethan. I have many children… Keegan, Mikaela, Jadis, Ruthie and Isaiah. Let's just say they keep me kind of busy.
The other day, Amy was gracious enough to pass us the new Step 2 Little Baker's Kitchen.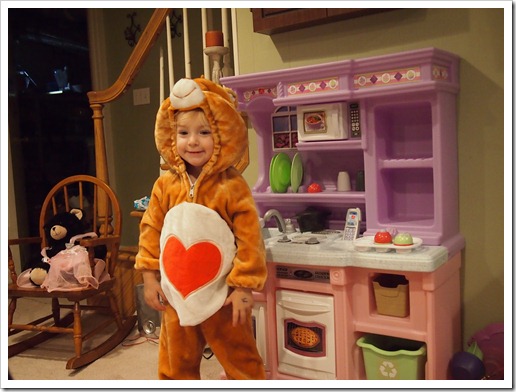 My little 2 year old was getting ready for Halloween and she wanted to bake some cupcakes for her friends. In fact, she called one to come join her.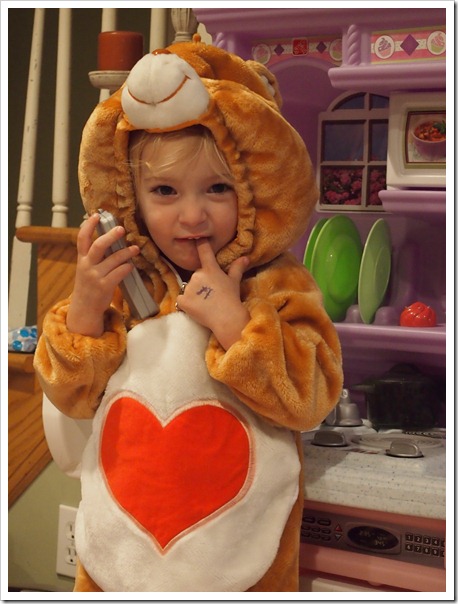 Some of you may know this little Lion from Life With Levi…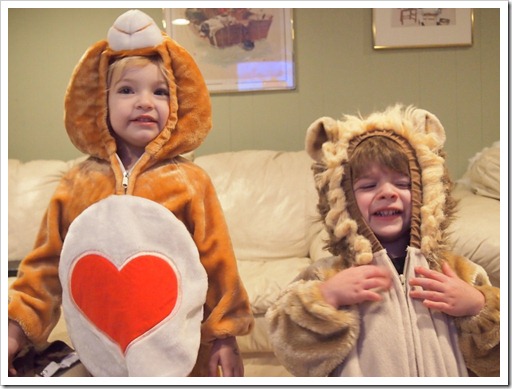 They look cute, but sometimes they are more than a handful!
Levi really likes to play with the Step 2 Little Baker's Kitchen stove. He enjoys the fun sounds it makes.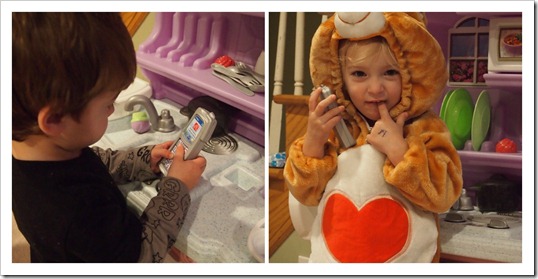 He also likes to call Ruth on the phone.
Which I find silly because she is almost always standing right next to him.
Ruth enjoys "frosting" her Little Baker's Kitchen cupcakes.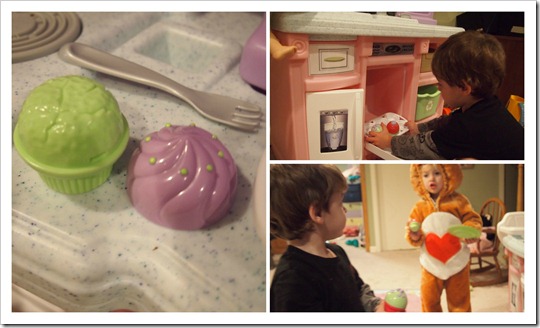 I love watching the kids play so nice together. For that reason alone I suggest every parent to get a Step 2 Little Baker's Kitchen!
Even our little baby enjoys playing cupcake time. Who can blame him –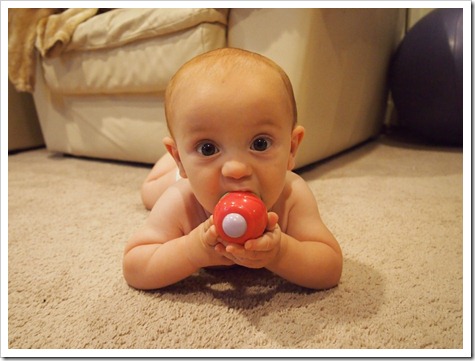 My favorite part is the interchangeable frosting tops. Another cute piece of the set is the water sounds from the sink. The toy sink is just as full as my real sink.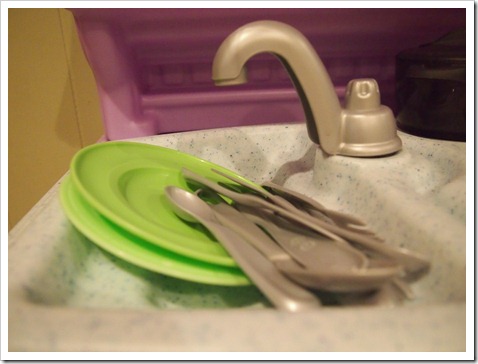 The Step 2 Little Baker's Kitchen is a great size and comes with the fun sounds, a phone, dishes, bowls, forks, spoons,cups, knives, a baby highchair that attaches to the sink, salt & pepper shakers, a recycling bin, a basket, 2 pans, plus a fridge and microwave.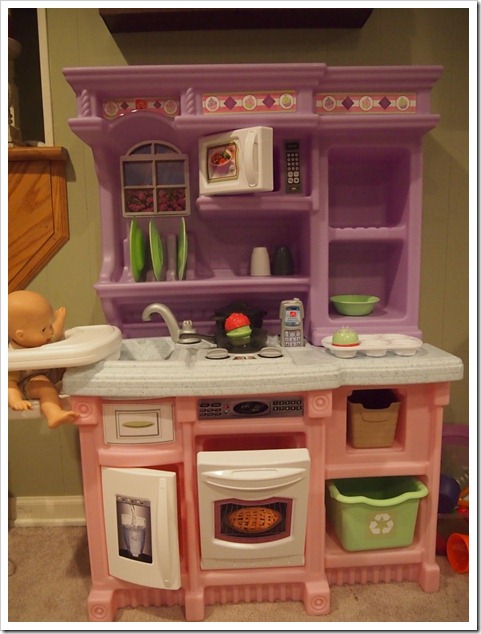 I am really happy with the whole kitchen. I wish I would have had such a cool toy when I was a little kid. Gosh, our kids get all the fun stuff these days!
Thanks Again Amy Grinning Cheek to Cheek.
Kelly www.MuddyFlowers.com