It's no secret to my friends and family (And even my fans..) that I absolutely adore Starbucks.  I come from a state where the 'main coffee shop' is not Starbucks. Except, I can't find a stinking thing that comes close to the beautiful taste of Starbucks Non-Fat Caramel Macchiato at the other store…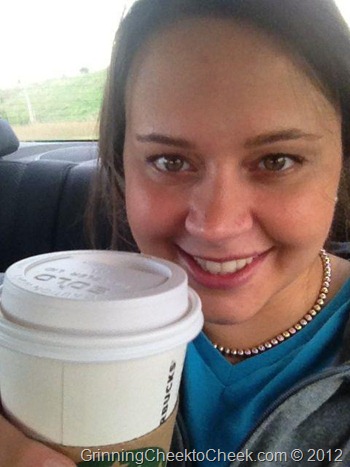 Therefore, I purchase Starbucks coffee and tea's from retail stores like Walmart, and all of the "fixins" for my home use from the Starbucks shops.
I was informed recently of the Starbucks 'Delicious Pairings'. Starbucks has put together matching flavors for their coffee's, that perfectly compliment and bring out the flavors in what you're eating, as well as drinking.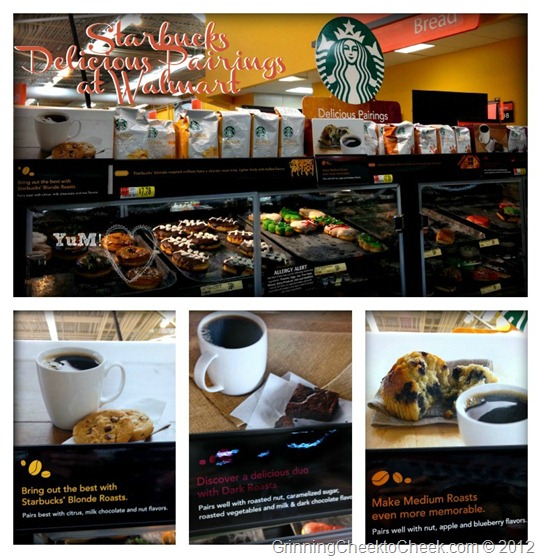 I took a short trip to Walmart, just to check out their display, and to try out the Starbucks Holiday Blend alongside some Cream Cheese Icing Cinnamon Rolls.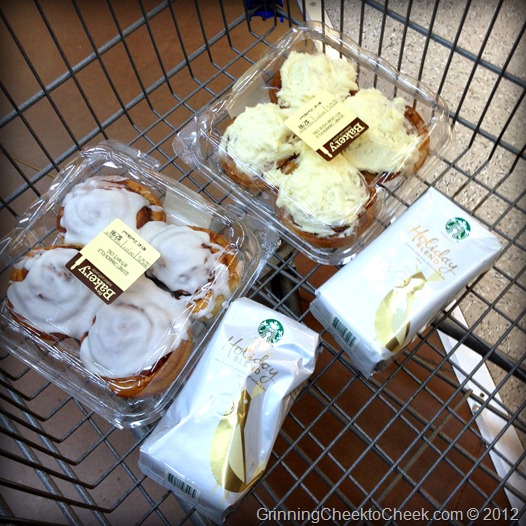 I also thought about Andrew's Preschool Teacher, and how she *MUST* be a coffee addict, especially after teaching 3-4 year old toddlers all day!  I figured I'd pick up a bag of the Holiday Blend and some Walmart Bakery Cinnamon Rolls. Something for her to Savor on her upcoming Holiday Vacation.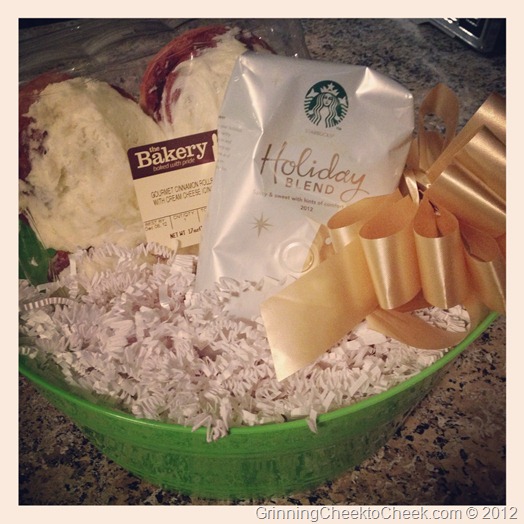 Here's my Instagrammed Photo of the gift

At my trip to the Kalahari Resort this weekend, I was given the cutest basket filled with treats for the family – and I figured that I would up-cycle the container, the crinkle paper, and the ribbon, to present the gift to his teacher.
…But because my family here decided to eat an entire container of pastries (without asking!!) I've decided to wait until Andrew's last day – and get her some fresh pastries just before then.  I think she'll really enjoy it

Thankfully my family knew better not to touch the pastries in the "gift" so we still had one container of pastries for us to sample the flavors on our own!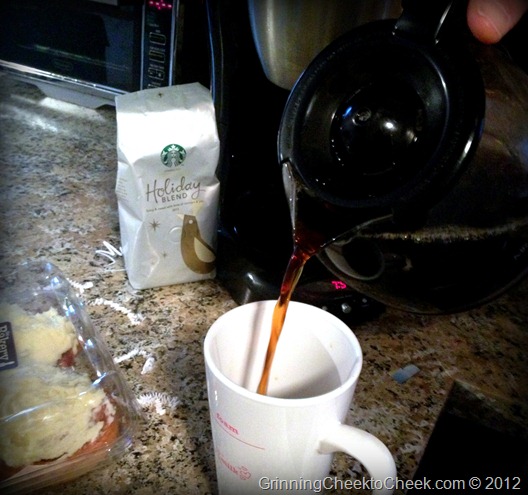 This morning I instructed my husband to brew the coffee and keep his paws OFF the pastries, until I get a picture

. (Now you all know the life of a blogger!)
Then after him whining about me not taking any pictures of his face at 6:30am – We tasted the coffee together.  Boy, He brews a strong cup.  I added a little milk into mine (the way I usually do).
First thought?  Pretty good! It's a soft flavor – that kind of reminds me of how I would feel cozying up to a fire in the winter.  The taste of "Comfort and Joy" is spot on.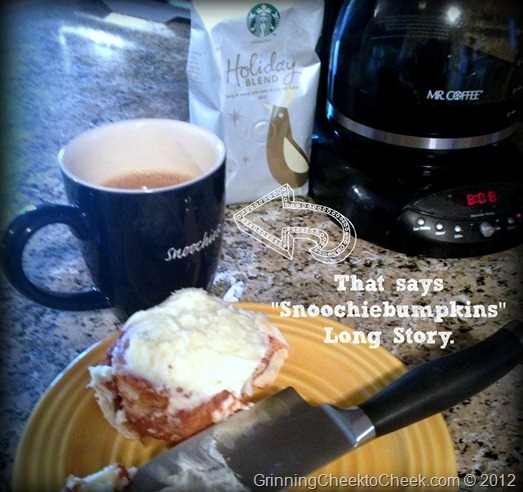 Then we broke into the Pastries – and had a few bites, and then another few sips of the coffee.
Amazing. It's really neat how well they compliment each other.  At first I thought the coffee would taste gross after a few bites of something SO sugary – but really, it was very calm, and perfectly matched! – Maybe that's more the "Sweet & Spicy"?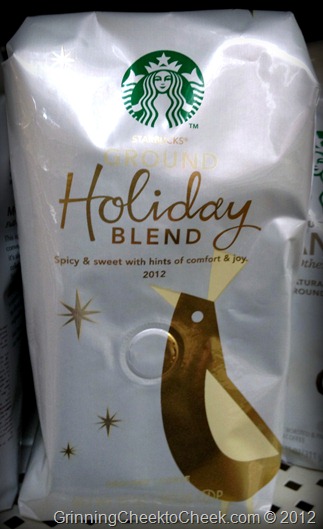 The Starbucks Holiday Blend is meant to compliment anything that has the flavors of: ginger, pumpkin, cinnamon, nutmeg, orange, or cloves.  So if you have a special treat that you love (Like Gingerbread Cookies!) try it – I bet it would also be a great option!
I also was genuinely surprised at how fast my family ate up 8 cinnamon rolls.  I literally had about 3 bites of mine, before I (graciously) cut it into small pieces for my boys for their 'after breakfast' treat.  I've always been impressed with the Bakery at Walmart, and am a HUGE fan of their Donuts  <My Love Language>

.  Did you catch the "Yum" up In the first picture??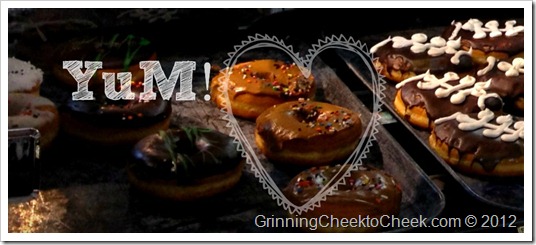 Are you a Starbucks Coffee Person? Have you ever tried pairing certain foods with your coffee? Tell me you love  Donuts….
I am a member of the Collective Bias® Social Fabric® Community. This shop has been compensated as part of a social shopper insights study for Collective Bias™. #CBias #SocialFabric All opinions are 100% my own.