Sopapilla Cheesecake is delicious. Simple for this lazy mom. Fluffy, sweet, cinnamon-y, and warm. Plus you can't beat cheesecake! And top it with fruit or honey for a flavor explosion! If you haven't had it, google it, there are tons of recipes out there. The other day I wanted to make it in individual servings for a dinner with friends. I googled cheesecake rolls, or roll ups, or balls, and came up disappointed. So, I got creative and pulled off a delicious dessert!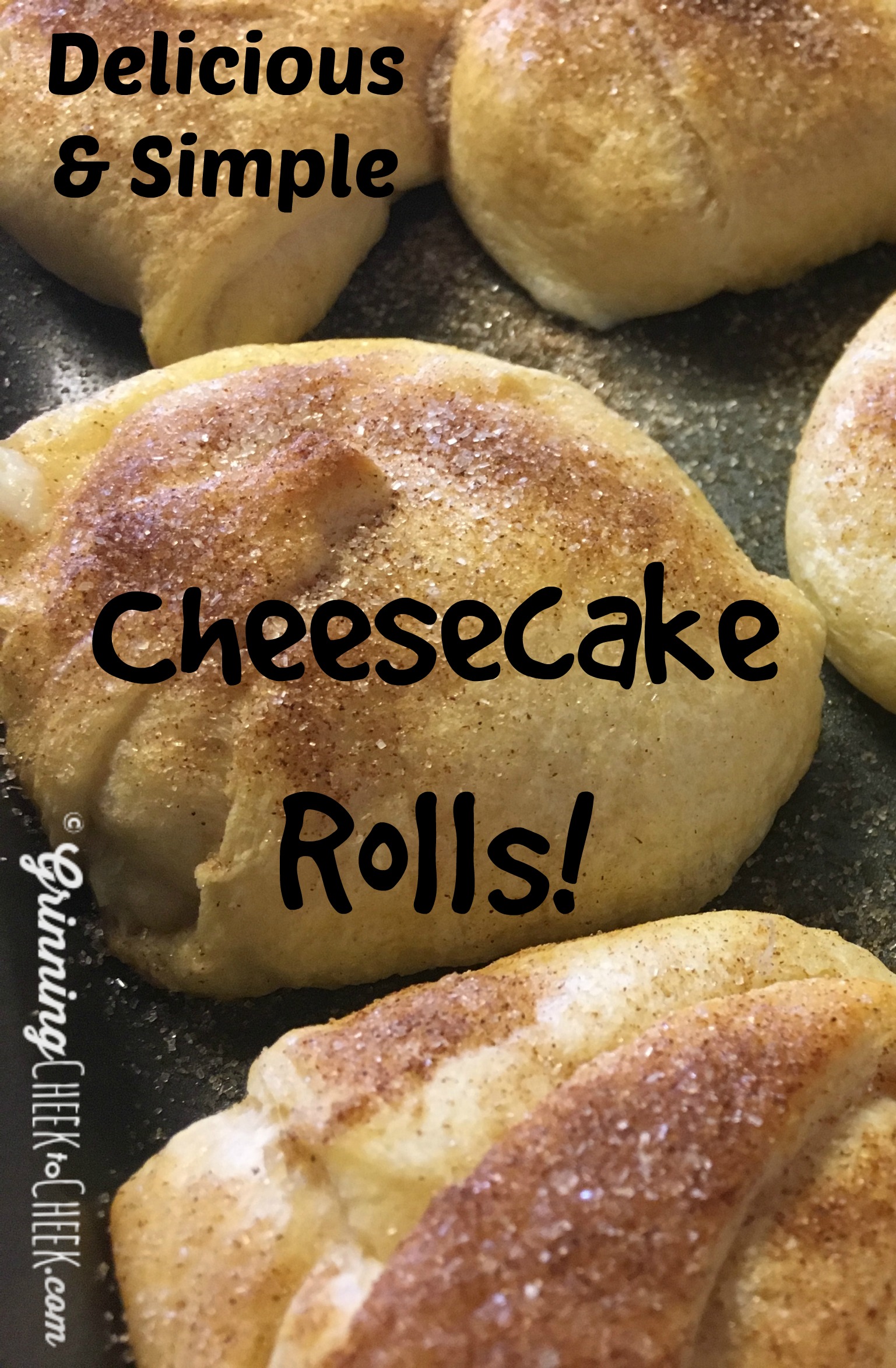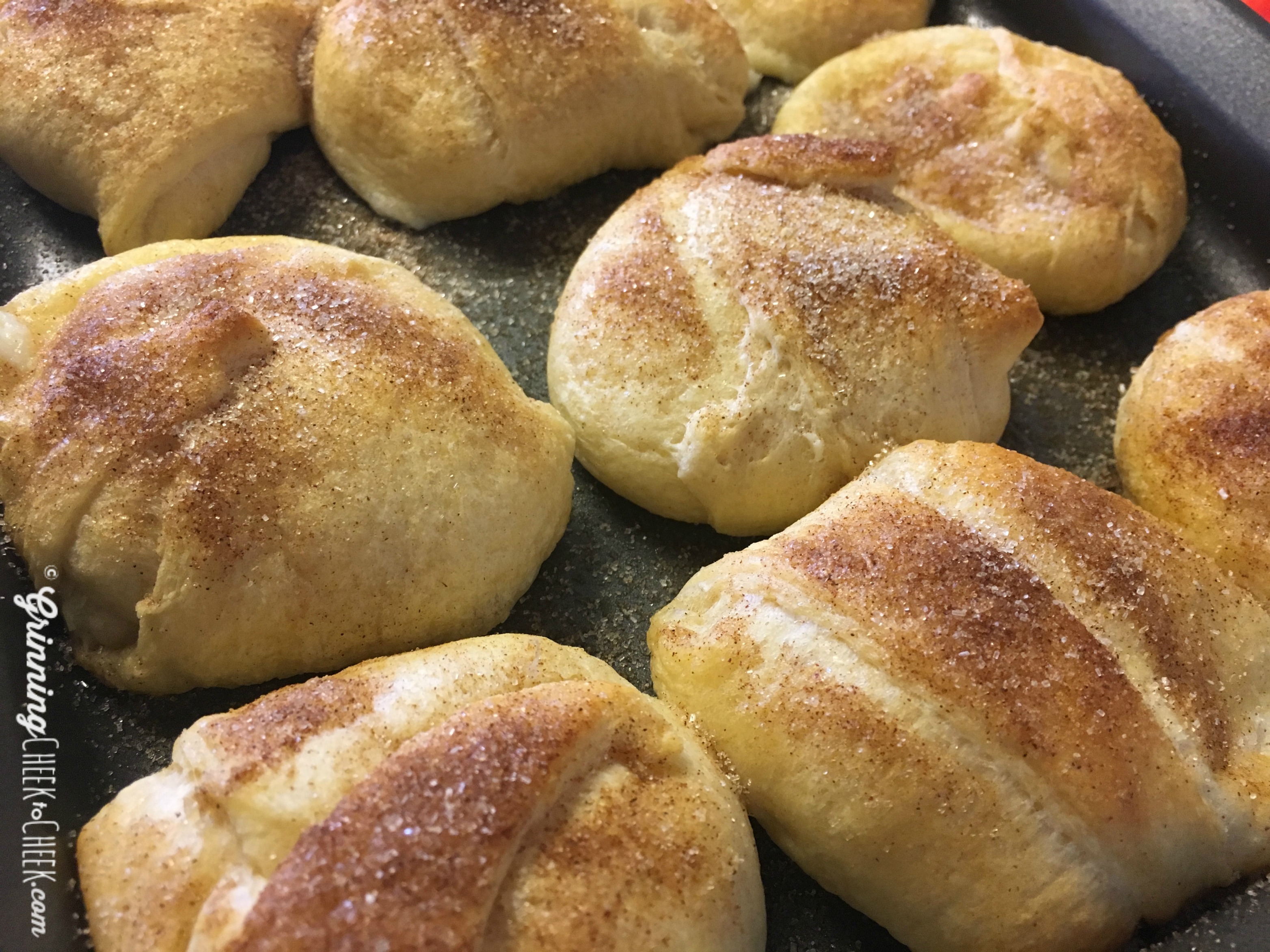 Cheesecake Balls
2017-04-27 00:00:18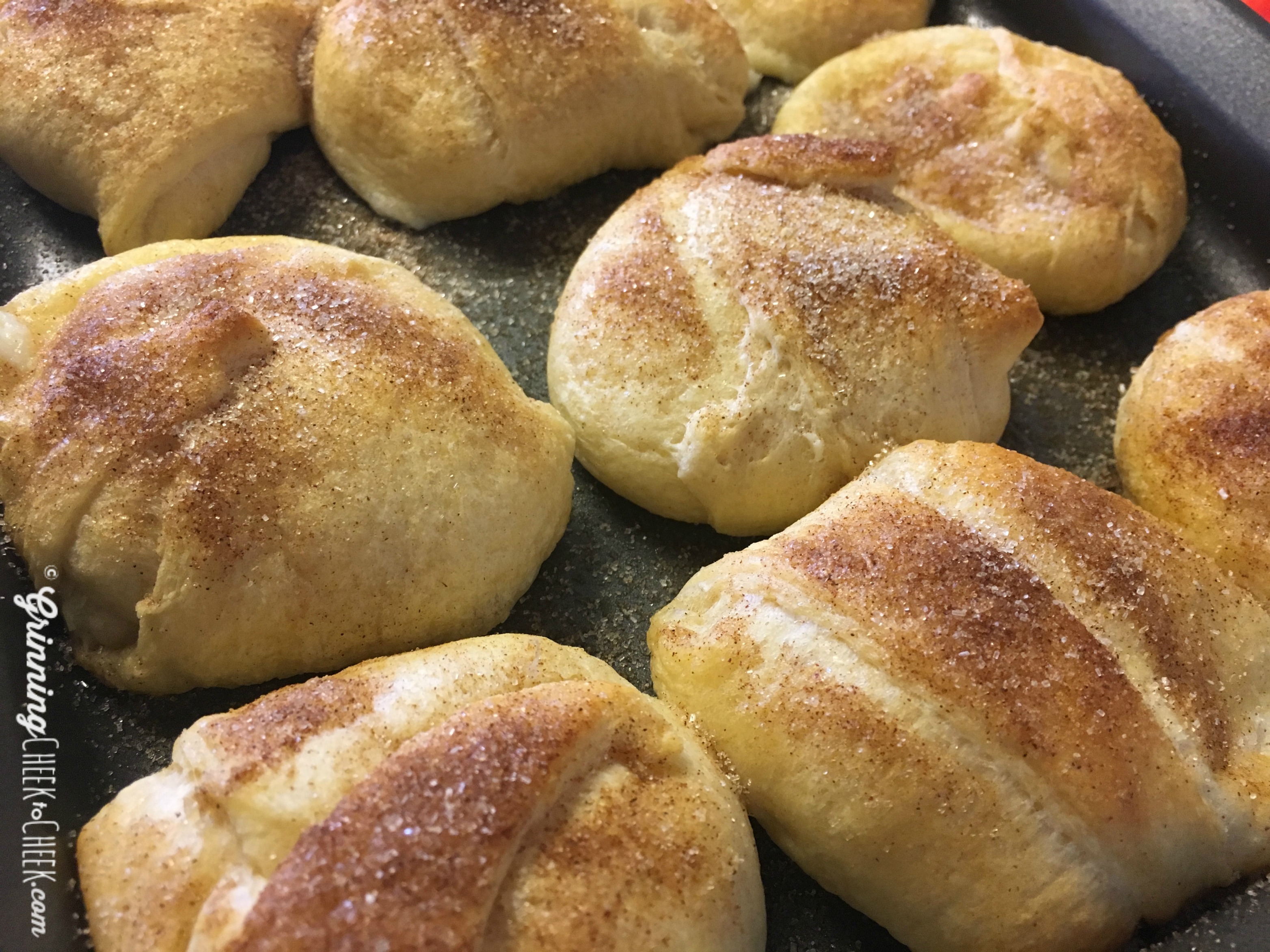 Serves 10
Sopapilla Cheesecake in individual portions
Nutrition Facts
Amount Per Serving
* Percent Daily Values are based on a 2,000 calorie diet. Your Daily Values may be higher or lower depending on your calorie needs.
Ingredients
2 tubes of Crescent Roll dough
8oz Cream Cheese, softened
1/2 Cup Sugar
1/4 Cup butter, melted
1/4 Cup Cinnamon and Sugar mixture
Fruit or Honey, optional
Instructions
1. Grease pan and set oven to 350.
2. Mix cream cheese and sugar until well blended and fluffy.
3. Spread out crescent rolls, separate the triangles
4. Spoon small scoop of cream cheese mixture onto center of each triangle
5. Roll and stretch crescent dough so the cream cheese is totally encased
6. Spread butter on top of each filled crescent ball
7. Sprinkle cinnamon and sugar mixture on top of the butter, use as much or as little as you like.
8. Bake uncovered 15-20 minutes until golden brown.
9. Cool 15-20 minutes. Eat warm and refrigerate leftovers.
10. Top with fruit or honey is you desire. Blueberries and strawberries are great on cheesecake!
Tips
The rolls flatten as they bake, space appropriately. The tighter the ball, the less is flattens.
Add nutella, fruit, pie topping, or other ingredients into the cream cheese mixture for added flavors. Get creative!
I used a paintbrush to put the melted butter on top of the rolls.
If you run out of of cream cheese mixture and have triangles left, try filling the rest with nutella, peanut butter, or leftovers from the fridge!
Grinning Cheek to Cheek http://www.grinningcheektocheek.com/
Have fun and enjoy!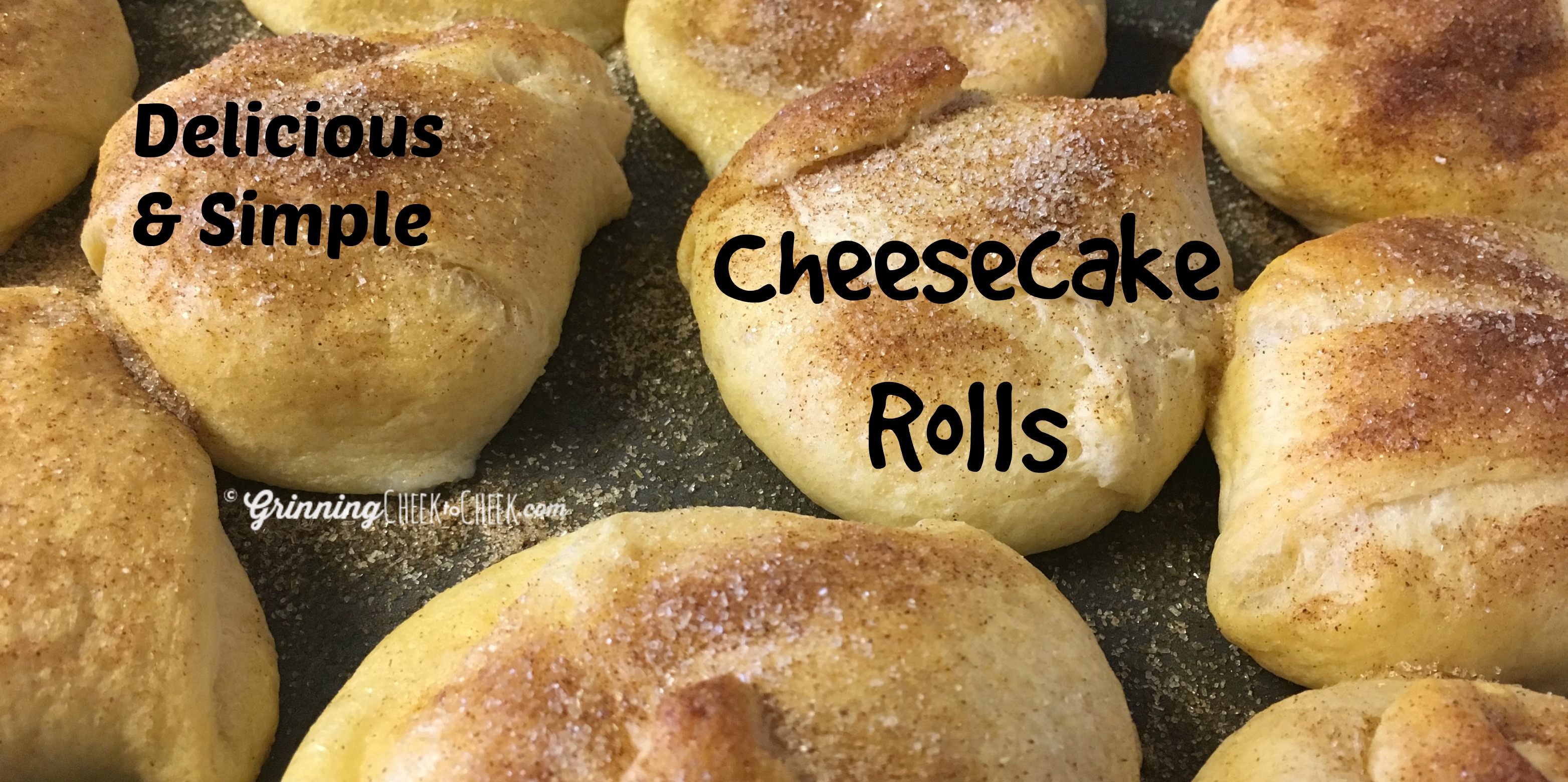 Now I'm imagining this same concept, but filled with sandwich type ingredients? Maybe a buffalo chicken ball? Or philly cheesesteak! Yum……