I mean, I could definitely see it coming – with all of the companies jumping onto the 'green' bandwagon – it's only a matter of time before a great company like Solo – who provides us with awesome options for disposable dinnerware – would jump right in.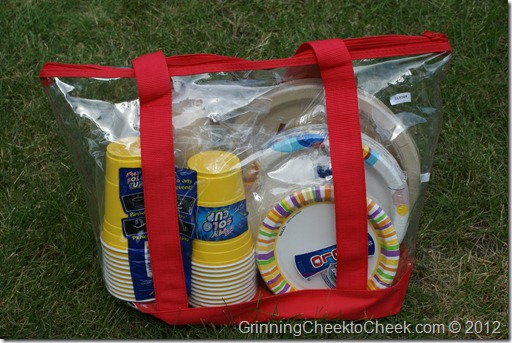 Solo recently sent me a picnic package – including their new 'Bare by Solo' product line.   It was in perfect time too, because some friends were having a huge multi-family garage sale and there were about 15 of us that needed to eat lunch!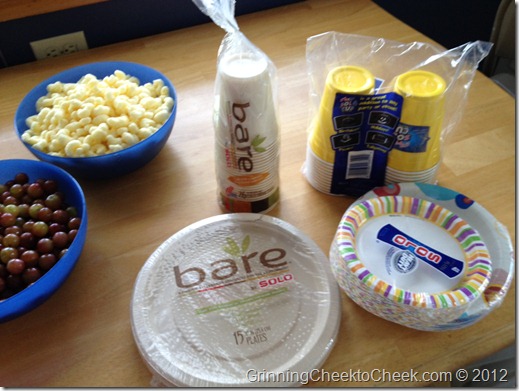 I'm pretty sure I don't have to convince you all of how awesome it is to use disposables vs. spending all day washing dishes…
But how environmentally friendly is it?
To showcase their commitment to sustainability and spread the word about making smart dinnerware choices, Solo recently hit the streets of Chicago to Celebrate Earth Day with a Solo 'Garden' parade float made out of Solo Cups. 
Check out their video here, it's pretty neat!
It all seems pretty good – except, that my Bare by Solo plates were all broken like this.  They kind-of… shattered.  I'm sure it's more the exception than the rule. Probably had something to do with the two toddlers in my house…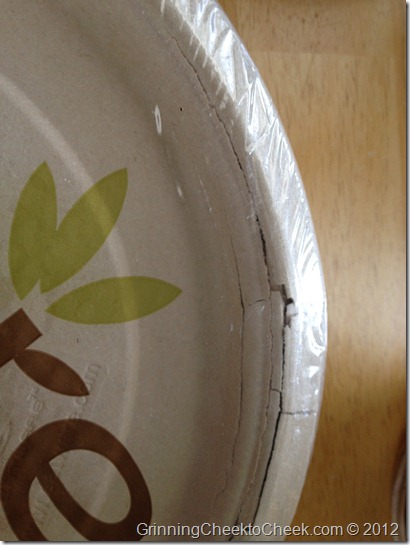 We decided to give them a try anyway – and they seemed to work ok.  We heated a hot dog on one of the plates, and I was worried that the juices of the hot dog might … melt… the plate – being that the plate is compostable – But it didn't. 

One of my favorite items from Solo is their 'My Solo Cup'.  So often at parties I'm working so hard on the food – and constantly reminding people to write their names on their cups.  I put out several permanent markers – but almost always they get misplaced.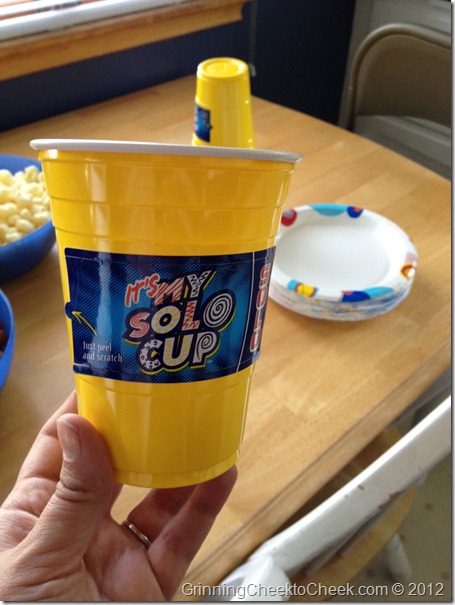 This way, it's FUN to write your name on the cup!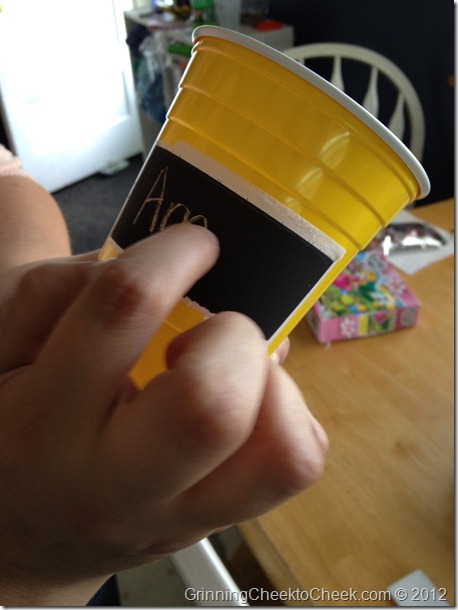 And with the summer months upon us, it's the biggest time of the year for my family to enjoy get-togethers, BBQ's, picnics, camping, and more where we would typically use disposables. 
So why shouldn't our options for disposables be eco-friendly?
Check out Solo on Facebook to stay up-to-date with their new products and announcements!
Win It!!!
One lucky reader will win a Solo Picnic Pack (ERV $50)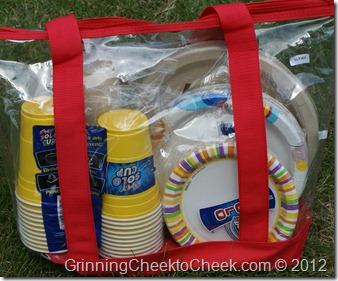 How to Enter:
Mandatory Entry: Leave a comment here telling me about your experience or thoughts about disposable dishware
Then: Fill out the rafflecopter form.
Be sure to come back each day for extra entries!!
Rules: You do not have to be a blogger to enter/win. An email address is required to enter. The winner will be chosen randomly through Rafflecopter and contacted via email. A reply to the winning email is required within 48 hours before a new winner is chosen. One person entering per household please. US ONLY please.
This giveaway ends at 11:59 PM EST on June 29th, 2012.