Summer time is a precious time in Minnesota. We have only so many months of fun-in-the-sun, play-outside-till-nine, sprinkler-jumping, and ice-cream-eating… scratch that. We eat ice cream even in the dead of winter when the temps are well below zero! yummmmmm….
But the memories are so much greater when we eat ice cream together in the summer – and making an event of it is just so much more fun!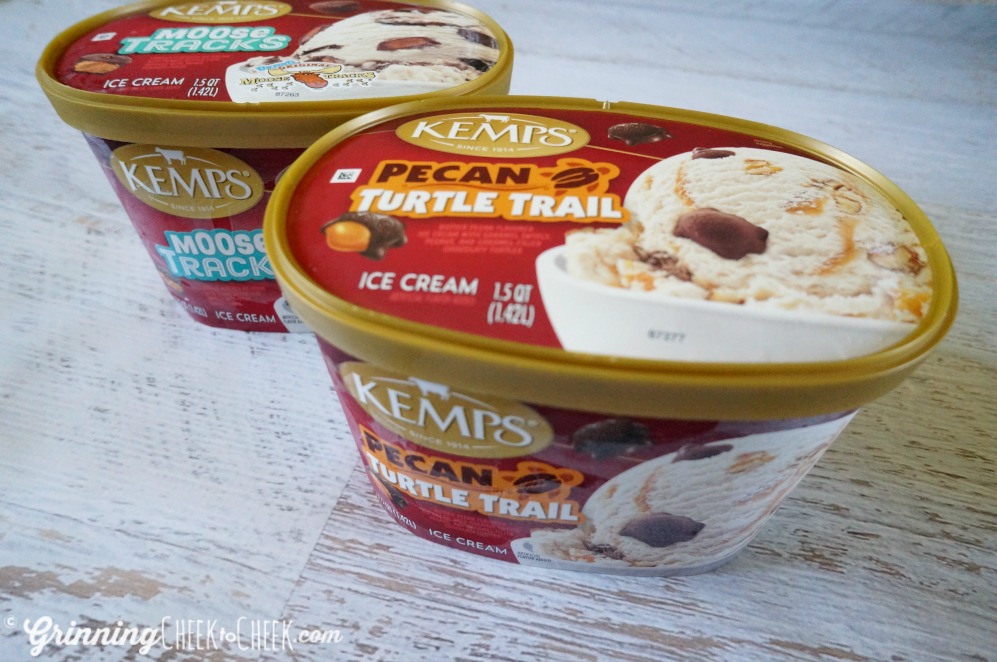 This week we picked up some of Kemps' best flavors to have for one of our hottest days of the year! The boys picked Moose Tracks because they absolutely love the peanut butter mixed with chocolate. I, on the other hand, much prefer the Pecan Turtle Trail – because chocolate and caramel are definitely my weakness, and those cute little turtles are just so fun to eat!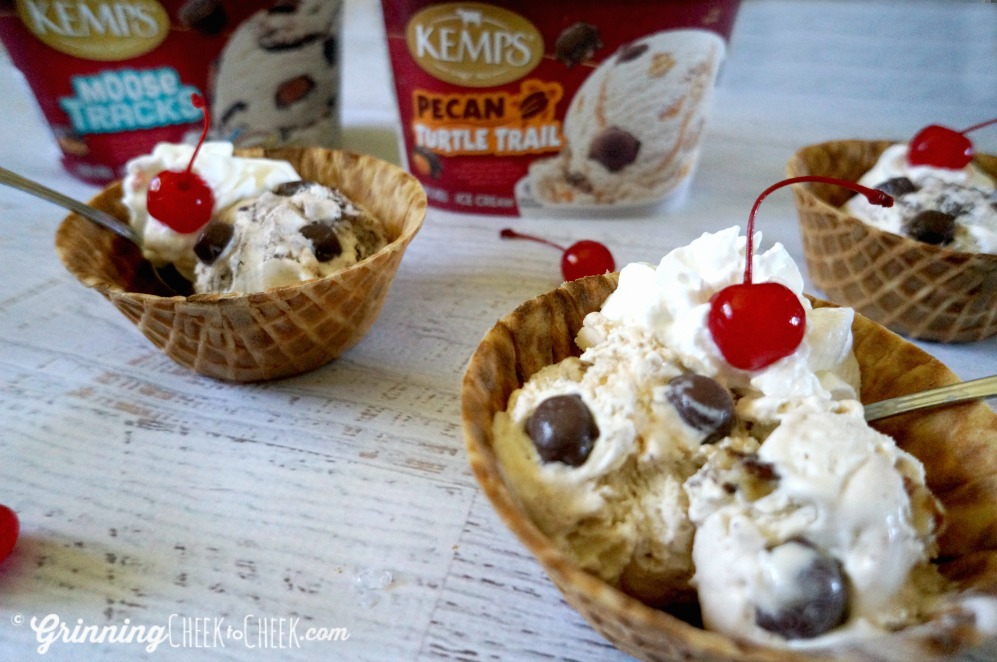 While we were at the store we –or Ethan– decided that we should have a little ice cream party and get bowls and whip cream.. and CHERRIES! They could hardly wait till we got home to make some sundaes.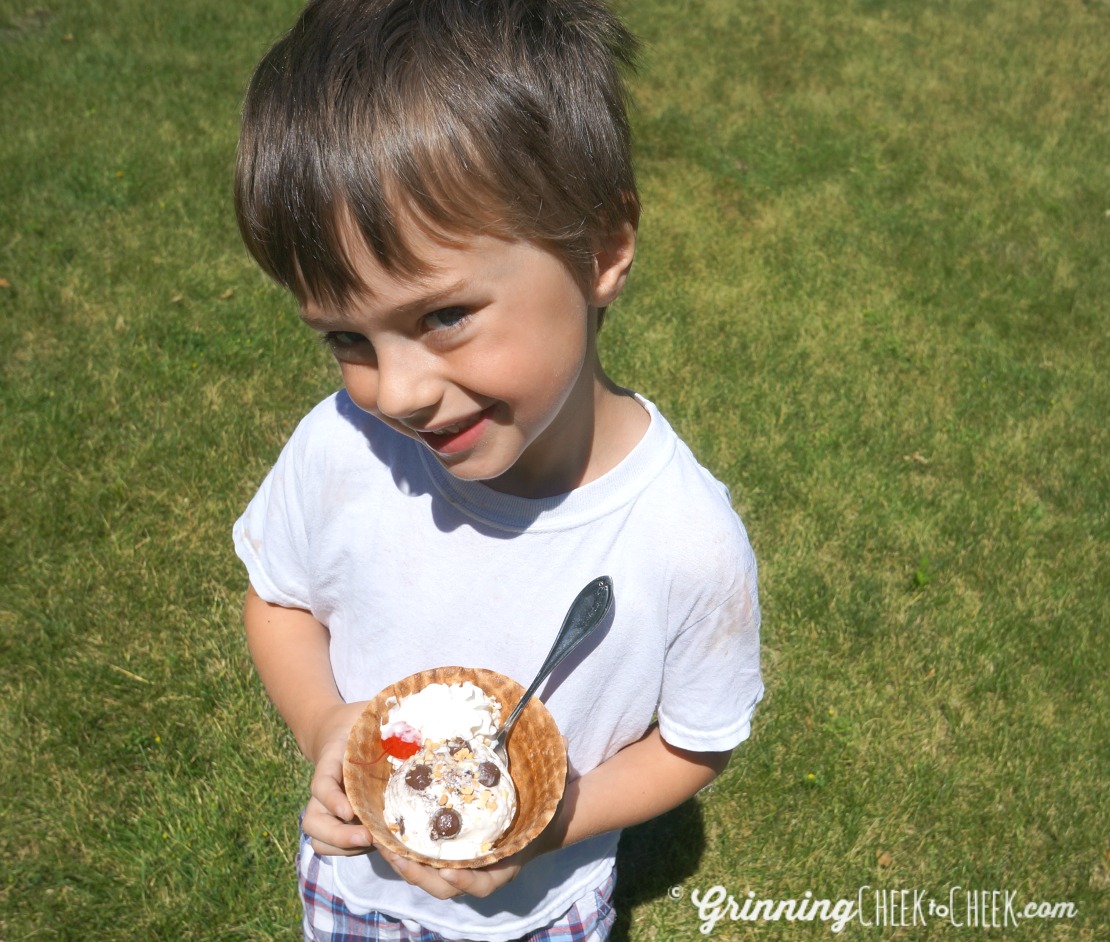 They LOVE Their Moose Tracks!