Spring is here! Open the windows, pull out the shorts, and send the kids outside! That's the best part – sending the kids outside! Your backyard has the potential to be a haven for both them and you. Playtime + learning for them, sanity for you. The Shrunks wants to help make your backyard amazing with their dual purpose Bouncer Pool!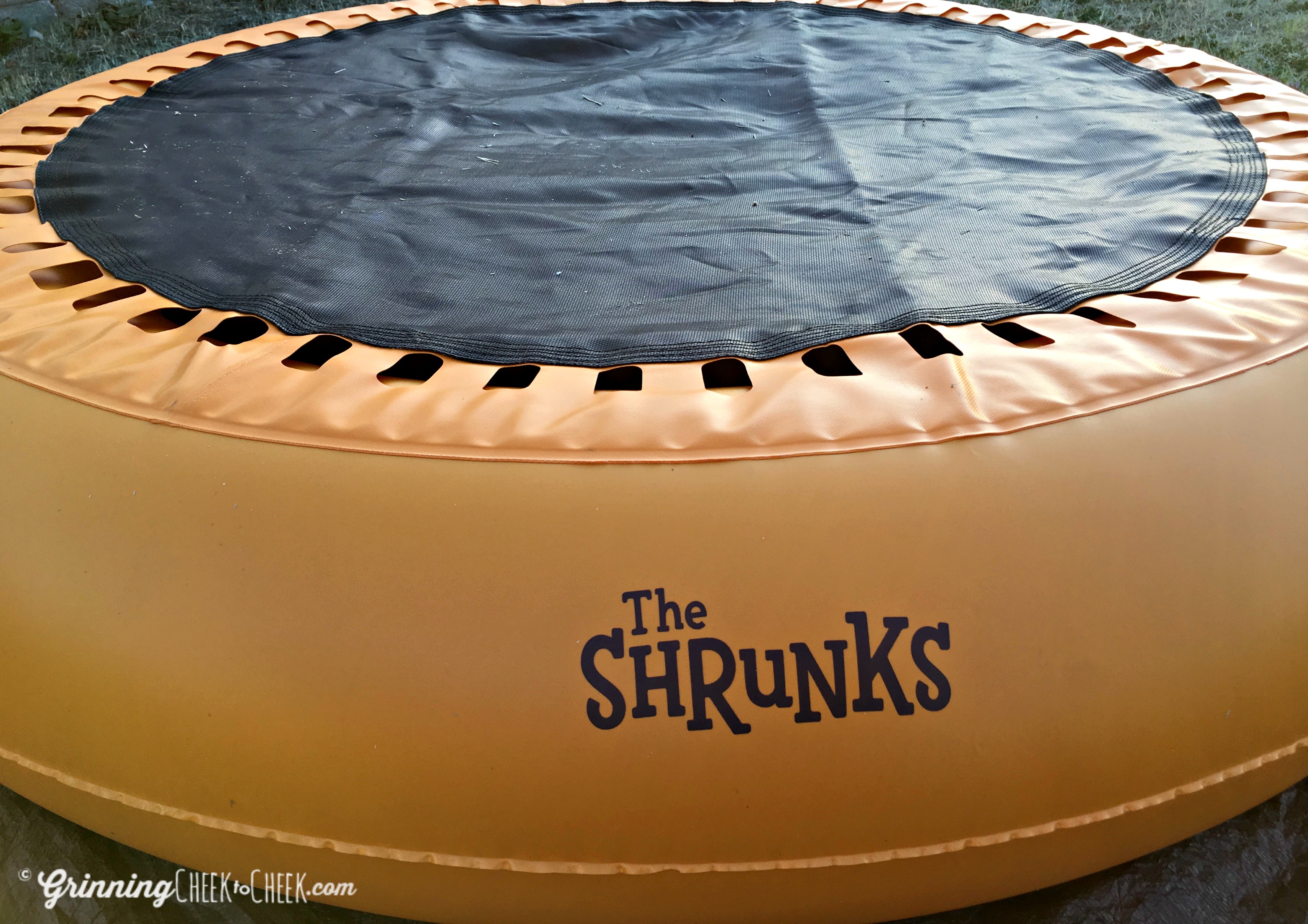 The Shrunks Bouncer Pool
We reviewed (and loved) the Shrunks toddler air bed before, so I was super excited to receive a Bouncer Pool for review! One way it's a trampoline. The other, a pool. Simply unfold, inflate with the included foot pump, and pick a side. Blowing it up is a breeze – there is a valve inside to prevent the air from flowing right back out. Do keep in mind, this is for young kids, like elementary school and younger.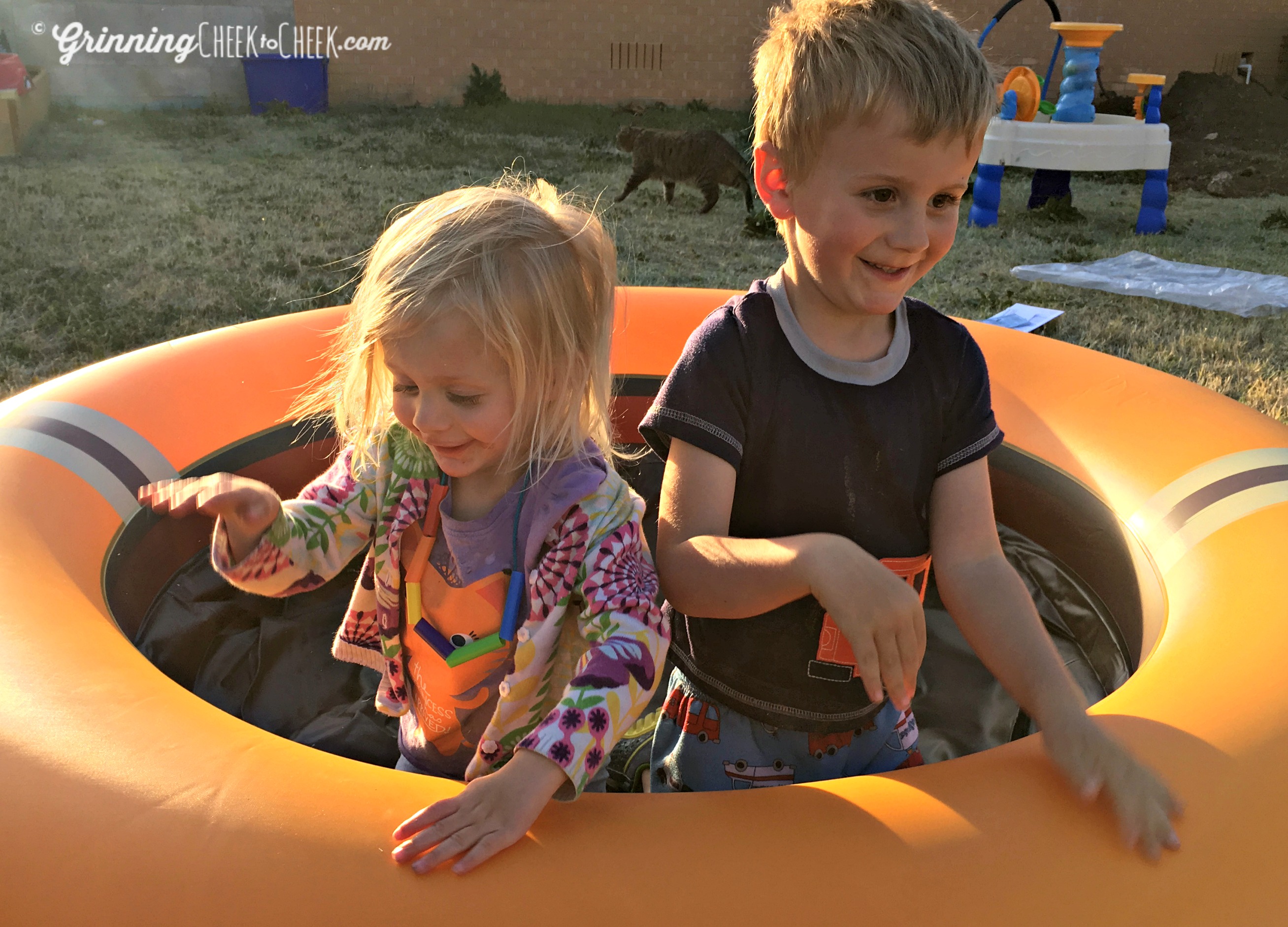 The Trampoline
The trampoline side is great for active kids! It gets it's bounce from the trampoline fabric and inflated sides. There aren't any springs, so it's not as bouncy as a real trampoline. It does have enough bounce for my 2 and 4 year olds to get a good jump. The fuller the sides, the better the bounce. The bouncing surface is 50 inches in diameter, which is plenty of space for a little one to bounce. The kids love it and I love that it wears them out.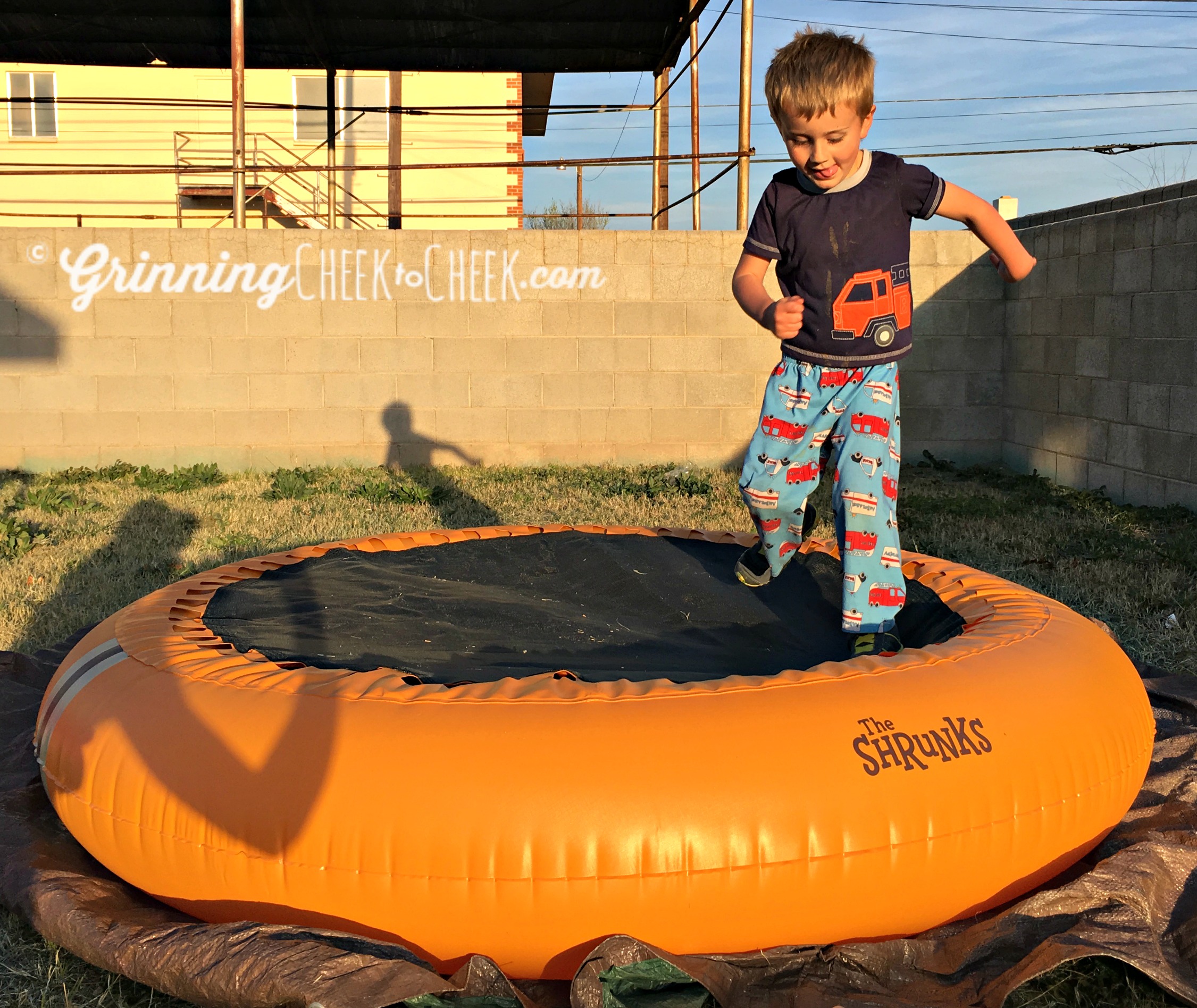 The Shrunks Bouncer Pool Review
When it's hot out, simply flip the Bouncer Pool over and fill it up! It fills to about a foot deep and can comfortably fit 2-3 kids. It's not a huge space, so if you add in toys or a slide, there won't be much room left for moving. It's great for my 2 little ones and some small toys.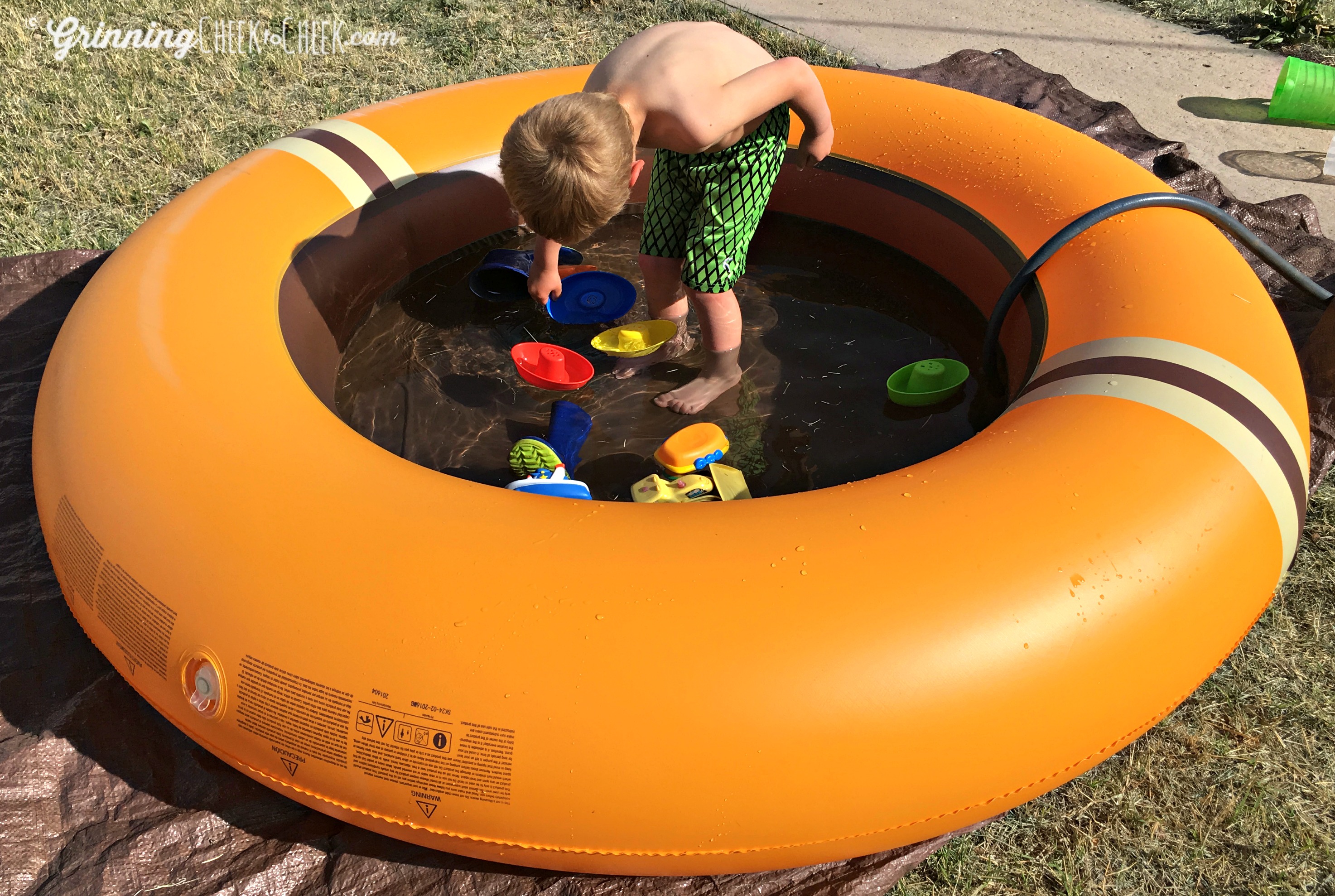 The pool drains out a single spout in the bottom. It's slow to drain since the trampoline fabric creates a second layer to drain through. Also keep in mind, if the drain spout is closed, it will collect rain water through the trampoline portion when upsidedown too. The fabric is thick and durable, more so than the majority of pools on the market. Plus is comes with a few patches in case of holes.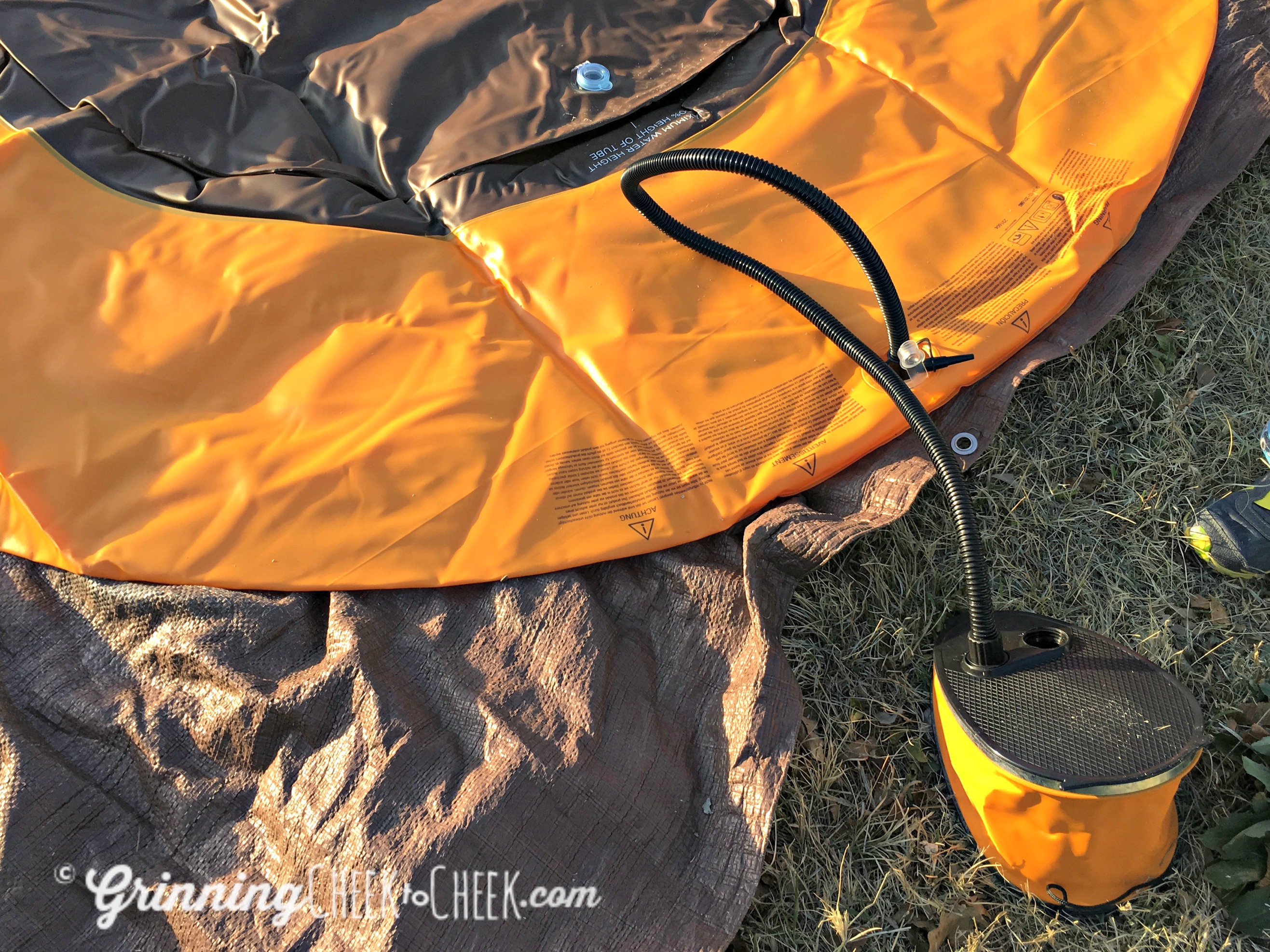 The whole Bouncer Pool is incredibly light. I can easily lift it with one hand to flip it or move it around the yard. This is great for moving it around. It becomes troublesome when the wind picks up, so makes sure you secure it or fill it with some water if you live in a windy area.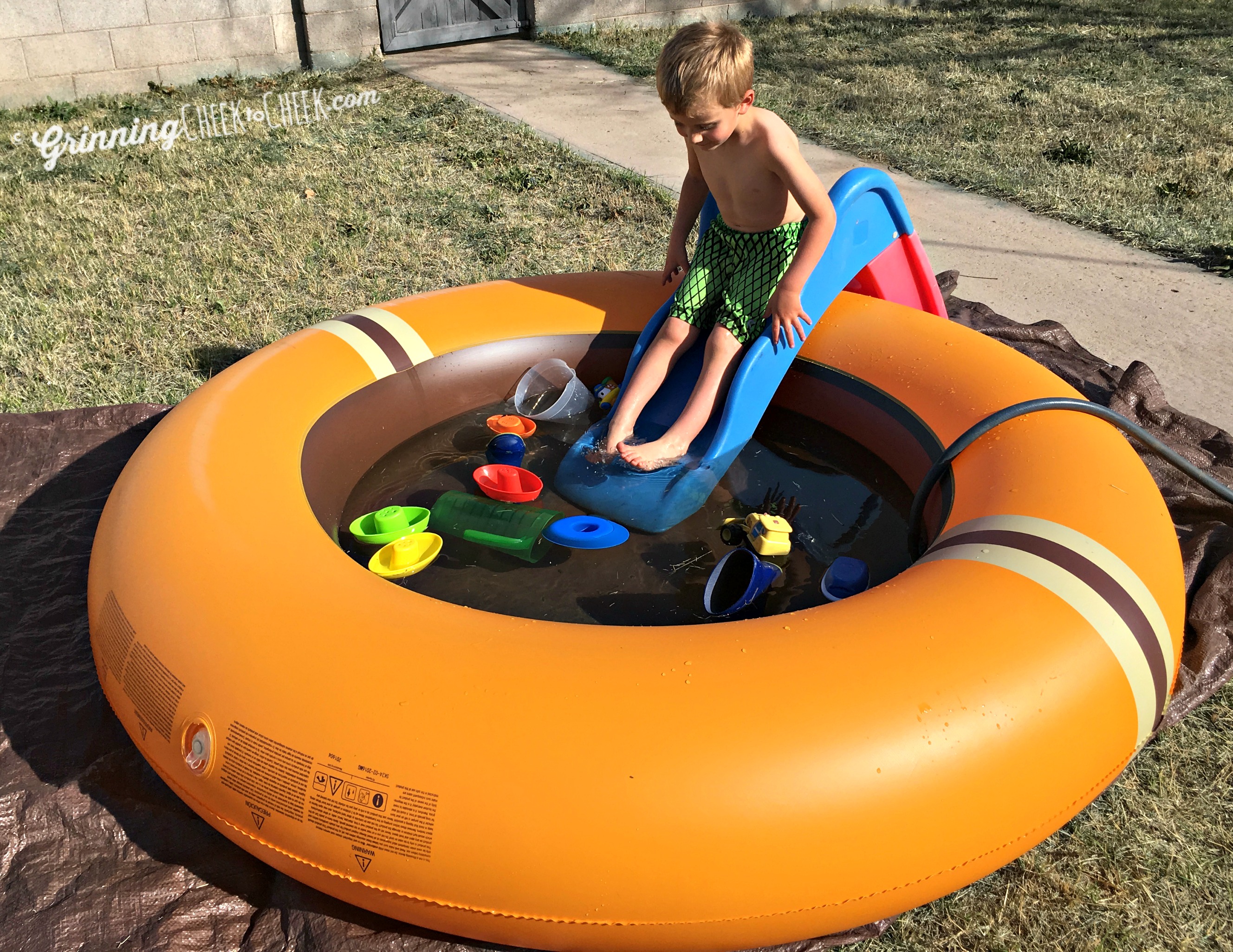 Did you enjoy the Shrunks Bouncer Pool review? Check out more The Shrunks and the Bouncer Pool online as well as on Facebook, Twitter, Instagram and Pinterest! Enjoy!