Family night with SeaPak!
Family is important. Probably the most important after a solid relationship with God. I love my family. I loved the last weekend in September, spending a few days with my family and Peter's family before leaving for Arizona. I also love time with Peter and Micah. They are my world and I would do anything for them. SeaPak wants to help us celebrate family in style with Shrimptacular – a celebration of National Seafood Month (October, Yum!). Shrimp is the #1 selling seafood in the US, so what better food for a family-friendly evening in?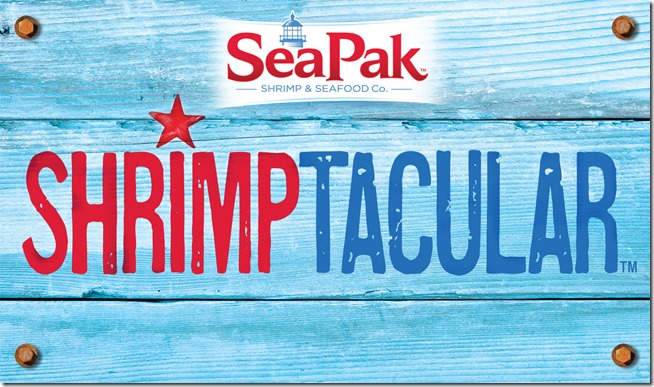 Our Family Night In
We love seafood. We love food in general too, haha. Our evenings, now that we live in a little camper in AZ, typically consist of cooking whatever is in our little fridge and relaxing in the church (where we can access WiFi) or swimming. Once in a while, we go "fancy".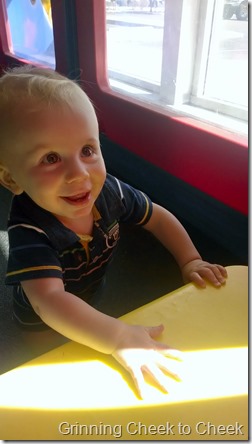 This family-night-in evening, Peter cooked up some delicious SeaPak seafood and we settled into his office to relax. He setup our TV to hook to his laptop to catch up on our favorite shows on Hulu Plus! We haven't had access to cable since we discovered the majority of our favorite shows stream through Hulu or Netflix, and we haven't had access to Hulu since we started packing up our Rochester house and making the move! So we had a lot to catch up on.
It doesn't sound like much, but watching shows we both enjoy gives us a chance to cuddle, relax, chat about the shows, and de-stress together. After all, moving is stressful! And, more often than not, something that happens within the shows triggers deeper conversations between us.
We also like to actually do things as a family; go for long walks, go swimming, sit by a campfire, play cards, go mini-golfing, or do so many other things!
What about you? What do you like to do with your family?
Check out the Shrimptacular online, on Facebook, and on Twitter!
Win a SeaPak Family Night Pack!
Prize Includes:
1 (one) SeaPak VIP product coupon for a delicious main course.
A $20 Visa gift card, to get a jump on perfectly paired side dishes.
A three-month Netflix subscription, for convenient, after-dinner entertainment.
Popcorn, candy and other goodies, because there's always room for dessert!
How to Enter: Leave a comment about your favorite family night activity!
Then: Fill out the form, and complete other activities for more entries!
Enter again every day for more chances to win!
Rules: You do not have to be a blogger to enter/win. An email address is required to enter. The winner will be chosen randomly through Rafflecopter and contacted via the email registered in Rafflecopter. A reply to the winning email is required within 48 hours before a new winner is chosen. One person entering per household please. US only please.
This giveaway ends at 11:59 PM EST on October 31st, 2013
SeaPak provided me with some seafood to taste and spread the news of Shrimptacular to all of you! The food is delicious, and all opinions and stories are 100% my own.