I participated in an Influencer Activation on behalf of Influence Central for Lionsgate. I received a promotional item to thank me for my participation.
Shaun the Sheep Movie
My kids have adored Shaun the Sheep for quite some time. We have several of their DVDs from back when I reviewed movies for a while – the kids watch them over and over again and find them absolutely hilarious. It's quite comical to watch because there is no talking in the movies – and so in the background I hear these sheep noises and sound effects – and kids laughter ROARING through the house.
Shaun and his friends tend to get into a bit of trouble and then they use teamwork, leadership, and problem solving to get through their difficulties – all while being cute and hilarious at the same time. So we were crazy excited when we started seeing previews for the new Shaun the Sheep movie coming to theaters TODAY! August 5th!
So in the Shaun the Sheep Movie, Shaun and his flock decide to take a day off and sneak off to have some fun. All this fun leads them to the Big City – and Shaun has to figure out how to return everyone home safely. This movie is great for kids ages 4-10 and even older. Moms and Dads will love it, too! I know myself and my kids are planning on seeing it this weekend as part of my Birthday Celebration!
Call me crazy but I *just* realized that Shaun the Sheep was made with Claymation. It baffles me as to how much effort this would take, but it's also quite neat to consider while I'm watching the previews – you can see a little bit of it during the 'Meet Shaun' YouTube Video.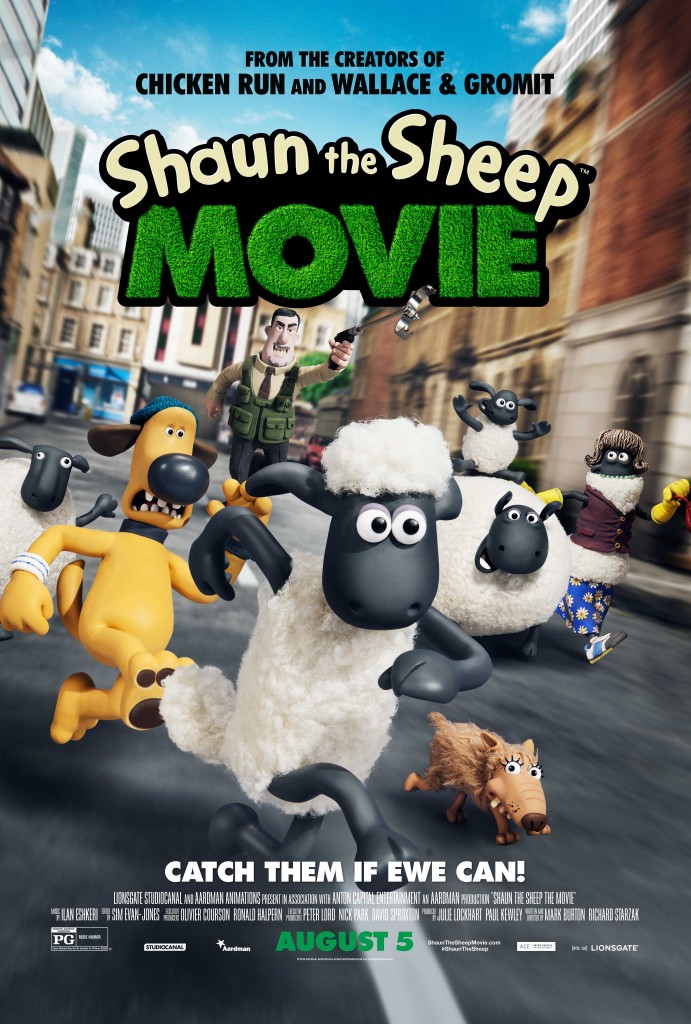 Shaun the Sheep Movie Sweepstakes with Serta Mattress
To celebrate the Shaun the Sheep Movie release – Serta is hosting a 'Shaun the Sheem Movie Sweepstakes'. Now through August 18th you can enter to win one of their weekly prizes of a Movie Basket with two movie passes, several promotional items and a Serta Luxury Fleece blanket. At the end, one grand prize winner will be drawn to receive a Serta Perfect Sleeper Mattress and a hometwon screening of Shaun the Sheep movie for themselves and 100 friends! To enter: visit Serta on Facebook!
Giveaway!
One Lucky Reader on Grinning Cheek to Cheek will win a prize package including a Shaun the Sheep Children's and Adult's T-Shirt, A Shaun The Sheep Movie headband, a book from the Shaun the Sheep Movie book series, a Shaun the Sheep Movie poster, and a Serta Sheep Plush.
a Rafflecopter giveaway