Shaken not Stirred
If you've even watched James Bond, you know he prefers his drinks "shaken, not stirred". And lets be honest, it's easier to shake than stir! Just close it, shake it, and go! But shaking only works if your container doesn't leak, which is actually fairly uncommon when it comes to water bottles. With the Contigo Shake & Go Tumblers, the leakage problem is solved. I truly can fill it, shake it, and go.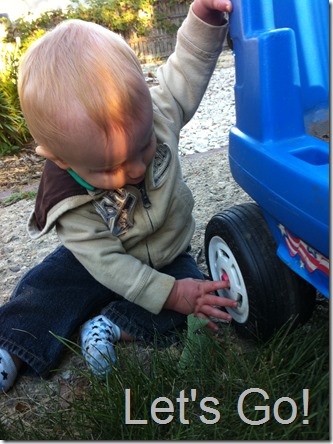 Contigo is Awesome!
We've added to our Contigo family! When I had Micah, I knew I needed a good water bottle to keep well-hydrated. We bought a Contigo water bottle, with the flip-open straws. It was great! But it does leak a little if it tipped over. And, like any bottle, it sweats. For hot beverages (I love hot chocolate) we got Contigo Travel Mugs that auto-seal or can be locked closed. Love them! They keep the hot chocolate hot for hours and don't leak a drop. I'd put in the powder and water and shake to my hearts content. Then we had Micah, and he LOVES to drink from our bottles, so we bought the kids leak-proof smaller versions, which are also truly leak proof and he loves them! He hasn't figured out how to push the button to open the straw for himself, but he loves to chew or suck on the straw.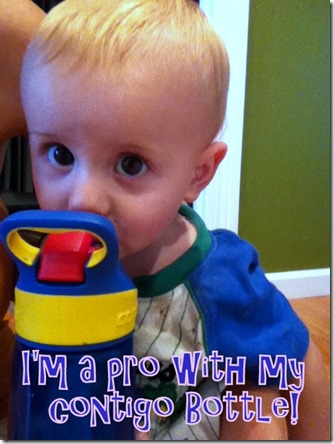 Contigo Shake & Go Tumblers
We were already thrilled with Contigo products, so when we heard about these new Tumblers, we were really excited to try them! About 5 minutes after getting them, Peter made it his goal to try to make one leak. He filled it, put in a cherry flavor packet, put the lid back on and shook it. And shook it more. Nothing. Not a drop. Zilch. So he put the straw in and enjoyed his drink. The secret seems to be a small, spring-loaded door that closes snugly over the straw hole to prevent leaks. It's easy to push it out of the way with the straw after it's all shaken. Pull the straw back out, and it's sealed completely again!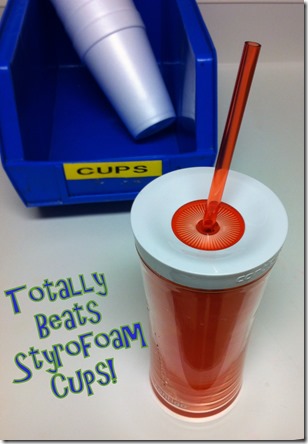 It works great. The only time I had trouble was when a little bitty chunk of ice got stuck at the opening so the little door couldn't close all the way. Then it leaked. I got the bit of ice out and it worked perfectly again!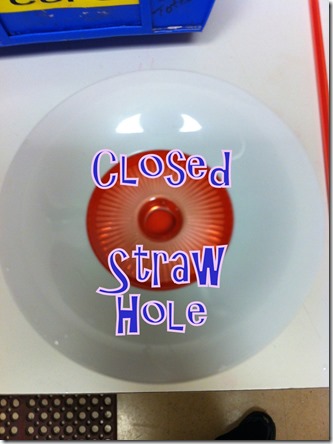 We are especially excited because now we can fill our drinks and take them on the road with us for our move! We can lay them down in a cooler and not worry about any leakage!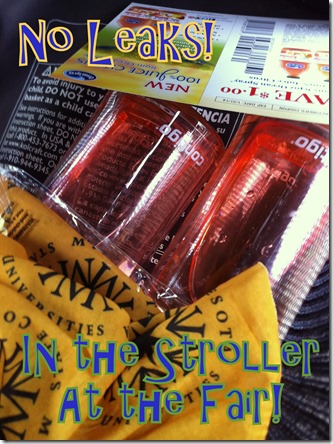 Contigo Shake & Go Tumblers Rock!
We also quickly noticed that the Contigo Shake & Go Tumblers have a double wall, which keeps drinks colder longer, and prevents sweating. I take my tumbler to work with me and no longer have to have a paper towel under it to soak up the sweating! I love it. It's also made of durable, shatter-resistant, BPA-free, dishwasher safe plastic. So, it repels the odors and stains that typically build up little bits of black grossness with powdered drink mixes.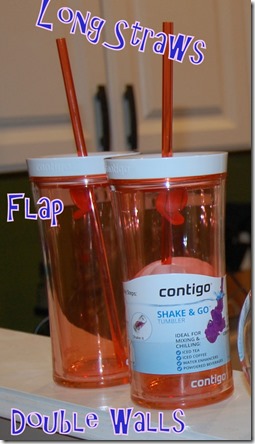 Plus, the wide opening makes it easy to fill it with ice, water, and whatever flavoring I desire!
Flavor it Your Way with Contigo
It's fun to be able to flavor your own water and create your own drinks, so this reusable tumbler is fantastic to just put in the flavoring, shake, and go. Plus, the 16 ounce tumblers fit under most single-serve coffee brewers! Contigo makes Shake & Go Tumblers in 16 and 20 ounce sizes. We have the 16 oz tumblers, which are the perfect size for most single-serve flavor packets.
Contigo Shake & Go Tumblers Video
Great Information about Contigo Tumblers!
Contigo Shake & Go Tumblers 20% Off!
16oz tumblers sell for $12.99 each, 20oz tumblers are a bit more at $14.99 each. Definitely worth it!
Use code: Shake20 for 20% off your order at GoContigo.com through October 31st!
And check out Contigo on Facebook and Twitter
Win a pack of 4 16 oz Contigo Shake & Go Tumblers for Your Family!
How to Enter:
Mandatory Entry: Leave a relevant comment about your favorite cold drink.
Then: Fill out the Rafflecopter form
Be sure to come back each day for extra entries!!   
Rules: You do not have to be a blogger to enter/win. An email address is required to enter. The winner will be chosen randomly through Rafflecopter and contacted via the email registered in Rafflecopter. A reply to the winning email is required within 48 hours before a new winner is chosen. One person entering per household please. US only please.
This giveaway ends at 11:59 PM EST on September 27th, 2013
I was provided with my own 4 pack of Tumblers as compensation, as well as some of the information above. Opinions are 100% my own.