Another awesome store that I want to highlight for everyone here – is Sew Crafty Baby.

Jennifer from Sew Crafty baby started out making Baby Leg Warmers to go along with her babies cute cloth diapers – and then started selling them, which turned into selling many other items, including cloth diapers!
She still makes and sells the leg warmers on her site, and tries to keep several hundred styles in stock so that you have awesome choices! She'll even make custom sizes if you have tiny babies that you want to get some leggings for, or if your babe has extra chunky thighs or is a bit older and taller. They are also made in a variety of fabrics that you can choose from as well.
I wish they weren't such a girly option, because I'd love to get some to protect my crawling boy's knees or my potty training boy – but I just don't think my hubby would approve.
I had mentioned to her before starting our cloth diapering that we loved the "idea" of having a cover and changing out the inserts, therefore making 'less work' for us. The idea sounded great…
After we <my husband> started our cloth diapering, I emailed Jennifer again that we were having night time issues – and that someone (I believe it was Kim Rosas from Dirty Diaper Laundry [we were chatting at BlogHer]) had mentioned that we should try a fitted diaper for night time. So I passed the information along in an email to Jennifer, and she sent along a few things.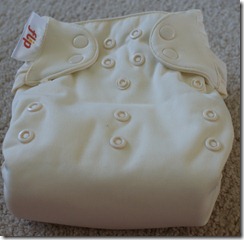 So She sent along a flip diaper and insert along with a Thirsties Fab Fitted. You know how I feel about the Thirsties Fab Fitteds… But the Flip Diaper – I'm not terribly fond of.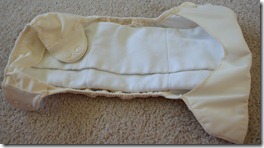 See. Although to me the idea sounds awesome, it just hasn't been very practical for us to have an insert only diaper. Every time I have used an Insert only diaper like this (and we have a few) I've gotten either leaks, or we've had to wash the liner anyway because the poop went outside of the insert area – or the insert generally gets wrinkled up inside the liner and looks and I imagine feels funny. So. It might be for some people, but just not for me.
The other thing she sent along, was a sample packet of her Bee Green wipe solution cubes!!
Now. I don't use cloth wipes
BUT! If I did, I'd use these little cubes – they smell, amazing. Lavendar Apple is my favorite. I had a lesson from Jennifer on how to use them, and still have yet to pull out our stack of baby wash rags from the baby boxes (I put them away because we had like 30 wash rags.. and we clearly don't need that many for bath time) to give them a try. Soon Though – we're running out of wipes.
Going back to information about the Sew Craft Baby Store – In particular, Shipping. Her shipping policies are awesome.
(Almost) Always Free!!
Priority shipping costs extra, and insurance is always recommended – but she has had to make a few exceptions in regards to shipping to Canada, which I think are totally livable and still better than most stores. She charges $2 for shipping to Canada should the order be under $25, and $3 if the order is under $45. Above $45, the shipping is still FREE! I think many Canadians can appreciate of this, tremendously!
Anyone want to win a $30 gift card to Sew Crafty Baby??
Giveaway!!
(Open to US/Canada)
A Lucky winner will receive a $30 Gift Card to Sew Crafty Baby!
Visit Here for instructions on how to enter
This first entry is Mandatory: Visit SewCraftyBaby.com and tell me what you might buy if you win!
Optional extra entries: (only after the above mandatory entry is completed!) All are worth one entry unless otherwise specified. Leave one comment per entry.
Subscribe to my blog via email (be sure to confirm!) – 2 entries
Like GrinningCheektoCheek on Facebook
Follow my blog publicly via GFC (lower right box)
Follow my blog via networked blogs (lower right box)
if you grabbed my Adventure to cloth Diapering Button before 8/22 and left a comment here telling me that you did so, add 2 entries
Like Sew Crafty Baby on Facebook – Maybe say Hi if you're feeling extra nice! (not required)
Follow @GrinCheek2Cheek on Twitter and tweet about this giveaway. (up to 1x/day)
Want to #Win a $30 Gift Card from SewCraftyBaby? Enter @GrinCheek2Cheek Adventure to #ClothDiapers Event #giveaway http://www.grinningcheektocheek.com/sew-crafty-baby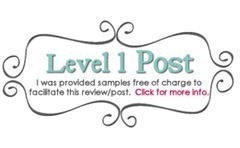 Giveaway ends September 30th, 2011 at 11:59pm. Winner will be drawn by 'andthewinneris…' and will be e-mailed. Winner will have 48 hours to respond or a new winner will be chosen.