Over the last few weeks I've been reviewing the Scotch Restickable Strips, Tabs and Colored Shapes from 3M.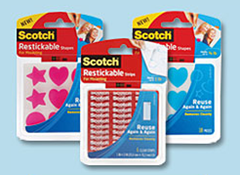 Scotch Restickable Strips, Tabs and Colored Shapes offer the convenience of pushpins and putty without leaving behind holes, marks or messy adhesive, and, unlike magnets, Scotch Restickable mounting products work on stainless steel refrigerators and most flat surfaces. 3M's unique adhesive makes it easy to hang lightweight items, such as photos, kids' artwork, schedules and party decorations, and to secure tablecloths, knickknacks, gaming sensors and other items. They give you the flexibility to remove and restick items more than 10 times, helping save money and time. You simply wash the products with soap and water to restore their stickiness.
When I got the Restickables, I was in the planning stages still of my cousins bridal shower.  I was excited about trying out the Restickables for the party decorations, so we were able to stick things to my Aunt's walls and ceilings without leaving any residue – and adding some cute factor to some of the projects we were going to do as games!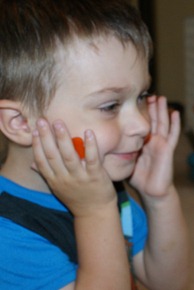 However.  Andrew got ahold of my orange box of Restickables a few days after they came in the mail and stuck them all over his clothes, the house, and his face.  It was cute, but frustrating.  I was able to wash them all off to be reused again at the party. That was the nice thing – that I was not at a loss for those stickers.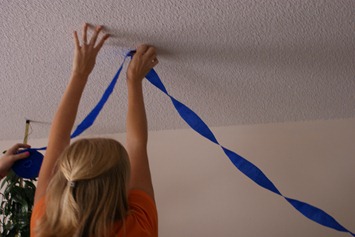 To decorate for her party, I cut a few of the Restickable strips into smaller pieces so I would have more of the colored shapes for our game.  They hung the streamers beautifully and didn't leave behind any residue when taking them down.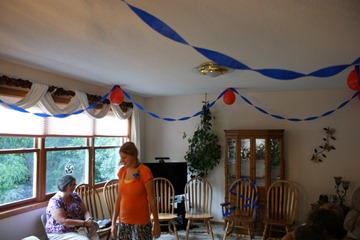 We tried using the Restickables to hang the balloons on top of the points, but the balloons were too heavy for such a small cut piece of Restickables. 
It was great having the streamers hung up by Restickables, because when we realized that the streamer was hung in the wrong place, or if there was too much slack, we were able to pick it up – and re-place it without worrying about wasting it.  We also knew we weren't leaving a gooey mess on the wall where we stuck it.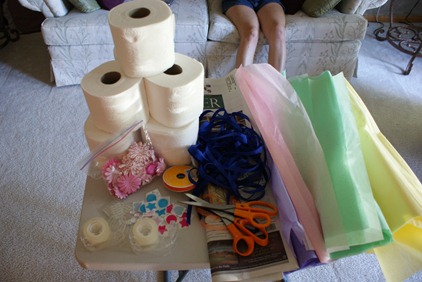 I know this isn't part of their technical use – but I thought it'd be fun to use some of the Restickable Shapes as part of the decoration options for our game of Toilet Paper Veils. Since we didn't have many other things that were blue or orange.  I wasn't worried about them all being used up on something that's just going to get tossed, because I knew that she could just wash them and use them again!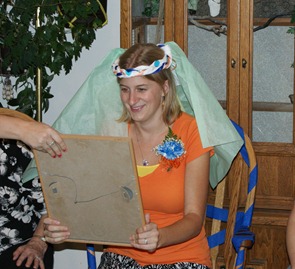 Overall
Scotch Restickables were a great tool to have for decorating for a party without leaving a mess behind!  I love that they are reusable with just a quick washing under the sink.  I was not terribly impressed by the amount of weight that they hold, although they are not meant to hold heavy things, and there are better products out there that are meant for heavier objects.
Must have for College Students!!
It really brings me back to my dorm room years… I wish I had a photo to share of this:  But, in college, my roommate and I had printed photos (because film was still the thing…) and backed them all with construction paper and glitter glue galore – and hung them all over our walls… with some HEAVY duty double sided tape.  When we removed these photos at the end of the school year, chunks of wall came with them and we spent several hours filling holes and repainting those areas.  Also, the construction paper was mostly ripped and I had to re-do the same thing a few months later when moving back into the dorms. 
It would have been so nice to have cute colorful shaped sticky tape that I could have put on the photos, knowing that they were safe – and then being able to re-use them again the next year.
Coupon!!
While browsing, I found a great coupon for these items as well: $0.75 off of 1 Restickable product!
I wrote this review while participating in a blog tour by Mom Central Consulting on behalf of Scotch and received Scotch Restickable products to facilitate my review and a promotional item to thank me for taking the time to participate.