Ok, So I'm not going on a road trip myself – But I thought I'd share some interesting tidbits about car trips and insurance in general.
I think this will be my first year in 9 years of marriage that my husband and I have not had at least a small road trip sort of vacation.  He's so busy at work, and we just don't have the extra time and vacation funds…

My Favorite Road Trip:
My birthday is August 8th, and our anniversary is August 10th.  So usually sometime during that particular week we go camping or do something fun and 'get-away-ish' to celebrate.  We've spent many years driving to different Minnesota state parks, and checking out some amazing hiking trails and scenery.  However, it sort-of felt like we've been to all the 'good' ones with great walking paths and awesome views.
So. This one year (before kids), we didn't have reservations anywhere (because the state parks leave about 1/2 of the park open for 1st come, 1st served) and we were just going to visit one of the parks we had previously been to.  I had searched high and low for plane tickets/travel packages to get away for a long weekend for relatively cheap. But.. just couldn't find what I was looking for.
We had the car packed and ready to go camping before we went to work on Thursday so we could leave right away.  We both had Fri-Mon off.  During my last appointment for the day, I had a patient who was telling me about their recent road trip to Las Vegas, Arizona, and whatnot… and I was SO jealous.  I wanted to get out of MN.  SOOOOOOO bad.
So.  I stayed a little late after work, Googled where we could drive to, and printed off tons of maps.
Got home to meet my husband, and to tell him that we were instead going to Yellowstone for the weekend!!   I had never been, and he was there when he was a very young boy – and was very interested in going back.
We had an awesome time. It was fun and spontaneous, and delightfully beautiful!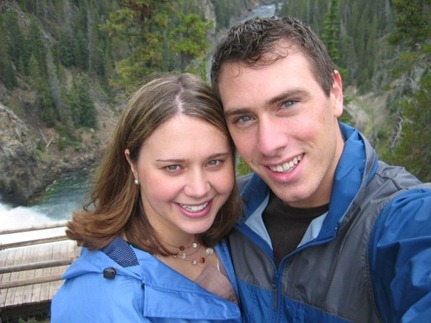 After returning to work – my boss asked 'So, How was camping up North??' and I replied 'Yellowstone was AMAZING.'
He just about flipped!  And I nearly fell over laughing at his response.
Ok, Back to business:
Here are some great tips to think about before getting to your next road trip!
1. Confirm your car insurance is active and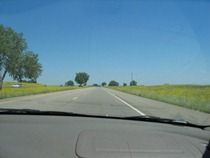 premiums are up-to-date. Have a current copy of your insurance card in the car.
2.Check to see if your policy includes roadside assistance. You can be covered for towing, fuel delivery, lockout service, jump-starts and more.
3. If renting a car, check if your current policy includes coverage, and verify limitations with your agent. Some credit cards offer rental coverage, so check with your credit card company to determine if that is an option.
4. If rental car coverage is not included in yo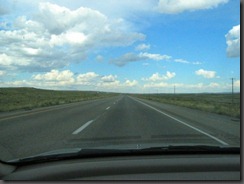 ur policy, consider adding an insurance rider for a small fee or purchasing coverage from the rental car company. Make sure you don't duplicate benefits from your existing auto, health or home insurance policy.
5.Verify your homeowners or renters insurance covers the theft of personal items from a car, especially if you are planning to carry expensive items in your car such as golf clubs, video or digital cameras or laptops.
You can get more information about insurance and updating your insurance policies to make sure you're really covered by visiting Auto.InsureUonline.org before your next road trip!