So I touched lightly on this subject through the other recent New Years Resolutions posts – but I do specifically have in mind a few key items as far as my budget at home goes.
Money.
Money is never 'easy' to come by, well… at least not with anyone *I* know of personally…
We've had major issues with our finances – going from having two employed adults and no children in the household – to all of a sudden losing my job (which was a little over half of our income) right after coming back from maternity leave… and then falling into this market of Hygienists in Minnesota where it is nearly impossible to find a job, plus having a second child. It all added up to Major trouble for our finances.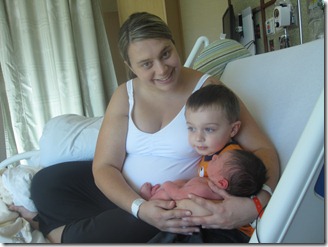 While living in the condo, we were struggling to pay our bills – and had to start looking into things like consumer debt consolidation and trying to short-sell the place so we could avoid other major issues down the line.
Since June, things have started to look up for us (slightly). A big thing that we did was ditch all the credit we could. I know, it sounds impossible – but we had to make that tough decision. We started to get more information on CareOne and realized that it was important to stop getting further into debt each day, and actually work on living within our income means.
How we were able to do that:
Every month – we learn our exact take-home income. Then we figured out our exact amount on the bills… and subtract the difference. That difference, is Exactly the amount that we had available to spend the next month. And not a penny more.
Sounds like a simple concept… but it was not easy.
That meant no random nights where we dine out – no extra trips to Target, no Starbucks, and a VERY limited grocery budget. Every purchase had to be planned and carefully analyzed.
Where did we go wrong?
Over the past few months I have been earning a bit more income with my blog, and have been… well.. less responsible than I would like to be (to put it nicely) with our extra money.
We went back to using the check card, overspending, and splurging on some non-necessities… and then Christmas…?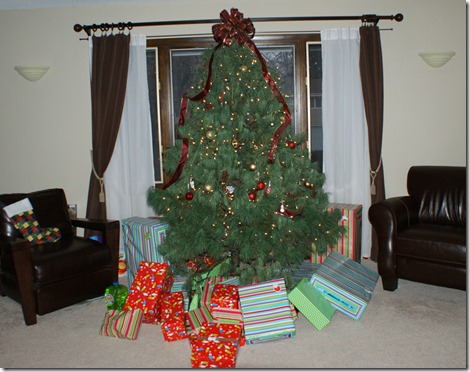 The spending NEEDS to get back in line.
My Resolution
So. My resolution? Cash Only.
If the cash isn't available, you can't spend it. Right?
Somehow you have to have the cash a month in advance, and that's where the hard part lies in getting started – but what I've done in the past is take the previous months 'overage' and use that as the next month's spending budget.
Let me tell you, our overages are NOT big. Like, they are quite Ridiculously small. But It can work. I promise.
What this means for us:
Pumping gas and going inside to pay (annoying, but effective.)
Watching our extra driving distances, and saving on gas whenever possible.
Having a specific dollar amount budgeted towards groceries, and making that last.
Can we say 'double coupon days?'
Working with the groceries that are already stockpiled.
Instead of 'growing' out of clothes (for me…) lets work on SHRINKING back into the ones that fit last winter… *nudge, nudge to myself*
Saying 'no' to the splurges, to dinners with friends and families, and making wise decisions on the places we choose to spend our money.
Our 2012 Financial Goal
One major goal I have by the end of 2012 is to have *even a little bit of* money back into our savings account – so we can be slightly prepared for major expenditures that might arise.
What are your experiences with making and sticking to a budget? How does your family do it?