I've been posting about my goals for 2012 – the changes that I'd like to make. Check out the original post here.
These are my goals as far as Home Domestication goes:
Use more Coupons:  I'd love to get my butt back in gear and do the double couponing at my local grocery store.  I Did the first step! I ordered the Sunday paper!! Now I just need to cut and organize the coupons!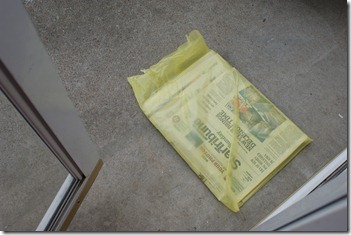 Do Dishes Daily:  Yeah, this is a tough one for me, because I *hate* doing dishes.  They often stack up until I need to cook something, and it's often an excuse for going out to eat: because I didn't do the dishes.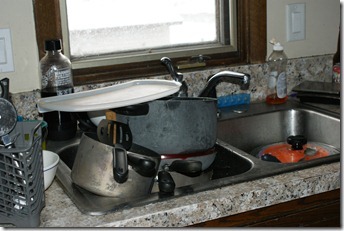 Cook More Often: With the craziness that was my Holiday Gift Guide and schedule that went along with that, we did not cook dinner very often these past few weeks.  I need to get back to cooking healthier meals for the family.
Creating a menu – and sticking with it.  I often eat based on what I'm feeling like eating or cooking – and not off of what groceries I buy at the store.  That's bad.
Daily Cleaning: I *was* doing SO well with cleaning on a more regular basis. I was doing dishes most mornings and cleaning up the kitchen – which just drives me nuts when it's messy – BUT – I need to get back to the rest of the house.  Cleaning bathrooms and vacuuming and other stuff that needs to be maintained.
Laundry?? Get it put away!!:  I almost always have the laundry done… but there it sits – in a basket.  I don't have a problem putting the boys' laundry away – its mine that never gets put away.  My room is a disaster because I throw clothes all over and never hang anything up.
To be totally realistic, some of these things just aren't going to change over night, as much as I'd love them to change – I'd be cleaning all day if I got my house to be clean 24/7 like I want it.    So overall: my goal is to
FIND THE BALANCE!