Our week in Minnesota was fun, and a great opportunity to spread some exciting news:
We're pregnant!
Baby number 2 should be here in August! Micah wore a shirt that says Best Brother Ever to spread the word. And Peter let the church know in his sermon last week!
Apparently the extra cold polar vortex means lots of babies are coming this year! That excuse doesn't really cover us because November here was way warmer than any November we ever experienced in MN! Baby #2 is a little faster than we thought, but we're trusting God's plan and excited about it!
So far pregnancy has been pretty good to me, other than being tired all the time and nauseous quite often, I've got it pretty good. Stay tuned to nausea remedies and other tips for making the most of first trimester!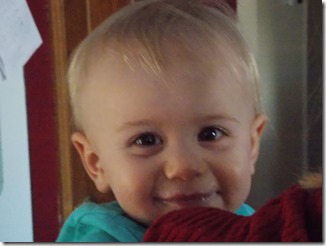 OB in Bullhead City is a totally different situation than MN!
In Rochester, I had insurance through Mayo for Mayo, so I called Mayo and they assigned me a doctor. Here, I have insurance through Western Arizona Regional Medical Center, but it's Blue Cross Blue Shield, and all the OBs are private, most with privileges at both hospitals. So I had to ask around and pick one of the 5 or so covered by my insurance plan. From the sounds of it, it's better to go to a bigger hospital either in Kingman or Vegas, but, financially, staying in town and delivering at WARMC is a way better option, so we'll see how it goes!
So, ladies and gentlemen, as I blog about pregnancy, what kind of things would you like to read?!?