Decided on a whim to go out and get some pumpkins.  We had originally intended to go to a pumpkin patch on Saturday – but due to a stupid cold that I've got – I ended up sleeping much of the day off, and Joe worked on cutting up the deck into tiny little pieces…
So we changed plans for Sunday.  But the clouds were dark, and the air was cold – so we changed our minds.
I went to target – I can't even believe I'm going to admit this – but for the 4th time this week.  I keep needing that ONE thing. Ugh.  Crazy.
Anyway – on the way home, I saw that the clouds were going away!!
So we got the kids packed up and went to the pumpkin patch!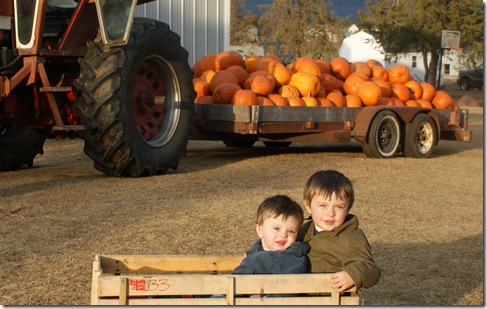 Had a lot of fun –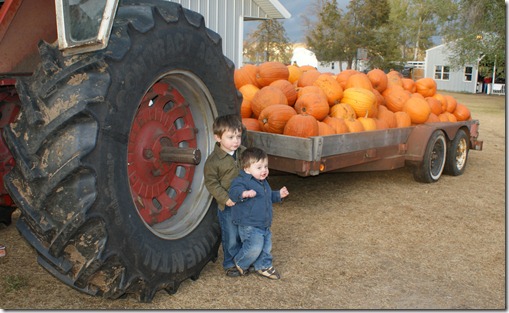 Looked at the animals (Which Ethan *HATED*)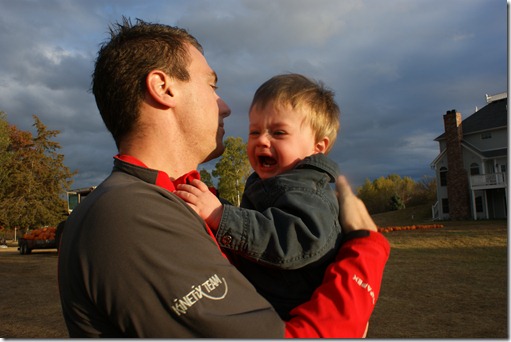 And picked out a few pumpkins!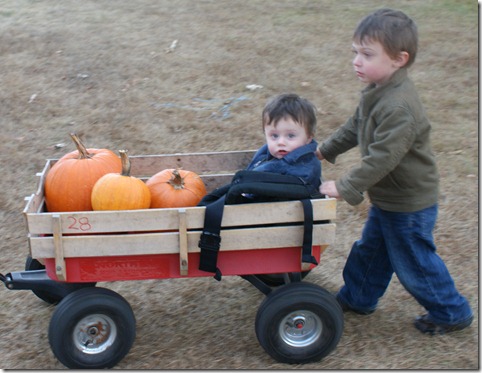 I TOTALLY forgot that I had started a roast in the crock pot earlier in the day…   But it didn't Burn – Thankfully!!
Now I just need to find some time to decorate the house!!
What did you guys do this weekend??