Diamond Multimedia Plug 'n View Home Monitoring Camera
Seriously, who doesn't want to be in two places at once? I'm a working mom and it's always hard not to be able to see my baby all day, and then when I am home he has to go to bed and I have to leave him alone. So I wanted a video monitor that gave me the ability to see him from anywhere. The Diamond Multimedia Plug 'n View Home Monitoring Internet Camera is a convenient way to see what it going on at home when you are away. It's super easy to set up, has a great and reliable picture, and can be viewed on smartphones or tablets from anywhere using WiFi, 3G, 4G and LTE connections. And with Diamond Multimedia Plug 'n View night vision you can see in the dark!
Easy set up
As soon as I received my Diamond Multimedia Plug 'n View Home Monitoring Kit, I was super excited to get it set up and be in two rooms at once. It was super simple! I plugged both parts in and download the app on my phone. The app for the Plug 'n View Home Monitor is incredibly easy to navigate and all it took to connect to the camera was to scan the QR code on the bottom of the camera, or search for it on the internet. I quickly set a password that was easier to remember than the crazy secure list of numbers and letters it came with, and was soon able to watch my baby as he played in his crib before falling asleep. And moving it to another room is as easy as un-plug, move, re-plug and viola!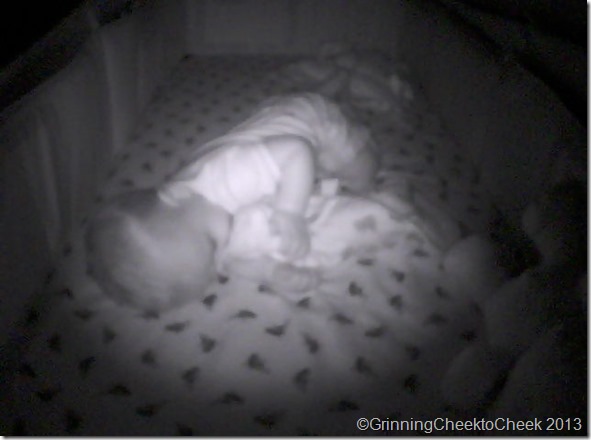 Be two places at once with the Plug 'n View Home Monitor System
With a square base, the Plug 'n View camera is easy to place or mount. It can be set on its base or side and the camera can rotate to any angle to see any area. It also has a wide view lens and can see my entire living room from one spot. With two screws, it can be attached to a wall at any angle. I just set it places so I can watch Micah in his crib sleeping, or move it to watch him playing in the living room, or set it by the door to watch outside. On the 4th of July it was so nice to be able to monitor him without missing the fireworks (until he woke up and joined us to watch)!.
Quick, Reliable, and Easy to Access ANYWHERE!
I love being able to access the Plug 'n View camera from anywhere just by pulling out my phone! The best thing: it loads quickly and quite reliably! Every once in a while the Plug 'n View fails to connect and I just hit the refresh button to retry. It definitely works faster and better with an internet connection but the 3G connection is successful as well. With optional Windows PC software you can also schedule recordings, email notification alerts and set motion detection.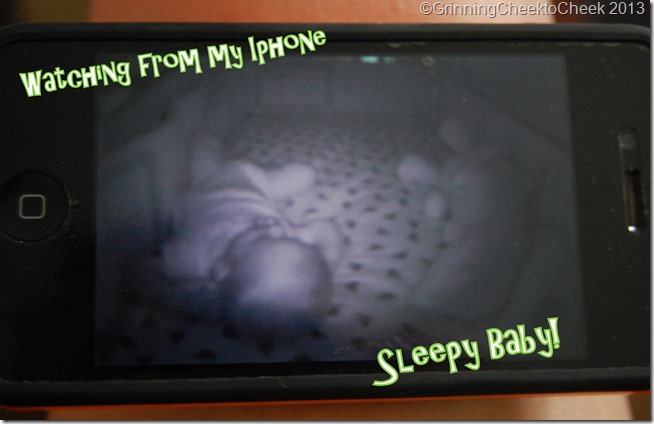 Secure
The Diamond Plug 'n View Home Monitor is great for security. I can mount at any door to see who is there, or anywhere inside the house to know what is going on at any time. The downside is that there is no way to remotely move the camera. It also doesn't have audio so I can't hear anything on the other side of the camera, but in our little house it's actually a blessing to watch in silence. And the lack of audio means I can open it anywhere, like at work, without worrying about the sound disturbing others. On a comforting note, the app shows how many people are watching the feed, so if anyone else manages to hack in, I will know.
Great Picture in Full Color
I was impressed by the detail of the picture! The screen shows how many frames per second are being transmitted and I can even see my little man breathing through the Plug 'n View camera. Plus I can easily take pictures of what I am seeing! The Plug 'n View Home Monitor also has a night vision option that allows me to see my entire living room in the dark. There are other options that can be adjusted, like the quality and resolution of the picture, indoor/outdoor mode, and the orientation of the image.
So in short
The Plug 'n View Home Monitor is accessible anytime, anywhere. It is be great for watching babies, babysitters, old people, and whoever else happens to come to your house. It doesn't transmit audio so you won't be able to hear what's going on, but sometimes silence is golden. I love our Diamond Multimedia Plug 'n View Home Monitor and am looking forward to continuing to watch my baby, house, and family so easily. I just wish I had more cameras (you can add up to 4) so I could monitor more rooms at once!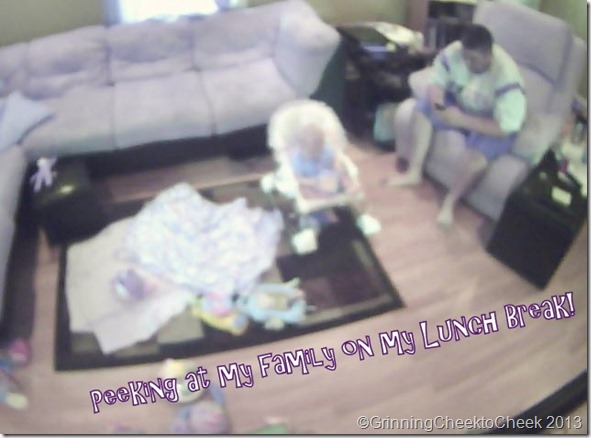 Get a Diamond Multimedia Home Monitoring Kit for yourself!
The Plug 'n View Home Monitor Kit retails for $119.99 on their site, or find it on Amazon for $99.
Check it out here.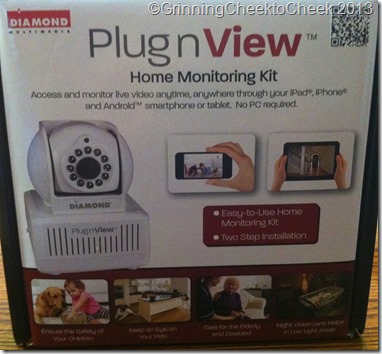 I received compensation from Diamond Multimedia for this post. Opinions are 100% my own and not influenced by this compensation in any way.